It's not as if my vacation was long enough. It wasn't. At least it doesn't seem so to me, even between wonderful visits to San Francisco and Istanbul. Most people I know considered me nuts for cooking throughout both trips taken within that vacation. Like my mom, who constantly urges me to relax. Get out of the kitchen. I tell her cooking for me "does it."
When I cook or bake, it's my "zone.  Back again, manning my stoves at work, it's harder for me to do that dreamy vacation style cooking – care free and what not. No, instead it's the steam engine principle style cooking, humping pots and pans, calling out orders.
Still I don't go into work on weekends. That's a luxury for most chefs. So I can still do my baking and some nice dinners for the home. Just like a circle, then it's back to whacking out food for the masses, Monday through Friday! So my post maybe fewer and less frequent, but no worries, I am still here! So to keep you busy I have some food photo's to share in between my rather full schedule! Below are photos, like duck pate with pistachios, my dinner the other day at work!
Baguette with whatever was left in my fridge, coming back from my SFBI class.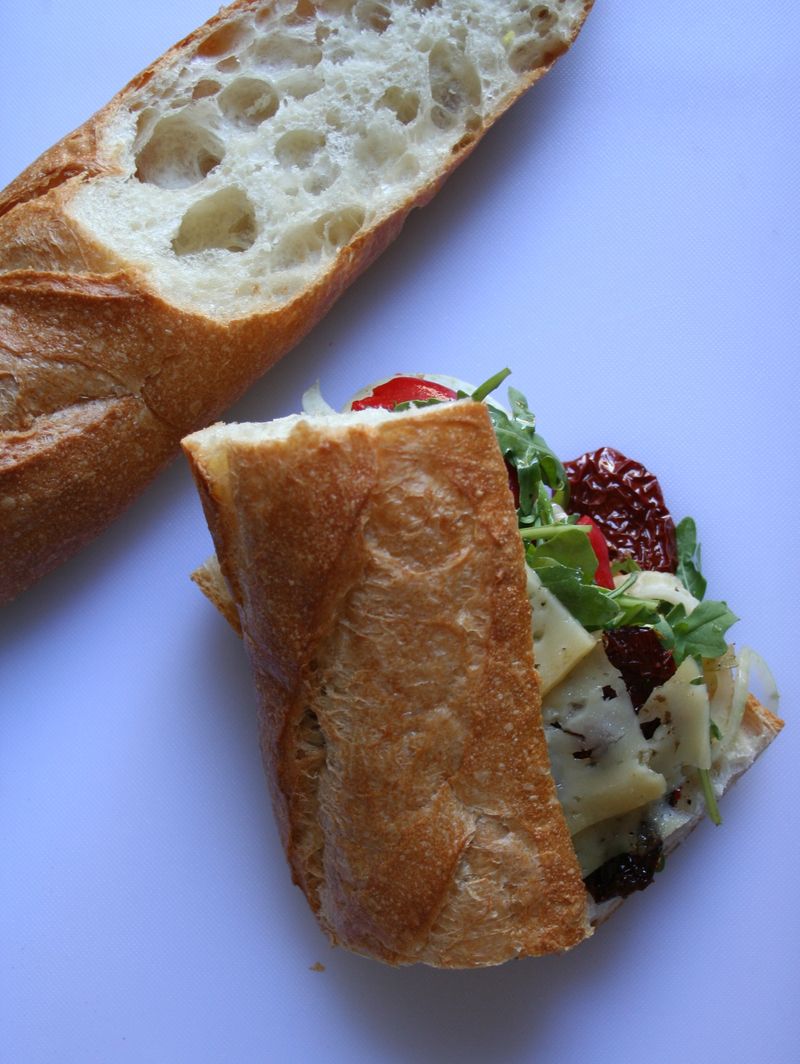 Simit, a Turkish staple, my latest attempt at converting these breads to sourdough.
Chicken with forty cloves of garlic, whew! Served with farro,Tuscan kale and white beans.