Sometimes labels can catch your eye, especially when they're labeling drinkable substances. I have tasted a large number of beers labeled as local; Brooklyn Beer, Shmaltz brewing company and others. Shopping for supplies at Wholefoods this weekend, I spied lots of familiar labels of different style beers. There were the hugely popular Belgian krieks, IPAs and lagers, but this  particular bottle had a look that reminded me of Alice-in-Wonderland, albeit with a David Bowie reference. It's called Pretty Thing, Jack'Dor-American Saison. Of course I snatched it up, and will taste it with some pizza. Who wants soda when you can have beer!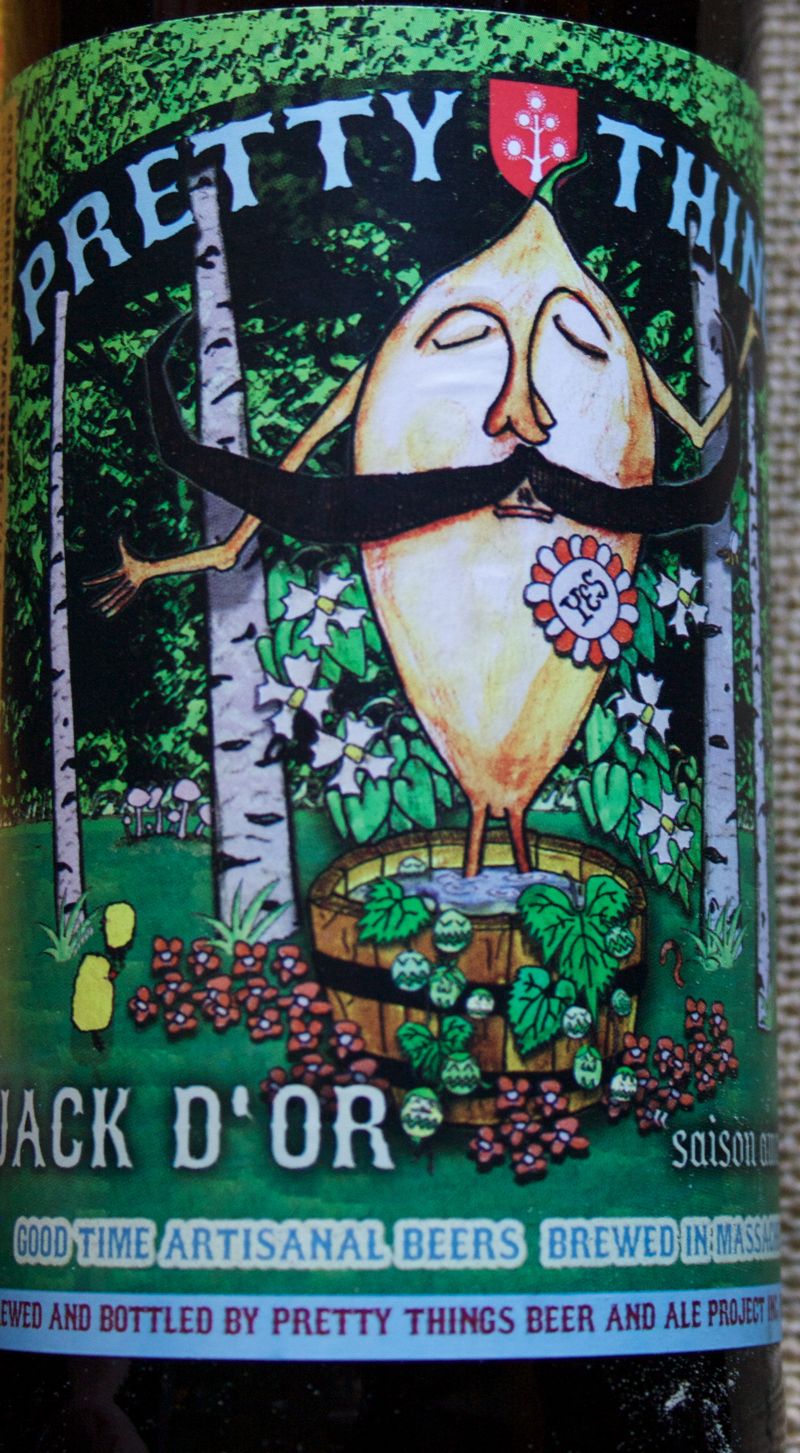 With some closer research, this is not only an Artisanal beer, it's a gypsy company based in Cambridge, with no home brewery, and working on a shoe string budget according to there homemade website! Just goes to show you how small business are the heart of this country!
Postscript: I Couldn't wait till tomorrow for the pizza!  In any case it tasted great,no…Superb with a perfect foamy head, fabulous fruit tones, full bodied…get this stuff, it's addictive, and with my tuna crunchy sprout salad and walnut cranberry bread, mmmmm to die for!