Chestnuts were once known as poor people's food, but to me they sing autumn, roasted or in desserts they are just lovely. Chestnuts are grown and popular in the Ardeche region of France, where they use it in breads. Chestnuts are not a commonly used flour, due to it's lack of gluten properties. Recently I was lucky enough to get my hands on some  farina di castagne over at my buddy Frank's at Sorriso's meat market in Astoria. this weekend while baking and sampling some breads with a friend,I changed gears on a formula for a cheese bread I had in mind, and decided  to use chestnut flour instead. E perché no?(and why not?)
I aimed my range of chestnut to wheat at about 20% with a bit of spelt and honey for a background flavor. What came out was a slightly lean dough, but quite a pusher when it came to rising. I suppose I could add in some lipids next time, maybe some chestnuts and herbs, but this one was frugal, almost like the fruit itself. A poor man's bread maybe? It's definitely a nice bread to go with some bold cheeses, or killer honey! Ne vous croyez pas? (Don't you think so?)
Picture: Zen chef
Pain au farine du châtaigne
Levain
I didn't have enough stiff levain which I keep at 50 % hydration, so I topped off with liquid levain (100%) and held back a bit of water in the final dough to guage the dough.
You could use a stiff or liquid levain, you do the math!
Final dough
60g chestnut
90g spelt
150 wheat (A.P.)
 160g Water
280g levain
5g of honey,(I had some honey from Ecuador, made by killer bee's!)
6g    Salt
(Possible add in's , walnuts, raisins, chestnuts, rosemary….and on and on!) Great with butter and honey or a tranche of foie gras, salami….dream on!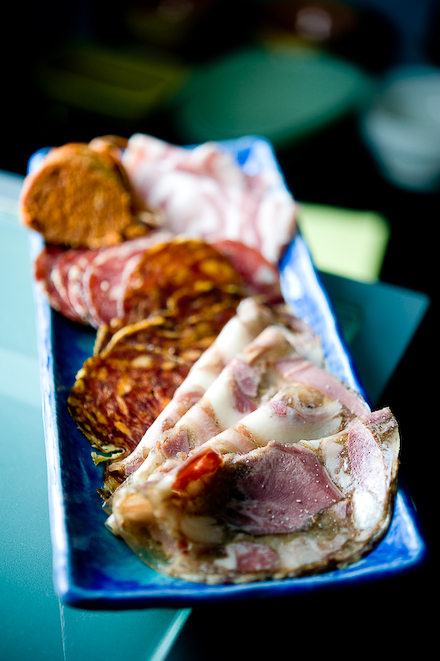 Picture by Zen chef