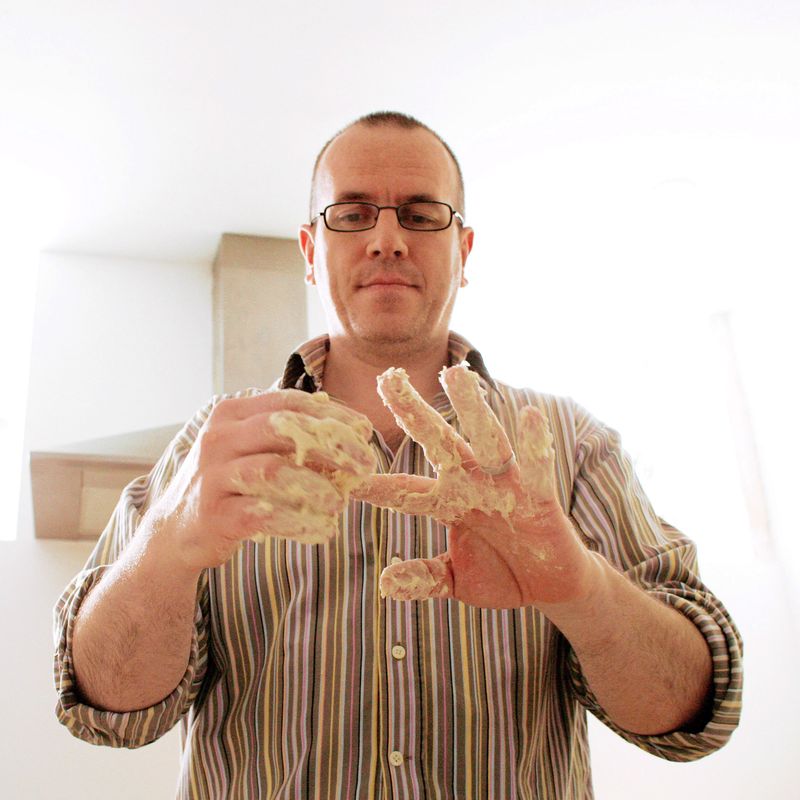 Richard Bertinet
It's been a while since I first purchased Richard Bertinet's Dough, a terrific book that includes a DVD with his now-famous method of "slapping" and folding dough. Some people find it more satisfying (even therapuetic) than gentle or no-knead techniques. Recently I had the chance to interview him for Stir the Pots.
In the interview, among other things Richard explains the background to his methods which he says are not new, but simply a continuation of traditions from when dough was prepared in wooden troughs. According to him, when electric machines (Artofex) were produced, they were engineered to mechanically replicate the technique. For Richard, there is no wasted movement in baking, the body is an extension or tool to control the bread or it controls you.
Hailing from Brittany, he now considers himself a Briton (more or less), in spite of his "outrageous" French accent. Based in Bath, he heads Bertinet Kitchens, teaching bread and food for small classes of up to 12 students. He is also the author Crust and his most recent book, Cook. Richard was recently awarded BBC Food Champion of the Year. Thinking about the interview, what I found most interesting was Richard's passion, especially for bread, bakers and learning from others. Light it up!