It's been years since I first met baker and writer Jeffrey Hamelman at a BBGA book signing event in Long Island City. Eventually I interviewed him here, and also took a course he gave in Vermont. To this day I still have notes from that weekend course. This weekend I took them out to make some bread.
The experience reminded me of something Jeffrey maintains: feed the levain! It's your friend, your child and simultaneously your parent. It demands love and gives it if you do the same. A friend recently described how emotional they felt at the power of the levain's power to create, to give life. They wanted to cry during a production of Easter breads. Religious? No, just the awesome power of levain!
Meaning, provide regular feed, water and flour and you'll see its mysterious and wonderful bacterial self transform into a powerhouse. As Jeffrey taught us. So without further ado, my loaves from my class with master baker Jeffrey Hamelman and using King Arthur Flour… made at home.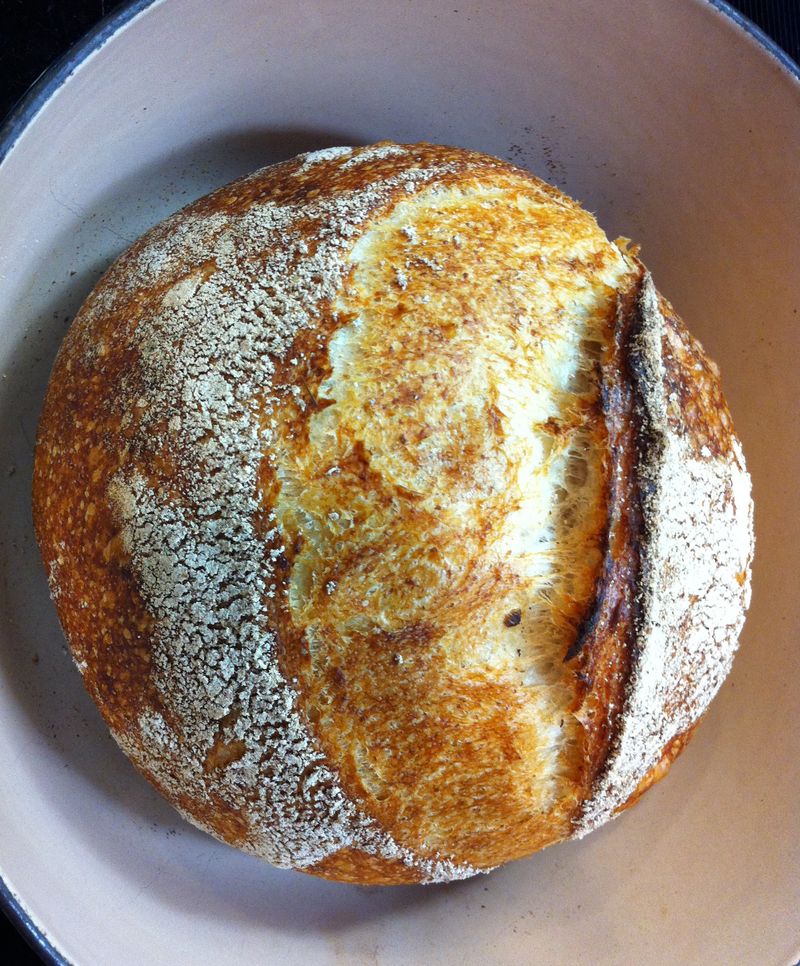 Pain au levain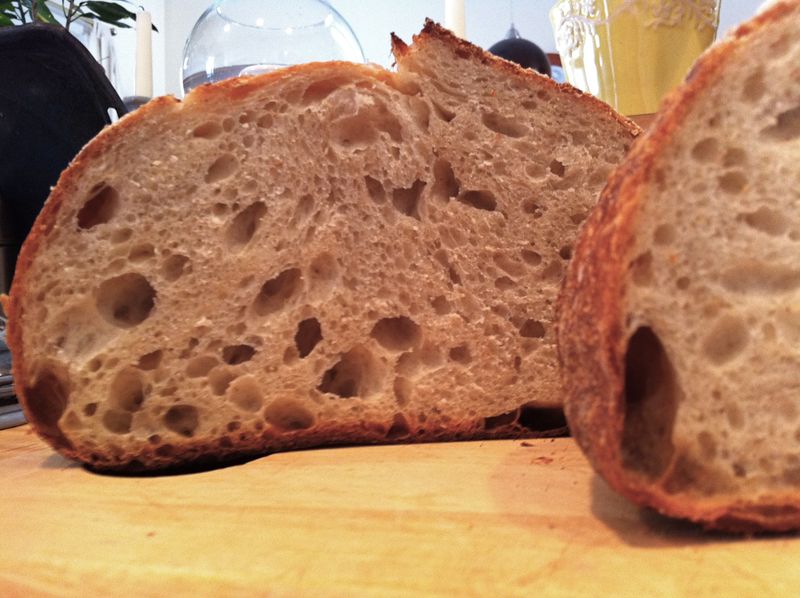 Walnut, raisin and fennel, Originally walnut and currants….didn't have any currants!