Finally, after interviewing owner/chef Joey Campanaro, I made it down to his Greenwich Village restaurant The Little Owl to go enjoy his food. His restaurant is an intimate place, filled with small tables and chairs. It's well lit and lacks the annoyance of loud music that can distract from great food. The menu is market oriented with a nod to the chef's signature dishes like the ubiquitious, but personal sliders, all damned good. What I like the most was the simplicity of the presentations. Maybe just three items grouped to enhance and compliment each other, all simple and good.
Skillet calamari, lardo croutons and spinach and basil broth (this was tomato?)
Big eye tuna, oysters, bibb, avocado and cucumber.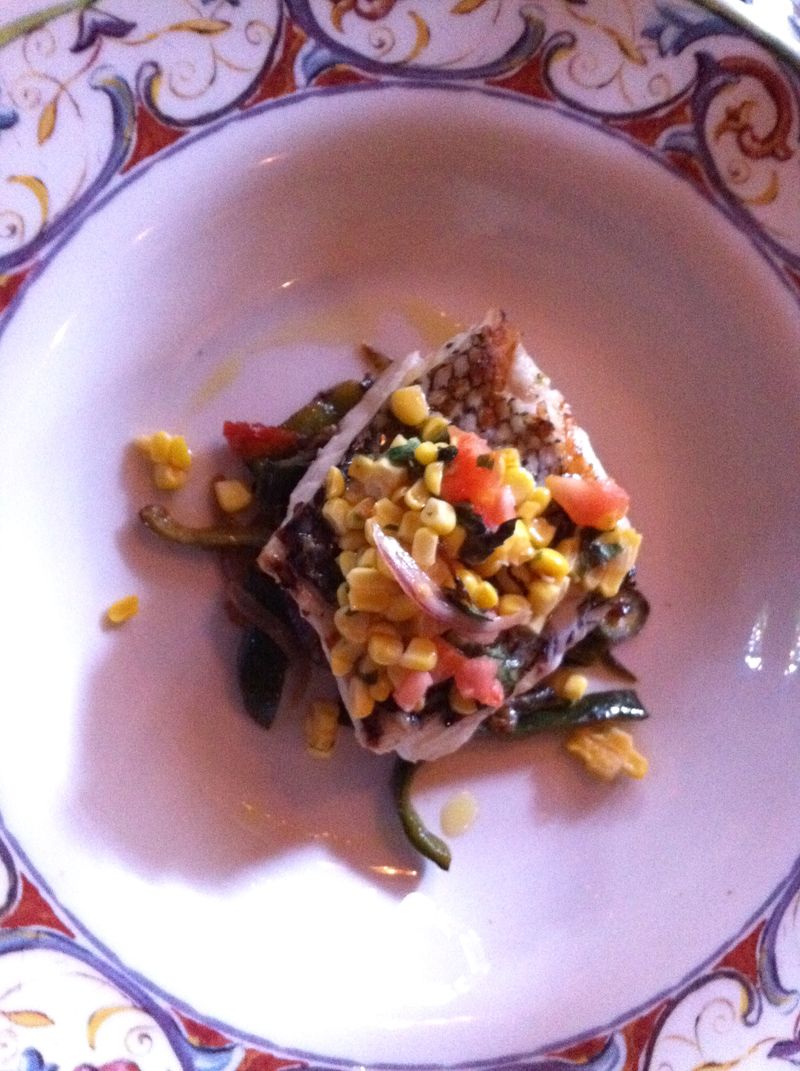 Special of the day, Grilled stripped bass with corn, poblano chilies, red onions.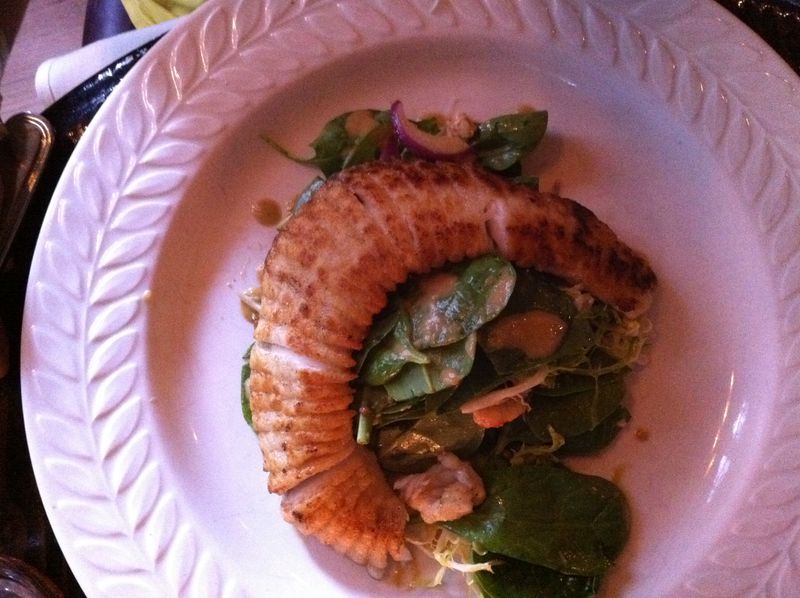 Sauteed skate, spinach, leeks, lobster and caper beurre noisette.
We passed on dessert, not that it wasn't interesting, but we enjoyed the appetizers and mains so much we wanted to savor the flavors with a glass of wine, simple and good!