Vinaigrettes, broken, emulsified whatever way you make it, have a ratio, one part acid, two parts oil. Thankfully I kept notes on vinaigrettes as a budding culinarian, which serve as a golden patina from my days with Chef Jean Michel Bergounoux. I still use one of his recipes for an amazing vinaigrette. Here's a story about it.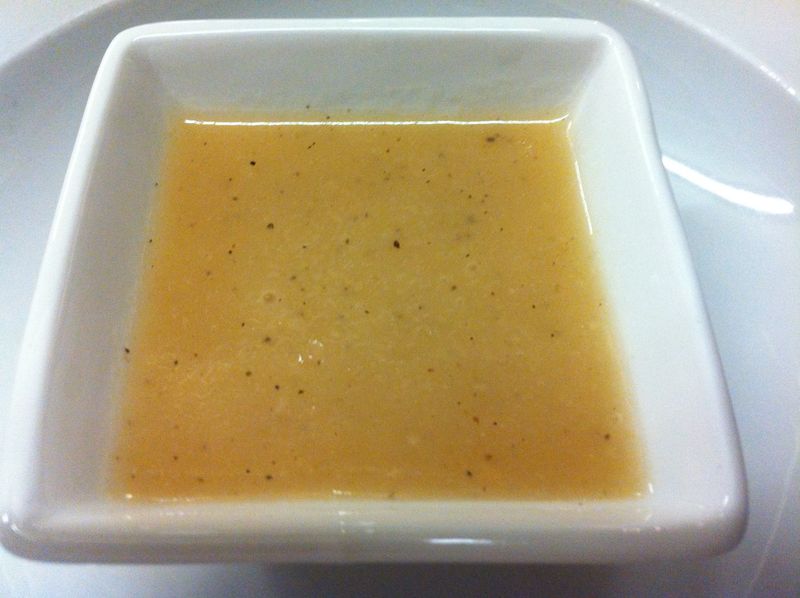 We worked in a small kitchen, a crew of three young cooks whom Jean Michel designated all his sous chefs. While working garde-manger one evening, Jean Michel, announced the arrival of a critic . He quickly orchestrated a tasting menu that included various teasers. What surprised me was that he put on the simplest dish, a mixed green salad, in the middle of this tasting. Later he told us to watch the diner response to the salad, especially the critics. For Jean Michel, the salad was an indicator to whether or not the crowd response said the chef had the touch and capability to dress the lettuce correctly.
This house vinaigrette is my go-to for salad. We still use it at my work today. It's just so perfect and great not only in salads, but splashed into hot items, fish, spinach and mushrooms to give a certain tang to a dish.
Jean Michel's French vinaigrette de maison.
1 liter vinegar (preferly a good French red wine vinegar like Dessaux!)
250 white wine
2 tbsp Dijon mustard
1/4 c salt
1/4 c pepper
1 gallon oil
1 cup shallots, peeled and chopped
1 head garlic, peeled and roughly chopped
Combine vinegar, mustard, wine, salt, pepper and chopped shallots and chopped peeled garlic. You can use an immersion blender or cuisinart. Mix and slowly drizzle oil until emulsified.