My father's family were from Belarus. Honestly (sorry those of you with fondness for Belarus) I don't recall ever eating anything good from that side of the family. Is that why he was a starving artist? I don't know. Even if he did enjoy good food was when he got it, his brilliance clearly lay far away from the kitchen. 
A wonderful painter, he inspired dread among his children and wife when he tried to cook. I remember one summer when he put his hands to several strange dishes, the most memorable being salmon eggs in a cream sauce on noodles. Then there was his obsession with borscht. Honestly, I never understood this strange peasant soup, with its various guises and origins, from Poland to the Ukraine. And, I guess… Belarus. 
Well, I'm quite fond of beets, but I never liked borscht. But on a whim, I playfully tried making a rendition. This borscht is more like a salad, rather than the usual pink soup served cold and topped with sourcream.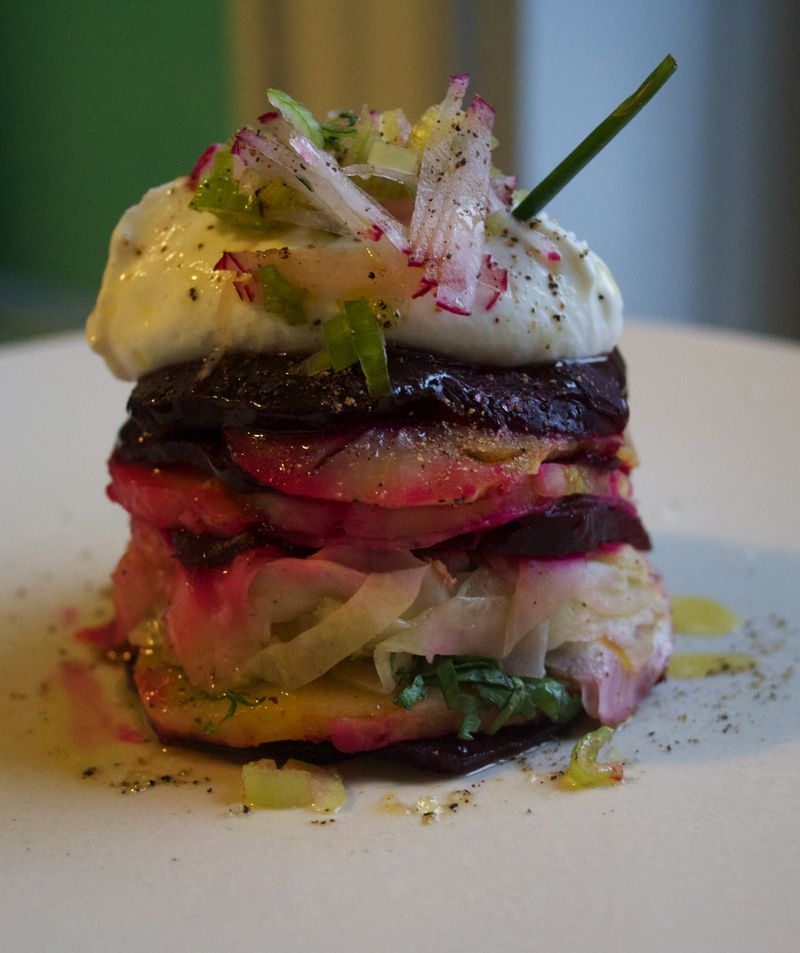 It's composed of roasted beets, potatoes, cucumber, fennel, fresh coriander, scallions, radishes and topped with a quenelle of mixed yogurt and montrachet cheese. You could say deconstructed I suppose. My father would have loved painting it. And maybe eating it. And he'd even probably be happy he didn't have to cook it.