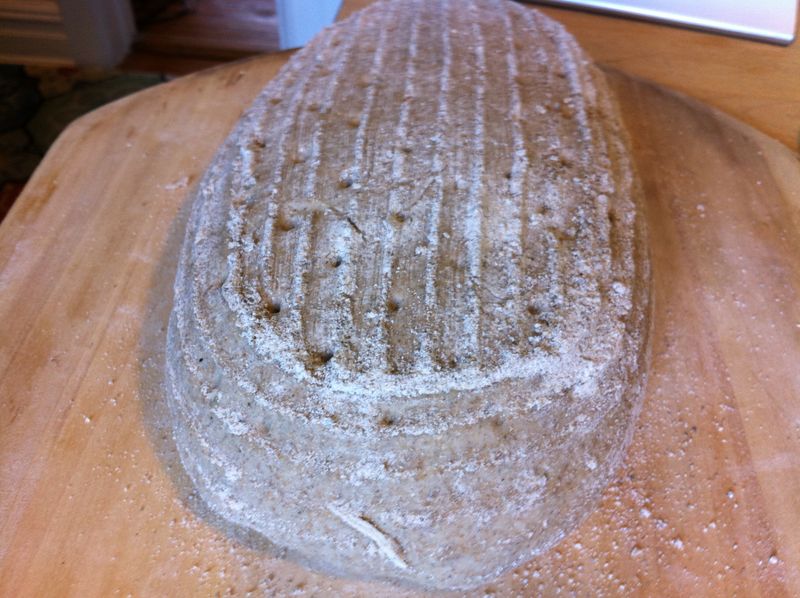 Born in Germany, I left Europe years ago. And yet I'm still in love with rye breads, some memory-licious loaf continuing to linger like a lost love long after I first took my first bite. Perhaps  it's the amazing flavors extracted from this grass, secale cereale, weak in gluten, but just enough "gliaden" to make the most amazing bread.  I've long quested for that quintissential rye loaf, known as "landbrot"which means country bread.
At some point, I managed to coax a formula from a German baker, though he made me wary with the warning he attached at theone because of the warning in the note the gave at the end which read; " Sourdough-bread is very complikated. You need a lot of years experience. Anyway, good luck!"
Well, he was right! It can take years to figure it out how to execute, especially since each baker (indeed every country) has their own approach to baking bread. In this case, rye is a tricky and sometimes unpredictable medium to with which to work. But, as mentioned, I am determined.
Needing help, I first asked Nils, my source for all things in German bread and translator for Herr Süpke. I also looked for suggestions from my original bread school teacher, David Norman, a wonderful man whose students loved him even as he tortured us with learning math and percentages, commanding us in calculation as intrinsic to baking. 
Anyway, I'm going on my fifth attempt with this landbrot. It's not getting easier… or better! But in the interim, I made a Roggenmischbrot, which is a mixed rye and wheat bread using a two stage sourdough build, Detmolder. I suppose making a loaf successfully will get me to the next level.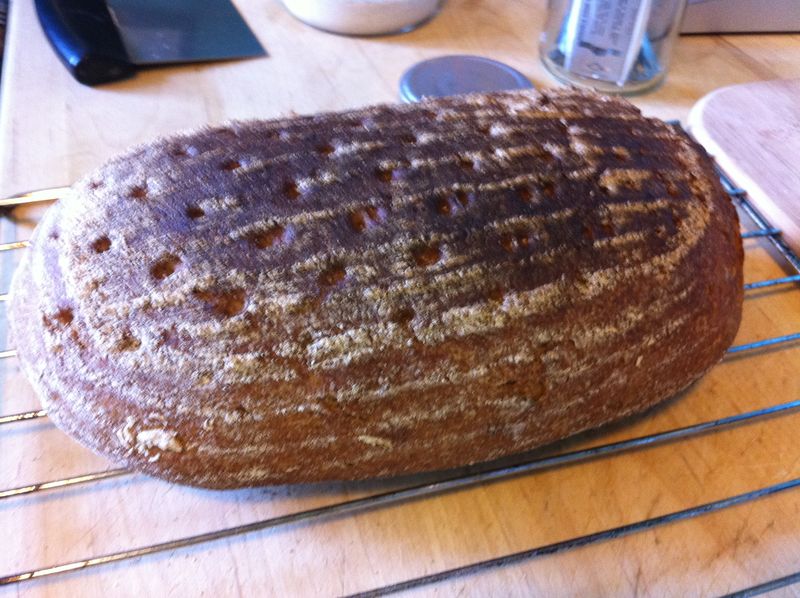 I hope it's landbrot.