More and more people are boycotting carbs for dietary reasons. I'm boycotting stupidity for carbs, as I believe multi-grain doughs – full of carbs – are good for your brain.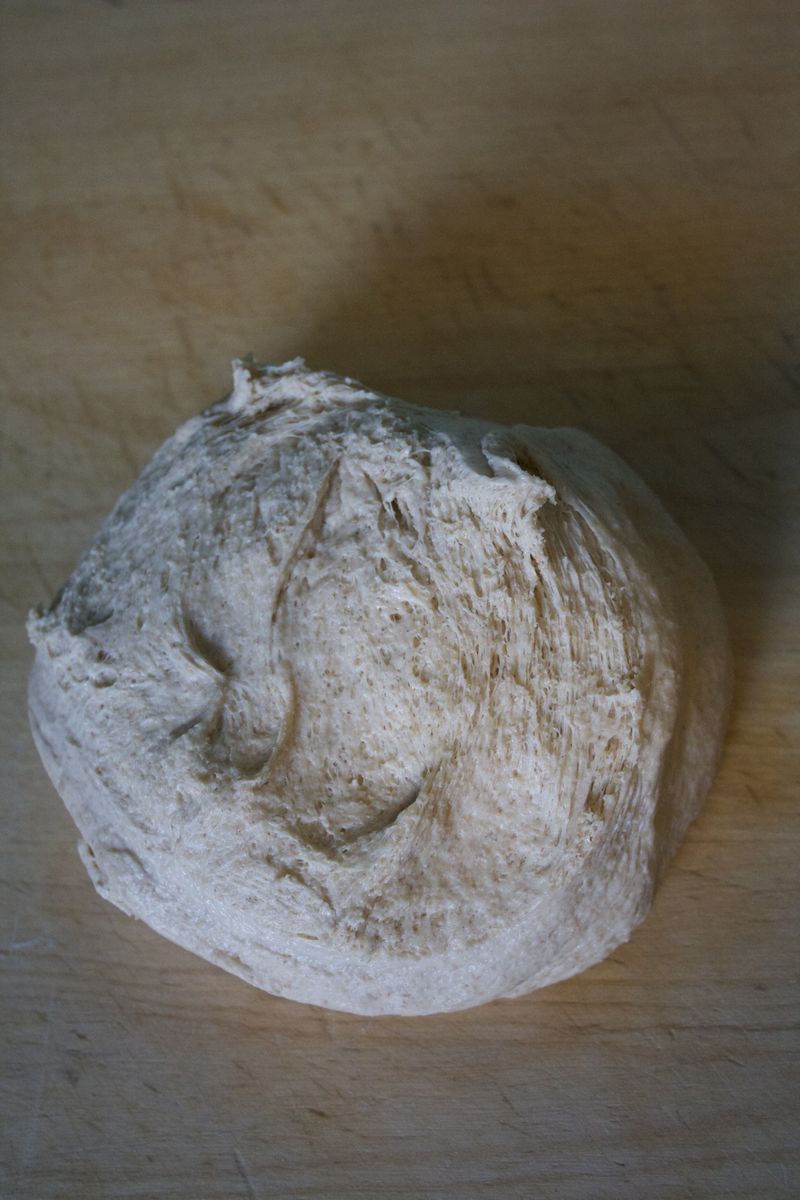 My latest pizza adventure, hails the virtue of carbs, with a nod to healthy toppings, as well as a multigrain levain based dough. It's adapted from River Cafe Cookbook, by way of Chez Panisse. One of the pizzas was a simple mix of raw mushrooms, olive oil, parmesan cheese, oregano, sage and a drip or three of truffle oil…perfect for a late summer lunch on a windy weekend day.
The toppings, a mixed vegetable meledy of, eggplant, onions, cauliflower, shaved artichoke,garlic, jalapeno, tomato sauce, mozzarella, parmesan and drizzle of oil.
Though I am a bit of purist in terms of dough, I didn't mind the wheaty, slighty hippy healthfood aesthetic of this pizza dough. It's kind of a rustic sort of pizza. In the cook book, they roll it out very thin like cracker style. I much prefer some edge on my dough so I can fold and eat with my fingers.