No religion crosses my path save for the divinity of food, from cooking it to baking it to eating it. That said, with the holidays coming up I became interested in "Hot cross buns" and Anglo-Easter confection, to which I turned for baking clues everywhere from Andrew Whitley's book Bread Matters to blog posts from Dan Lepard and Elizabeth David.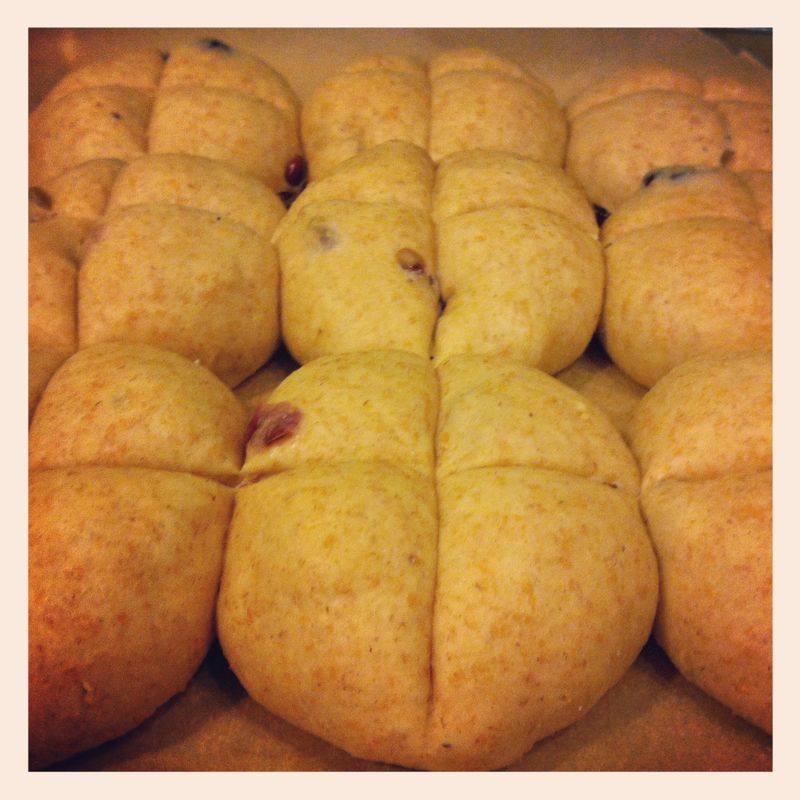 Besides finding some interesting anecdotes, I also found some formulas to try. And try I did, throwing in spelt levain wheat, ginger, cinnamon, nutmeg  and some German brot gewurze for spice, the plump cranberry and rasins mix for sweet chewiness. Here are the results.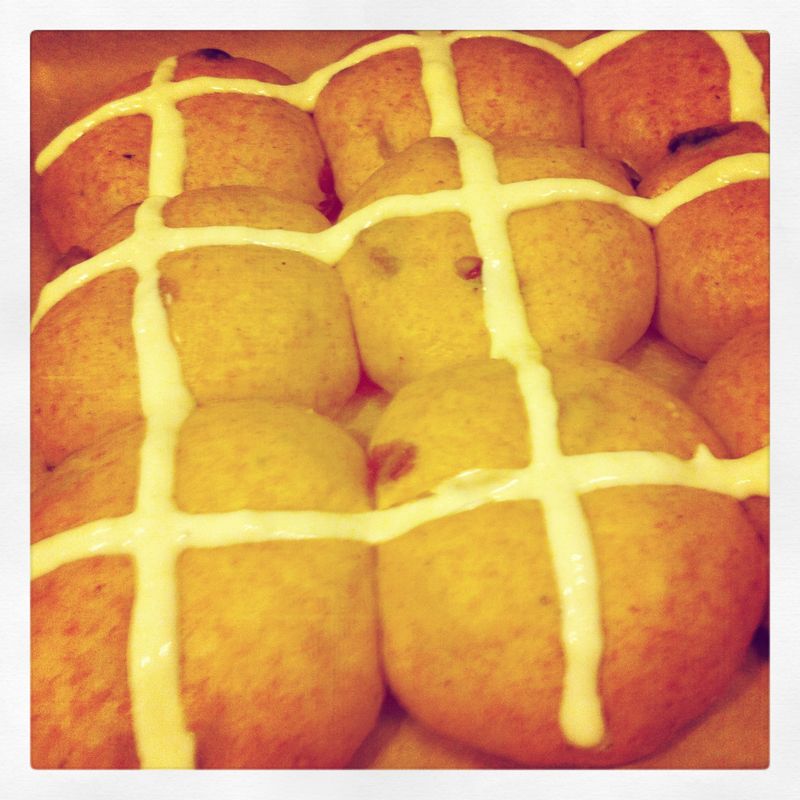 Blasphemy's aside, I enjoyed the ritual, and even though I was on the fence about the cross bit, well I took the plunge and went  for it.
I've made the symbolic gesture, it's the buns that count.