Often I start making bread on a whim, or when my levain is peaking or… even when the clock tells me it's time to go to head for work. This happened on a recent bake. My levain peaked in the early hours of morning. I took the chance to bulk ferment in the refrigerator till I could continue with my bread baking later on coming home.
I found some hints regarding long cold fermentation on The Fresh Loaf and on Wild Yeast Blog. Without much time, I mixed both doughs, checked that the temperature was between 72-75 F, then put them in the refrigerator. Returning home at the end of the day, I let the dough sit with a couple folds, in hopes it would give body and maybe warm up the dough. And then I returned to two familiar formulas, for a seeded and grain loaf, and a chestnut, wheat loaf with walnuts and figs that came from inspiration from a baker in Aix in provence, Farinoman. 
Below are the results, and I can say that they made my taste buds and belly happy.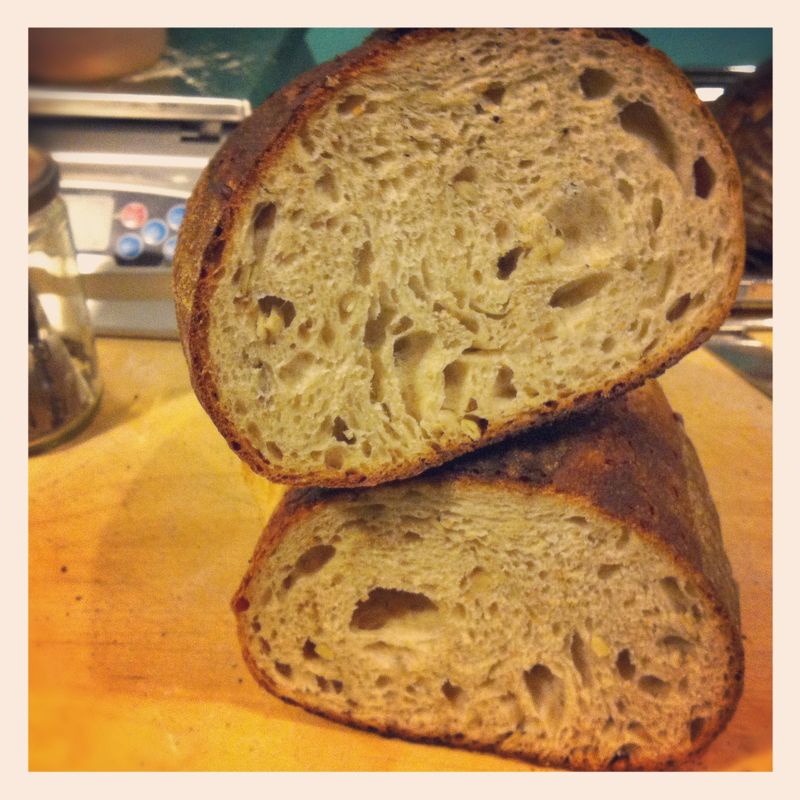 Mixed grain, sunflower levain
Chestnut, wheat  with walnut and fig