Visiting Montreal, among my stops was Bevo Bar + Pizza, where Chef Giovanni Vella is making waves as well as pies.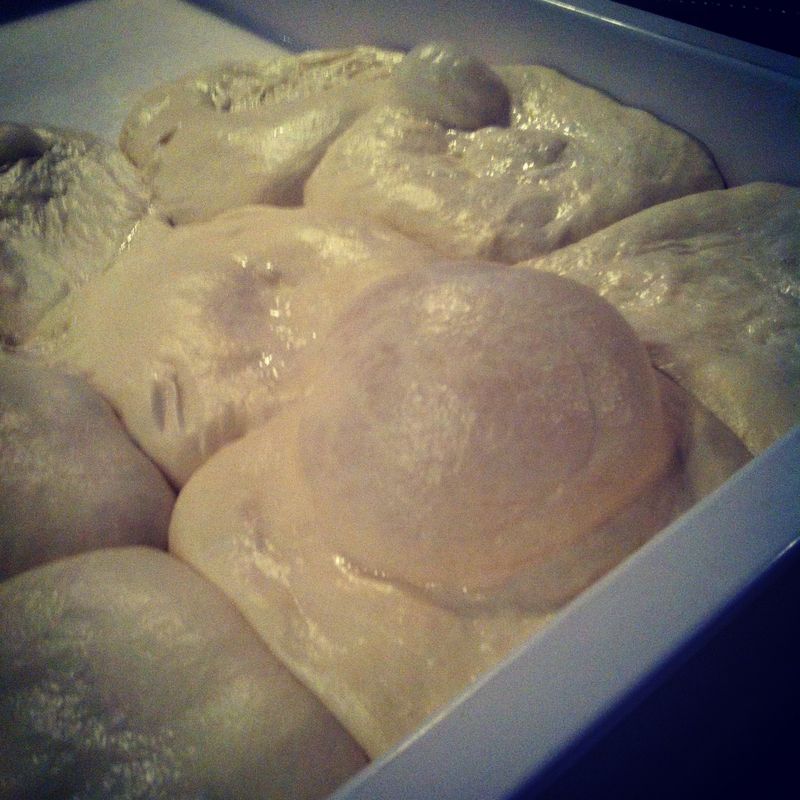 "Madonna," I said and crossed myself, wondering if I could fit anymore in my mouth after my earlier food trip around the city. Our purpose was simply to see the oven and meet Giovanni. But he immediatley started playing with the dough, and we just couldn't refuse his offer of a pizza.
Giovanni's  hand ballet in shaping his dough was genuine pizzaoila, delicately dressing it in sauce, cheese and Calabrian salame.
Giovanni  hinted, but would not divulge any secrets regarding dough hydration and pre-ferments, but he continued to demonstrate his finesse, baking us several delicious pies.  
Salame, Ham. "Capriciosa" with egg and other toppings.  
At the end, he dished out a plate of arrancini, a risotto ball usually stuffed with some meat or cheese and fried. Giovanni's version somehow managed to bring lightness to an intrinsically heavy dish, perhaps by smothering it  in pork ragu rather then stuffed! Troppo! Basta!