Craving croissants, I made up a batch with a mix of half white whole wheat and all purpose flour. Finding some fresh yeast in the store for a change, I decided to let down my purist sourdough ferment and make this easier to schedule while I am at work.
Using All-purpose and white whole wheat seemed a nod to healthier, or just a shade darker, so I wouldn't carry so much guilt shoveling these puppies in my mouth.
All the steps in preparation came back to me, with a couple of quick peeks into some resourceful pages of books. Once I started folding in the butter, the dough and butter came together nicely.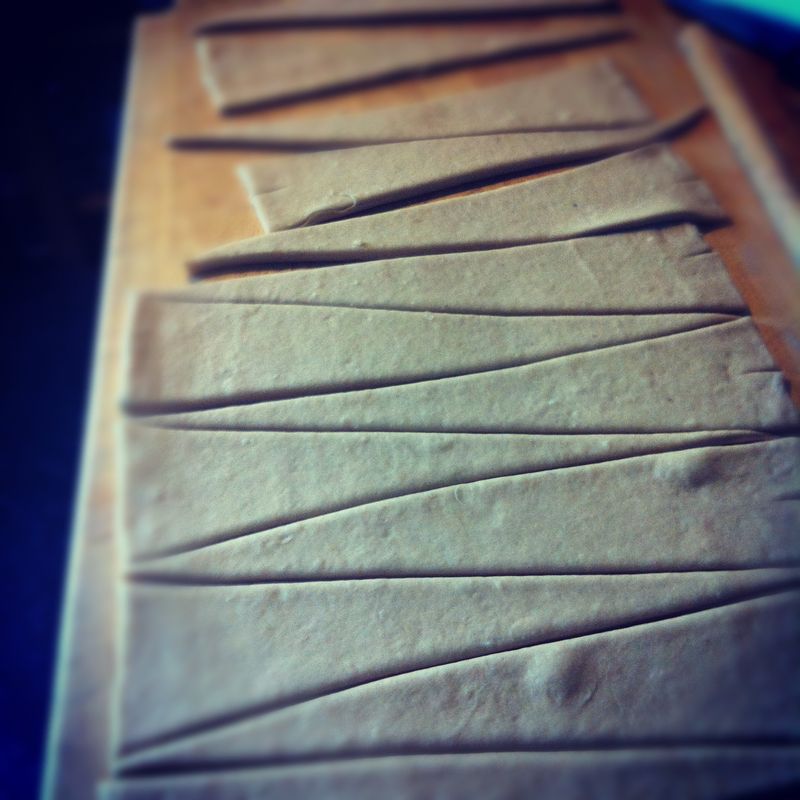 Giving it 30-minute rests between folds made the dough easy to work with, and I didn't find any smeared butter within the layers, even in the humid conditions of that day. 
Once the rolling was over, I had to stop the ferment or I'd have to bake them the same day. The trick is to work quickly. No tweeting or chatting on line while making these!  
An overnight retard, I used my Brød & Taylor proofer with acceptional results, even with the high humidity, it's a powerful tool!
Flaky goodness, made by hand at home…you can too!