The eclair, "choux pastry" filled with cream and glistening with "fondant." It's that quintissential French dessert that can be spectacularly satisfying, or just darn awful. My recent quest for New York's best took me to two boroughs and four pastry shops. Perhaps it's unfair to judge with just a small sample size, but, honestly, first-class eclairs in the Big Apple proved difficult to find. 
My quest was inspired by fond memories of the over-the-top eclairs at the former Fauchon, which sadly closed. If only it had waited long enough for New York's renaissance (or return) of French food. Ah, well, here are photos from my journey in one weekend afternoon on the hunt for fabulous eclairs. 
Francois Payard: Boutique chic, regal, richly chocolate, Upper eastside. My take? Overkill with its frou-frou luxe decoration. Yes, it's beautiful presentation, but do you have to own a poodle (or be one) to enjoy this place? How about eclairs for your basic bourgeois food,something relative to classic patisserie boulanger?
Next, I meander to a local competitor, Eric Kayser – direct from Paris!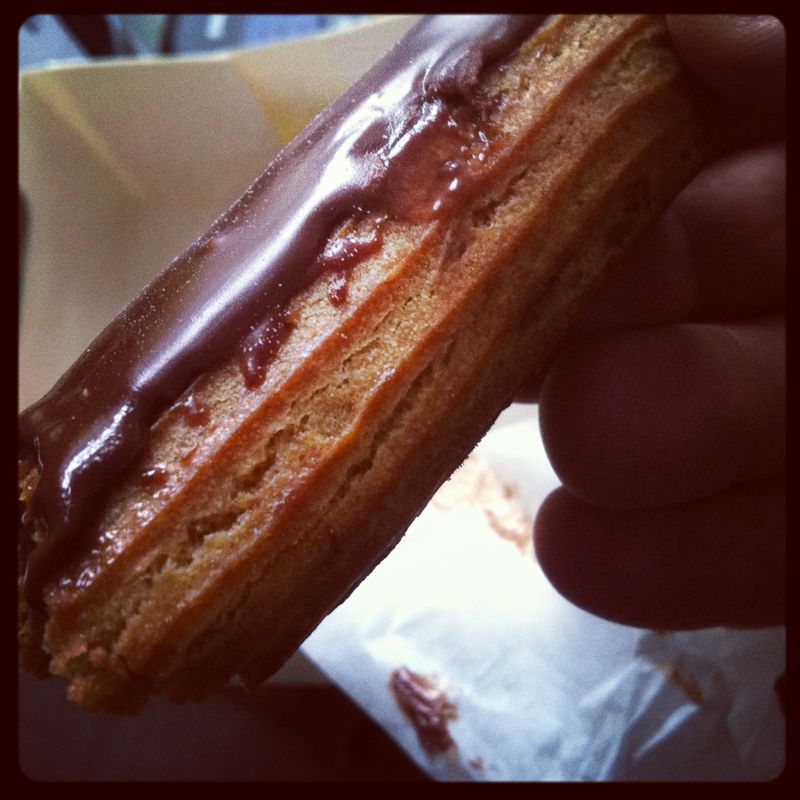 Eric Kayser: The eclair is industrial, not fussy, less chocolate richness and less pure. While light, it was too light. All air, no flavor and lacking in intensity. And the fondant was super sticky.
Back home to my borough and the hustle bustle of industrial Queens. Can I find a great eclair among the least bougeoise Big Apple borough? Maybe. I go to one of the rare upper middle class neighborhoods in Queens, Forest Hills, home to "La Boulangerie."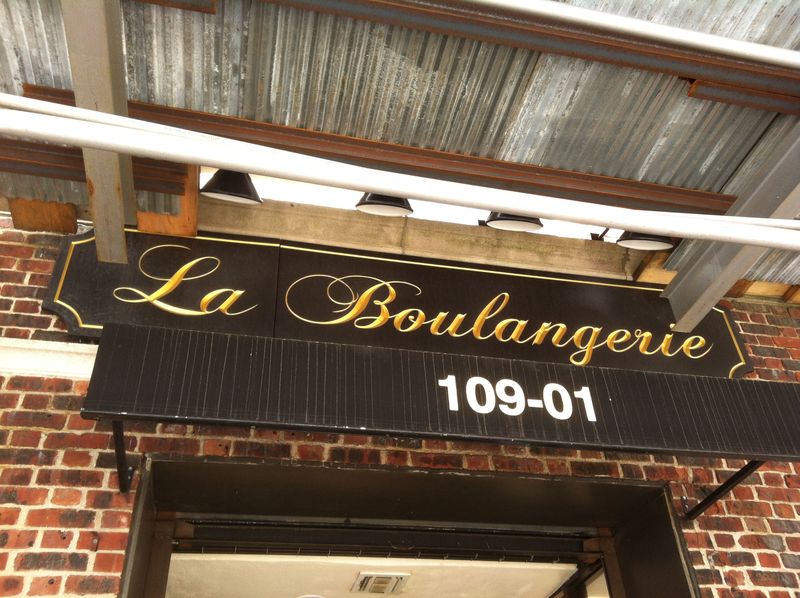 La Boulangerie: Well, I'm pleased to see it's busy. Someone enjoys it. And it's a cute shop, but the product is far from perfect. The first eclair they offered from the display case looked beaten up. I asked for another. They gave me one straight from a refrigerator.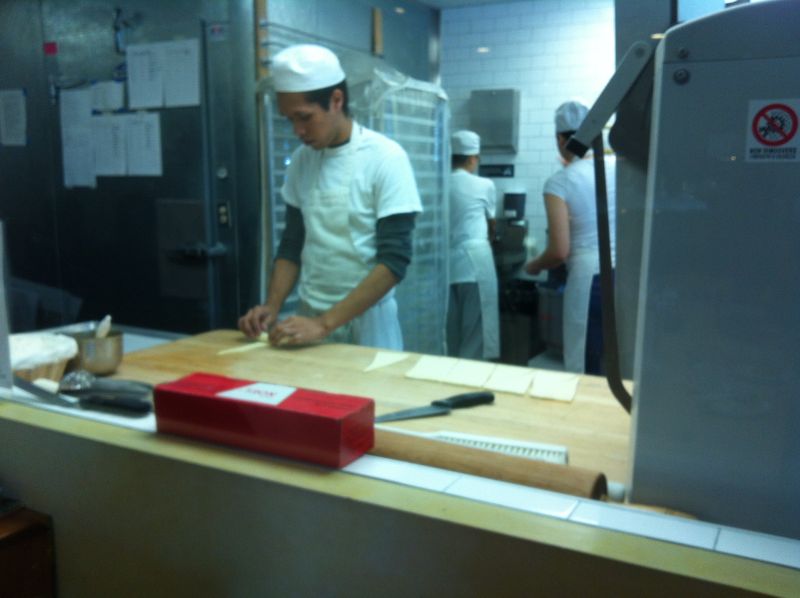 Next, I head to Jackson Heights. 
La Cannelle: Jackson Heights Queens, This out-of-the-way shop is also really busy. I had heard such good things about it. But as was the case before, this was also refrigerator cold, and missed filling of chocolate in the center. Air pocket and chocolate below average, pretty dissapointing.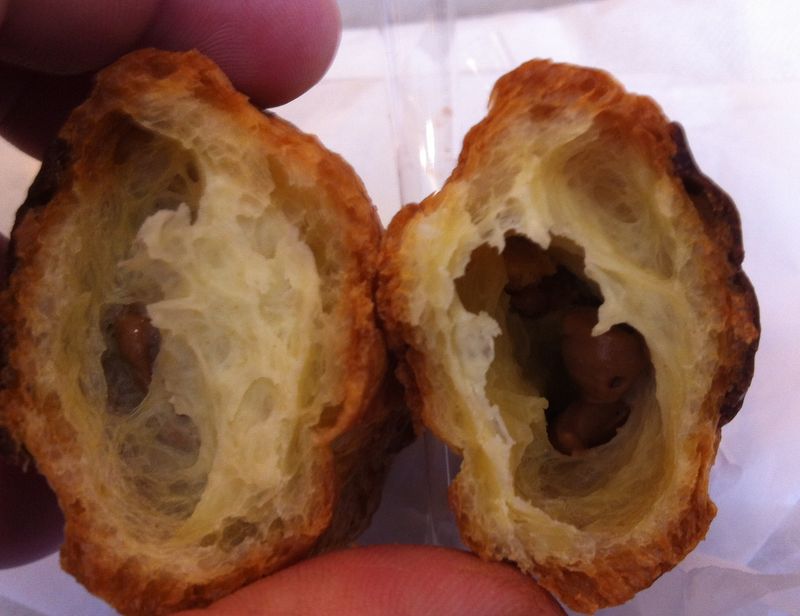 One last mention.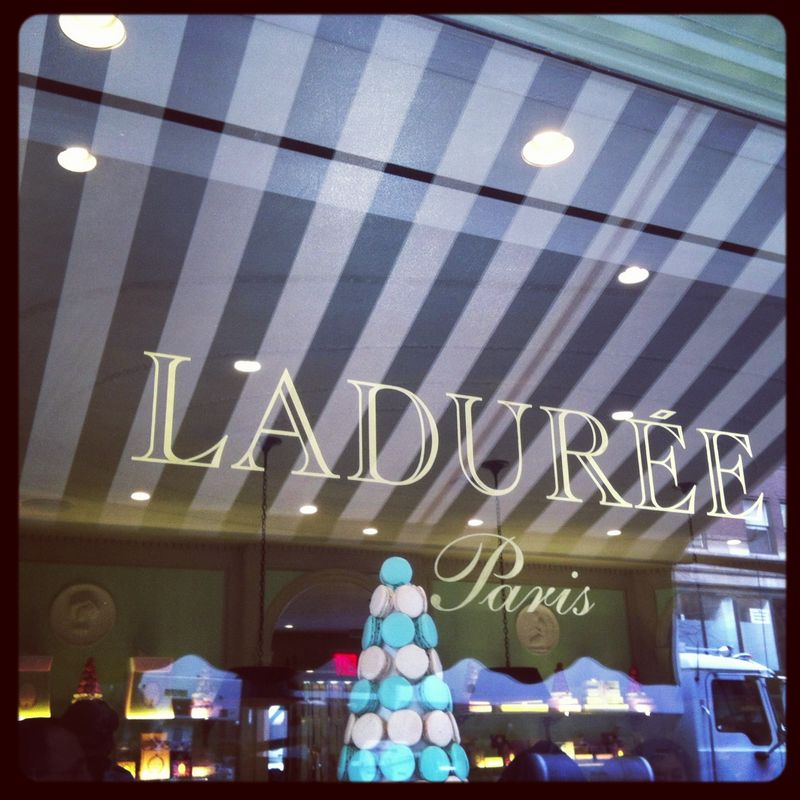 Laduree, a Paris landmark transplanted now on Madison Ave. To my dismay, the shop was full of macaron shoppers in fur coats who barred me from entering.
Well, this post shall continue as I meander city streets, high and lo searching for the elusive splendid eclair!