Working with a team of Latin cooks, I've learned to up my game with beans. Between Yamil's Puerto Rican flavored-guidance, and Vicente's Dominican wisely textured-input, together they have helped me create beans any gourmet would love. 
Habichuelas guisadas are stewed Dominican styled beans, married with sofrito and kabocha squash. Unctuous and cremoso, these umami beans are my sous chef Vicente's masterpiece. Here's the step by step…
Overnight soaked rosada beans…
Sofrito:Onion, peppers, garlic, recao
Achiote with sofrito, sweat some aroma out…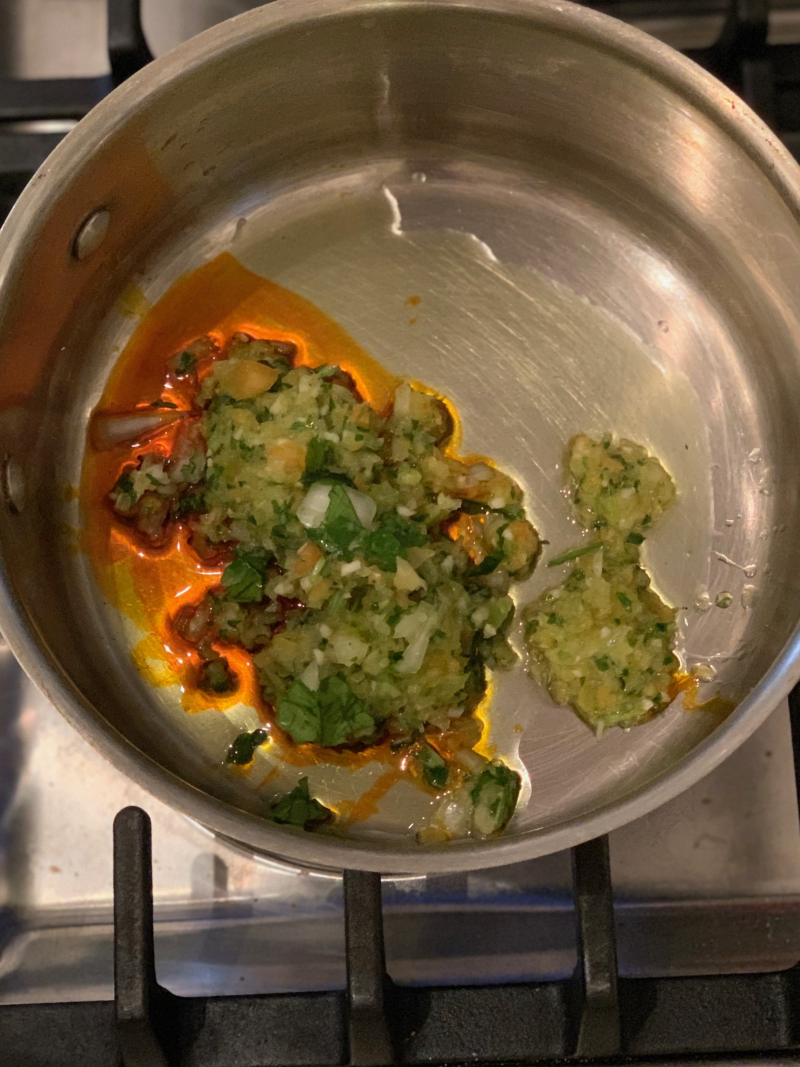 Kabocha: add kabocha to sweated sofrito….
Add liquid from beans or water to soften sofrito-kabocha mix….
Beans, partially cooked waiting for sofrito mix….
Sofrito and kabocha pureed and added to beans, cooked till done…