Recently I successfully baked what I consider a wonderful Jewish rye bread from an equally  wonderful source of references and information for bakers. That loaf made me think of my Uncle Lester who died a couple years ago. We would talk a lot on the phone. He would always ask what I was baking or what  it would take to open a bakery. He always seemed amazed that I would make matzoh at home rather than buy it.
Yesterday while reading a Paul Krugman opinon in the NY Times, my mind wandered back to Uncle Lester again…funny how economics and bread are always intertwined?
While spending his final 4th of July barbecuing at my mother's house, Uncle Lester had some wise words regarding the possibilities of returning to a time like the great depression. Clearly an omen or just common sense from a wise man who lived through that period. As we celebrated with food and drink, I handed Uncle Lester a slice of rye bread. He shook his head, and said, "this isn't a real rye bread!" With all the talk of economics and hard times, Uncle Lester clearly had some opinions regarding a real Jewish sourdough rye, too.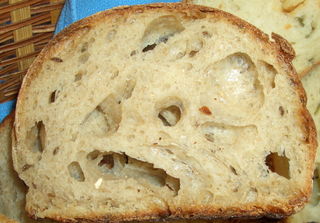 In a strong New England accent, he pointedly remarked the fact that in all his 85 years, he never had a bread with so many holes in it. Mustering my pride, trying to cover up what was clearly a total flub (either by technique or even an error in bakers percent), I made the excuse that the style of  artisan breads of today had a more open crumb structure. Uncle Lester didn't buy it. He just smiled and said, "it isn't a Jewish rye!"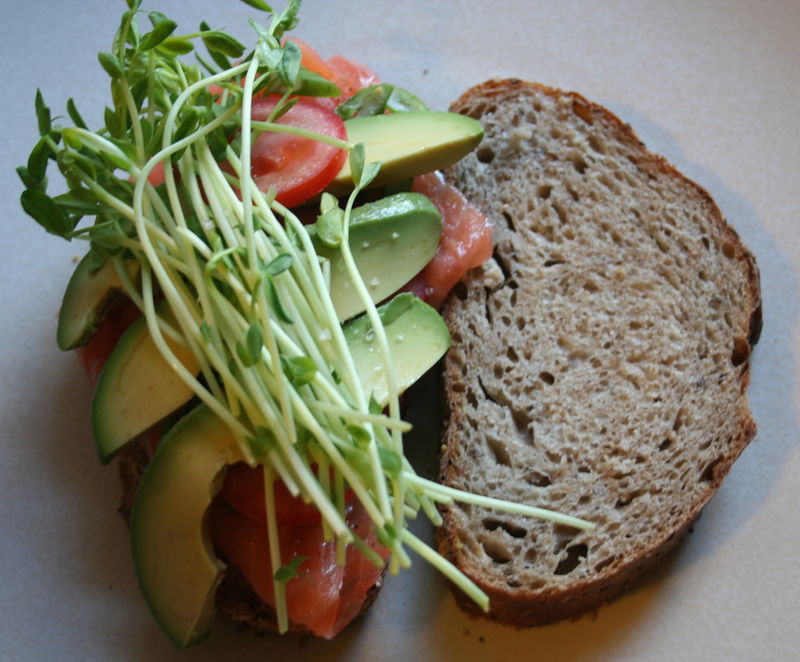 My first memories of American Jewish rye were at Gold's Delicatessen in
Westport where I grew up. The owner Julius Gold met my father and the two struck up a landsman sort of friendship. Years later, my brother
would end up working there. Whenever  I would visit him, I always looked at the wonderfully displayed
loaves of rye and pumpernickel's, along with the fabulous rugelach and
cheesecakes.
There's an interesting article on rye from Zingerman's.  And if you listened to my interview with Michael London, he mentions "corn" rye bread, which was for me the first time I had heard of that term for Jewish rye bread. 
For me Jewish rye is a chewy skinned creature, redolent of caraway seeds and corn meal under it's belly, shiny and golden brown on the top.  The creature in the second photo has the holes of a ciabatta, and is similar to that loaf that tarnished my prestige as a budding baker with Uncle Lester. It's a far cry from the lovely loaf I just baked, seen in the first photograph. I'm sure Lester would approve and likely would nosh on a few slices with me.