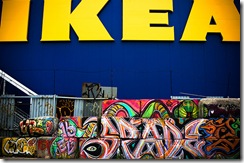 While I  loathe shopping and I don't really like driving in NYC, I was designated driver on a mission this past Saturday to where? Sweden….well, ok, IKEA, in the Red Hook section of Brooklyn. When forced into such labor my mind usually wanders to the food section of IKEA, generally for those decadent chocolate things with the weird sounding name Daim, David Lebovitz even admitted an addictive infatuation for them.

This one's for you David!
Myself, I love those milk chocolate Maribou bars with hazelnuts, they put me through some lactose intolerant moments,but I begrudgingly wolf these things down for the sake of my blog and the methadone withdrawl feeling it gives you when you unabashedly finished these huge bars in one seating…but the who doesn't like chocolate?
 Occasionally I'll glance at the frozen gravlax, which I ate for lunch instead of the Swedish meatballs.
There is the Abba herring in different sauces, but the last time I had them, they really weren't so good,your better off going to Brighton beach and getting them from one of those Russian food emporiums.

 But on this recent trip, I found something even better. It must of been the packaging or something, but there it was… bread in a box, no actually it looked more like a milk carton. 
Maybe the label on the box that proclaimed this product to be Swedish rye bread!
At first I sneered and it made me chuckle, but damn it all , there I was standing in line paying for it.
I guess I wanted to know what it tasted like or how it looked when making it, the directions were easy enough, add water, shake like a martini and pour in bread pan. 
After seeing my friend Nils make some awesome Vollkornbrot and knowing that I didn't have a free second this week I decided to just go for it, why not?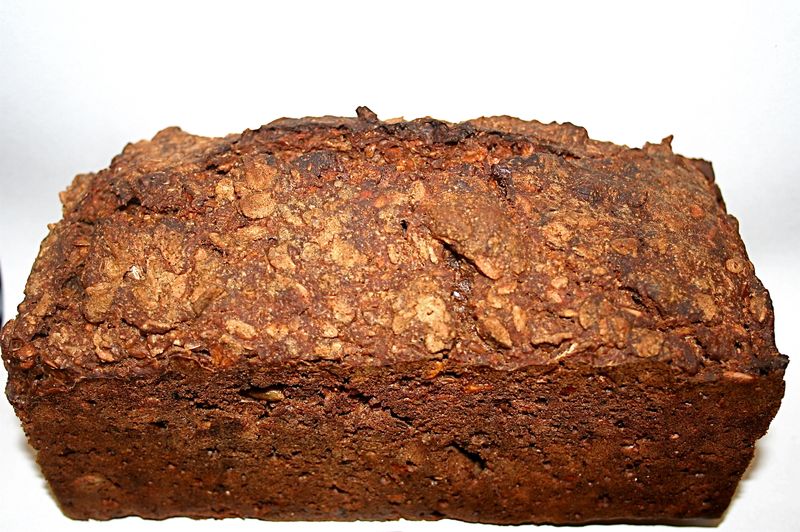 Finax the producers of this product have a website, with recipes too, though it isn't in English yet, I would be interested to find out more about there products. The ingredients on this particular product seem harmless, though in surveying other mixes, I noticed lots of proteins, gluten-free,added, it seems like if you can bake with some good old flour, water and salt you wouldn't need to put back that stuff into your product? That being said, it looks half way decent, I am waiting till morning for it to set and will make my final judgment on it, then I will attempt a Backer Süpke Schwartz Hamster, a real brød!