For years, there are many things that have fermented around me; ideas in my mind, bits within my sourdough, and probably many other things. But making sour dill pickles, and especially kimchee,  have escaped my grasp! Since childhood I loved sour pickles. Then I tasted kimchee and was hooked to the funky and fiery heat of cabbage from an earthen jar!
While I would love to make things all the time in my kitchen at work and at home with my own hands, space and time don't always let me get my hands into the magic. So when my friend Dilara checked out a copy of Sandor Ellix Katz's book Wild Fermentation, we started pickling!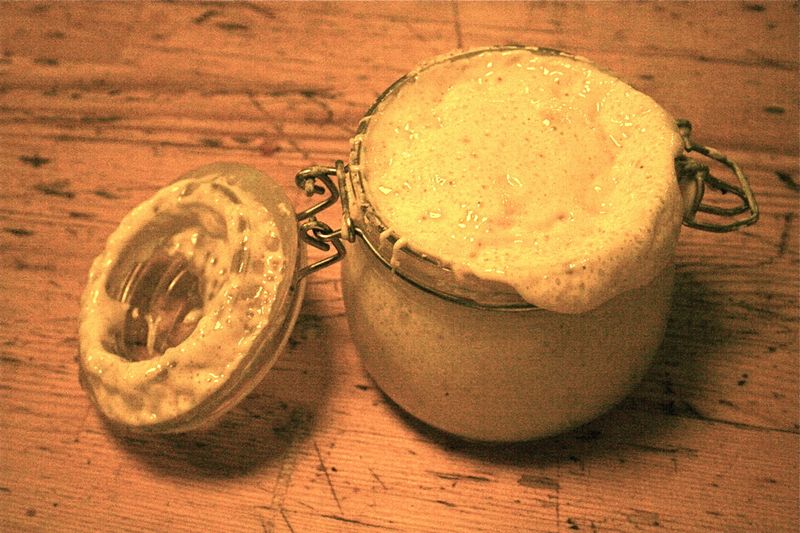 Dilara had asked me about the magic and mystery of sourdough, wanting me to teach her and her baker, Gökhan. Accordingly, I had brought the right tools to Istanbul to fulfill her request. Along with a goody bag of saucisson from friends in Astoria, I had teff flour, rye, grits and Sandor Katz's book.

First up was levain; what usually is a slow five days process was cut into one day by the sweltering heat of the kitchen. Drenched by the hot sun, my levain rose magically overnight and escaped the confines of a jar like a bacteria run amok!
Still, I hadn't grasped the flour, hydration and proteins in the Turkish flour. I ended up taking baby steps, feeding the starter in the midst of cooking, and baking tarts I finally got around to making a mean kimchee and jar of sour dill pickles.
Turkish pickling isn't fermentation. It's just what it is, a vinegar salt solution, a brine. So when my sour pickles pickled in no time, and Dilara took a first bite, she wasn't exactly ovewhelmed. Too salty, she exclaimed. Food takes time, so slow down, I answered. She wanted kimchee, so I used the leftover gherkins, cabbage, carrots, scallions and pear to make a batch of "Jeremy's own," aka, my style of kimchee. As with all other things fermented, at the heat levels in the kitchen, it was no time before we had movement in the pot, literally, the lid popping with cabbage gases when we first opened it. Then we went out and on our return, Dilara tried the sour pickles again. This time, they were spot on, leading her to break out in that wonderful happy smile of her's, along with rolling eyes.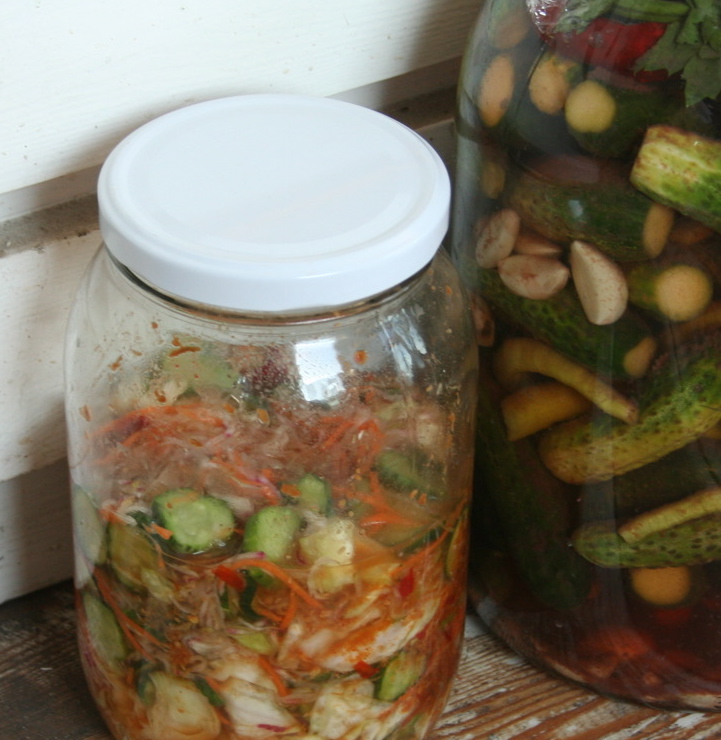 This fermentation féte has me interested in making more stuff, like ginger beer or champagne, more pickles, beer? Thanks Sandor and Dilara for letting the wild things grow!