Since returning home from vacation, my bread has been less then good. After making a vain attempt to make decent bread in Turkey with
strangely un-absorbing flour and the dreaded commercial yeast anyone
experienced sourdough baker avoids,(usually?), the results of baking bad bread has fermented into an irritating brew in my head. Try as I might, all of my attempts have failed. The loaves have sucked! I am in a funk, my ying and yang are off, my chakras are not in tune, as this baker has repeatedly failed to simply bake a nice loaf.
After a week of prepping for a tasting for my club's board members, I tried again. And again, I found myself in a rush. When would I be able to bake and enjoy a decent homemade loaf? I wasn't about to buy one, or let my wife purchase a store packaged bread. I found myself eating crackers this morning, waiting impatiently as my loaf took its sweet time to rise. Time was short. I had to get to work. I was impatient and found myself repeatedly touching the loaf for signs of life!
Even with the convenience of retarding a loaf, overnight, I felt at the mercy of the sourdough. Sometimes the change of weather can screw things up. Cooler air, global warming, blame it on someone else. In truth, I was just being lazy, hoping for miracles. That's what I think it is, preparation, feeding my friend, my levain, taking time… and what's my point? Take a deep breath, follow the rules and sometimes instinct. Most of all,  listen to your dough. It will tell you everything. What else?  Take notes. Maybe even take the temperature. Just don't get lazy, as it makes for a crappy loaf and some hungry family and friends!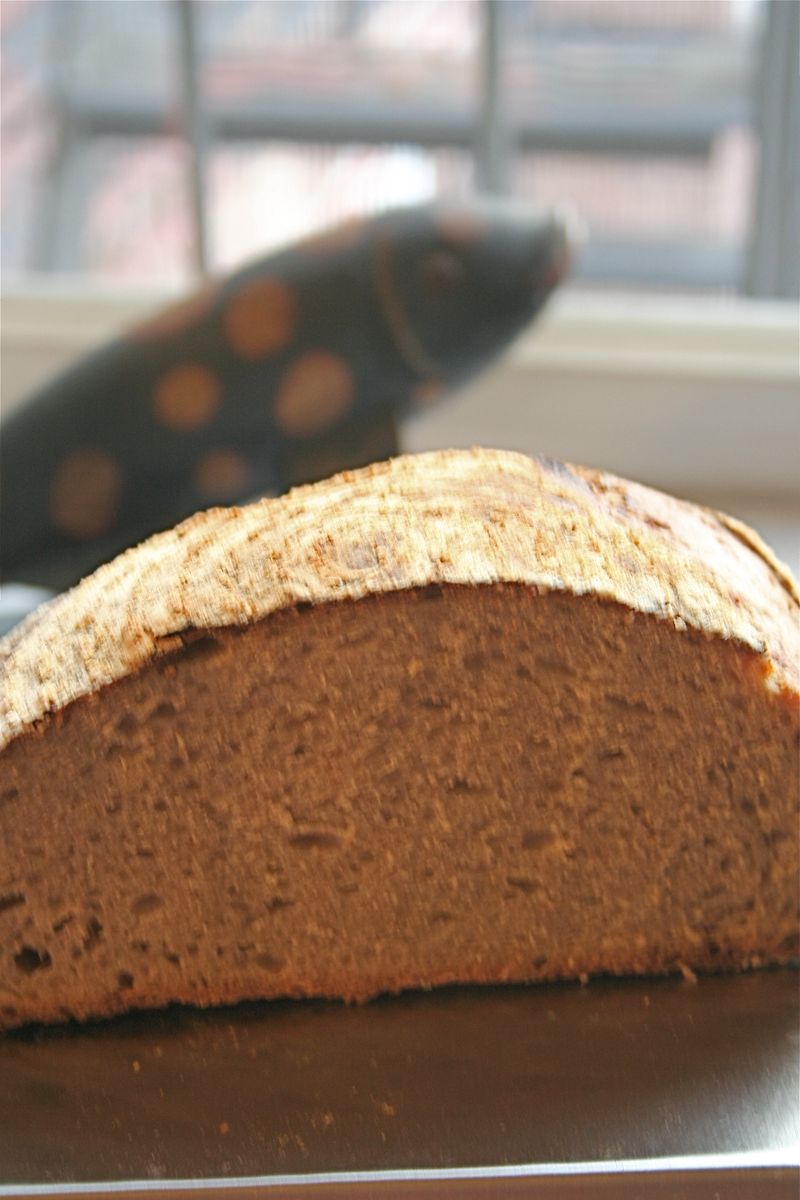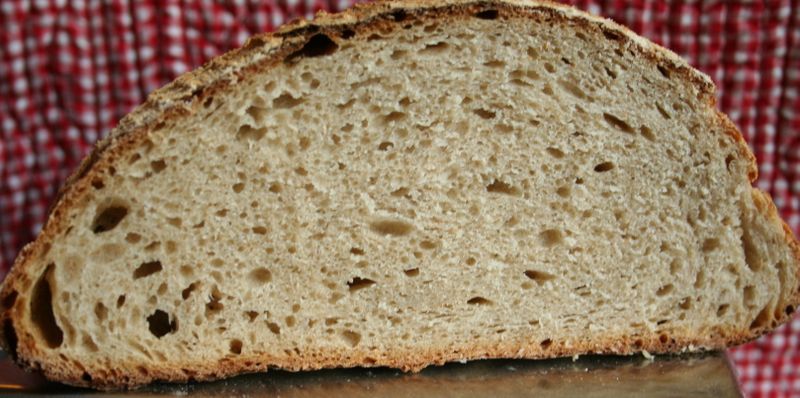 This was my breakout loaf, inspired and based on MC's Valentine miche. I didn't have any high extraction flour, so I subbed 20 percent white whole wheat flour, and for the rest all purpose  and bread flour in the final mix. Tastes good, but I know the next try will be better. I'm getting my groove back. Thanks MC!