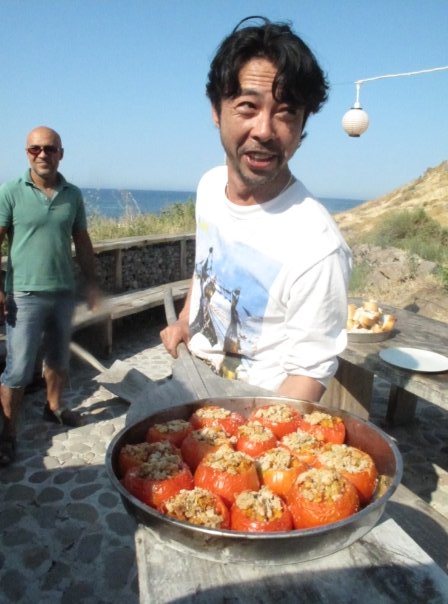 Whenever I have worked with other chefs, it's almost most always been me as the student or observer. Cooking tends to be competitive, and there isn't much time for making friends when you're trying to climb the so-called "ladder." 

But recently, begun in travels to Turkey, I've had the chance to "play" with friends in the kitchen. Starting with my good friend, Dilara in Istanbul,  I have met and interacted with cooks in a less stress filled setting. In such a setting, these chefs, like me, seemed inspired by our surroundings and product.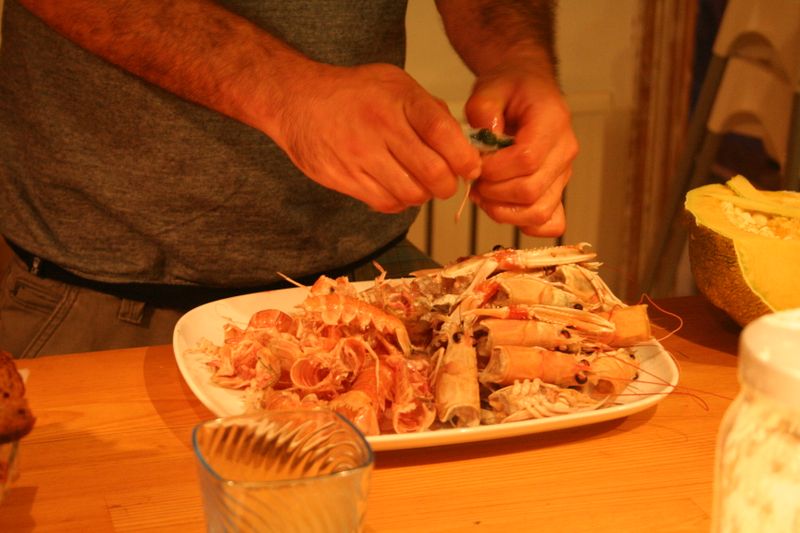 On my last visit just this past summer,  I met and worked with Kenji Kume. Formerly a sushi chef, who worked in Japan, London and currently in Istanbul, Kenji has fused his various experiences to create a more holistic, global view of cooking and food. He balances past training in classic cuisines (which include French,Italian, Japanese and now Turkish cooking), using them as building blocks for anything he does in the kitchen.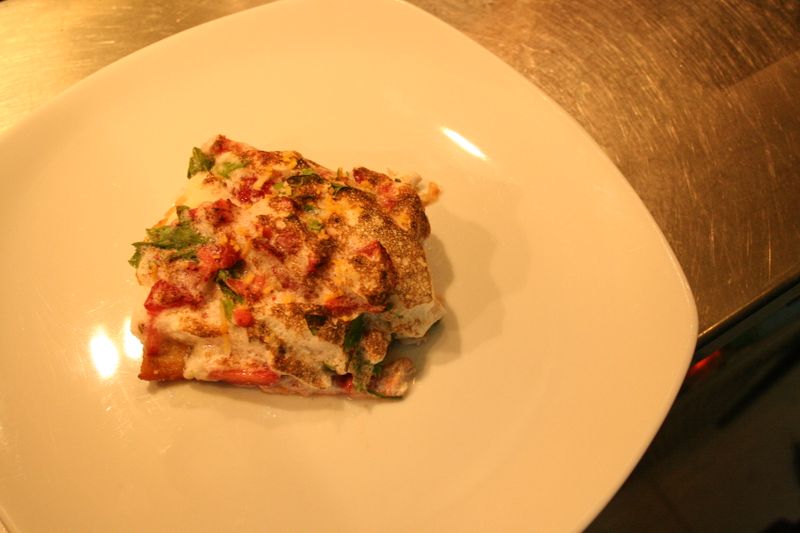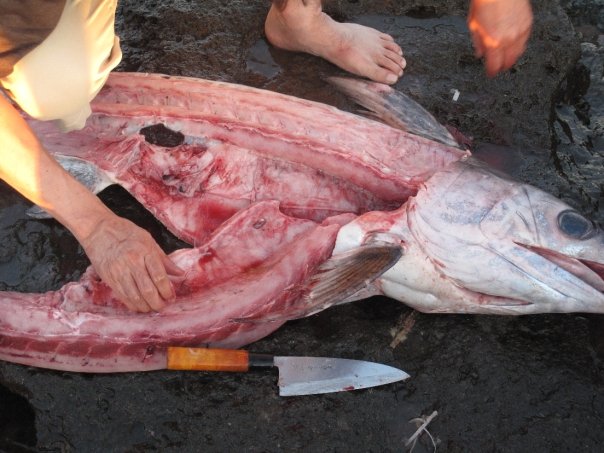 Together we collaborated at Abracadabra, creating an impromptu food lab, and then experimenting in Garp, where we fed people with bare bone ingredients. In truth we only worked a short time together. But for me, it was highly memorable. Fun.  Working in a primitive kitchen, we both realized that, though from different places in the world, cooking can bring you so close together.
Cliche as it sounds, food speaks all sorts of languages. We still keep in touch and Kenji still asks me when I am moving to Istanbul to join him on his current project. I will see, my friend. The offer is awfully attractive. In the mean time I am going to twist his arm and get him to talk to me about his fascinating experiences and great story of how he got into this food thing!