No, I haven't been to London in years. But I was asked to make a reservation for a young  friend of ours to celebrate his eighth year on our planet. And so relying on my inner food guide, I thought of my food blogging friend Shuna Fish Lydon, who is also the pastry chef at 10 Downing street in NYC.
Shuna and I met up online, both mutual fans of each other's blog. And when she returned home to the United States (her native home) from London where she had been baking professionally, we moved from the virtual to the real world, specifically New York City! While we're planning to do an interview here for Stir the Pots, for now we're waiting for the time in between both of our work schedules.
Anyway, for the birthday party, Shuna told me to get in early. "The place gets loud," she said. With people or piped in soundtracks, I wondered. Personally, I still don't know why music is needed in restaurants these days. The sound of forks knives and conversation should be the choral background to eating. But… I digress. It's the food we are talking about, and what wonderful tasting food it was… Starting with Shuna's basket of seeded and plain soda breads,and a light,crisp  foccacia. Not the wild yeast formula that I gave her, mind you, but excellent. 
Chef Jonnatan Leiva, who hails from the Bay Area, serves up a farm friendly market oriented menu. He kindly sent us some delicious tasting samplers; a demi-tasse of potato leek soup, and my favorite a simple but flavor filled beet salad with Castelvetrano olives, and burrata. Honestly, I almost ate the whole thing myself!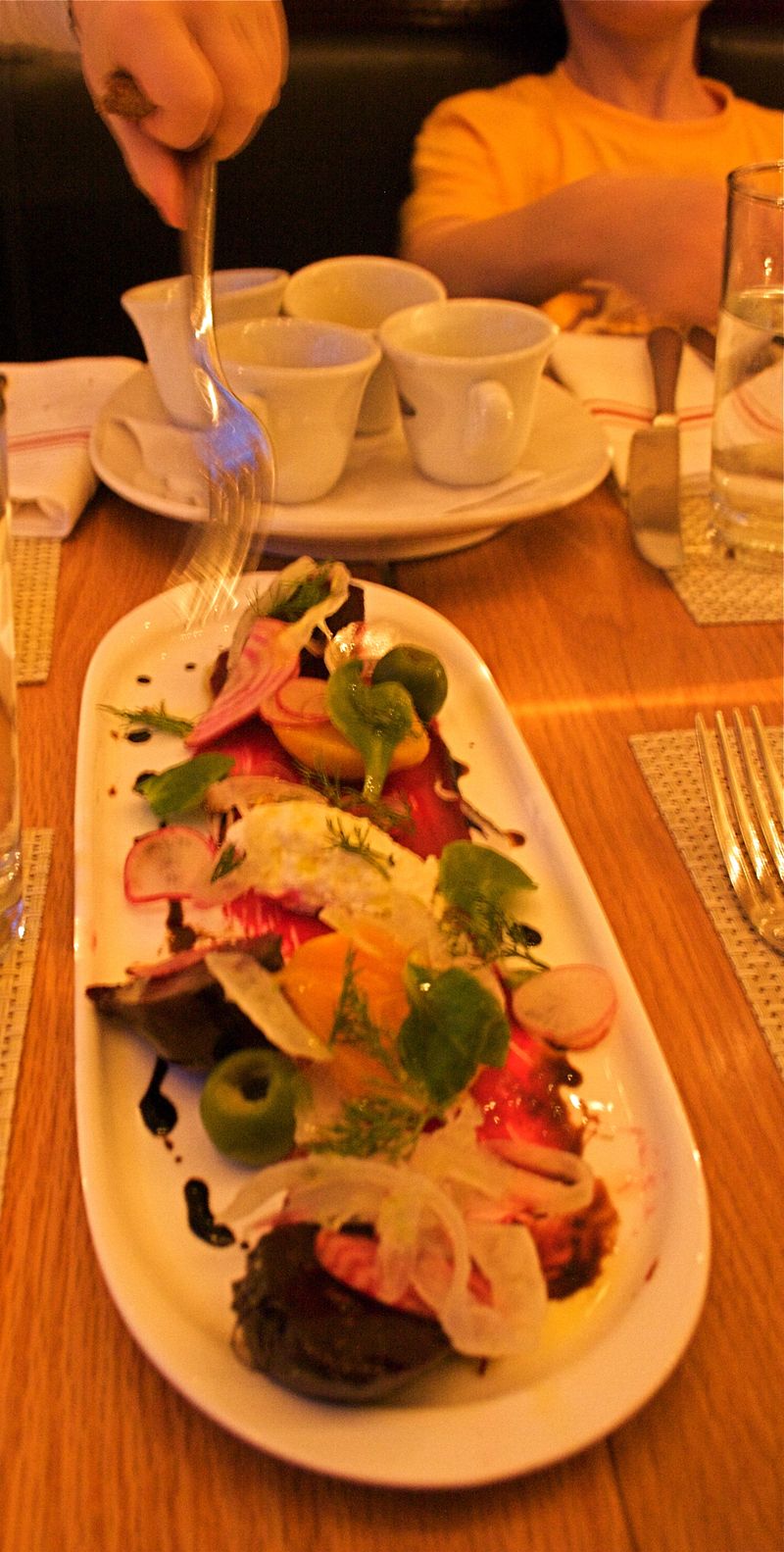 I could of had the foie gras or some other meat, but I wanted fish. So I ordered a delectable scallop ceviche and some local albacore tuna with sepia in a light ginger broth, it was light and lovely and allowed for some desserts later…
With two eight year old kids, you wonder if they can or will eat what they've ordered. But our young friends had good ideas on food, going for the roasted Bobo chicken and the Painted Hill Farms beef burger with truffled fries.The tuber on tuber frites were such a hit, the uneaten portion went home with our guest who was adamant when instructing the waitstaff to package them. "Truffles are expensive you know", she said!
Our server, sporting a a pierced tongue and a commanding knowledge of the food and wine selection, had me a bit hypnotized. Whether it was her striking looks or the wonderful wine, I found it hard to remember what I had ordered when Shuna came out to say hello and started quizzing me on the menu.
Shuna then let me sneak back into the kitchen to squeeze off a few candid photographs… including her and the restaurant's Sous chef Matthew Wilbur making gnocchi for a wonderful Striped Bass my wife had for dinner.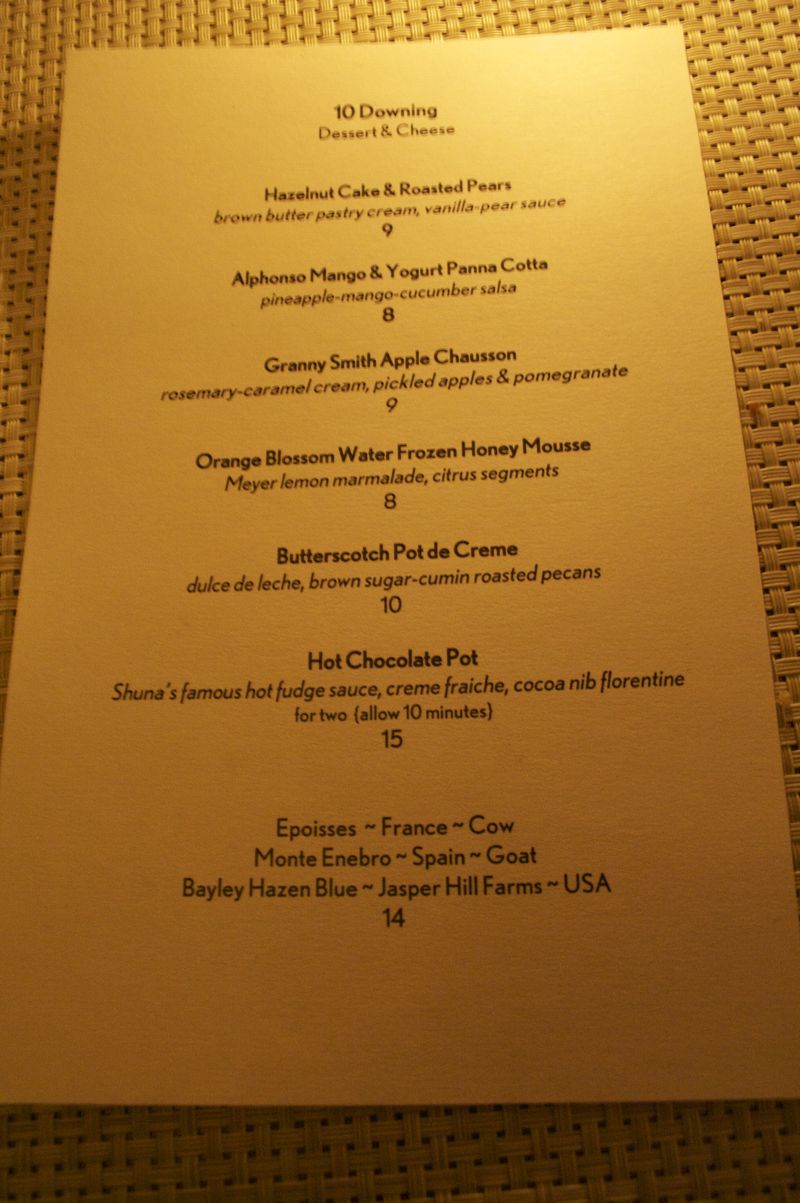 I would be remiss also if I didn't mention her wonderful desserts that our table literally devoured, leaving us all with a dessert high, I couldn't remember a thing and I didn't get a focused photo, just too busy enjoying it all!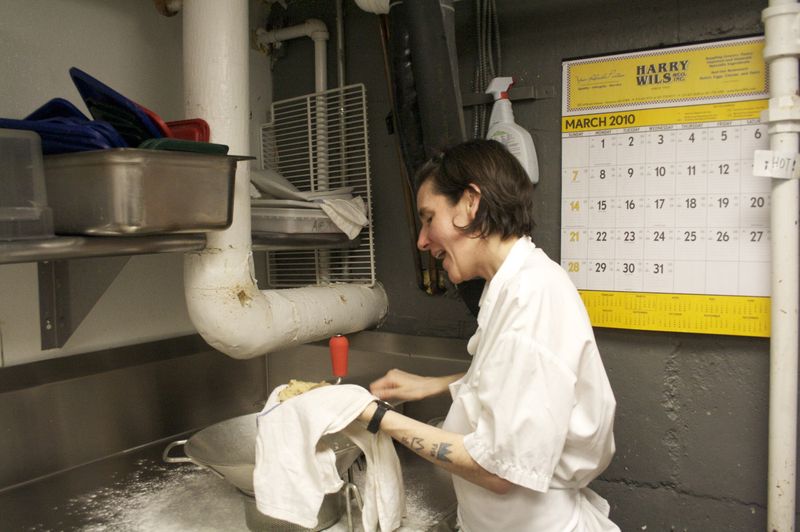 Thanks Shuna!