You know when you like a place, because going back, it's not enough to spoil its freshness. Savoy is such a place. It's simple, unpretentious, and lovely. Gourmet without being fussy. Offered lunch there on a lazy weekend, I jumped at the chance, well worth a subway ride down to Prince Street in Manhattan from my neighborhood in Queens.  Great food and service make for a relaxing meal.
Here are some pictures from my latest lunch, and yes I will be going back…
Fried duck livers…divine, better then the Colonel's!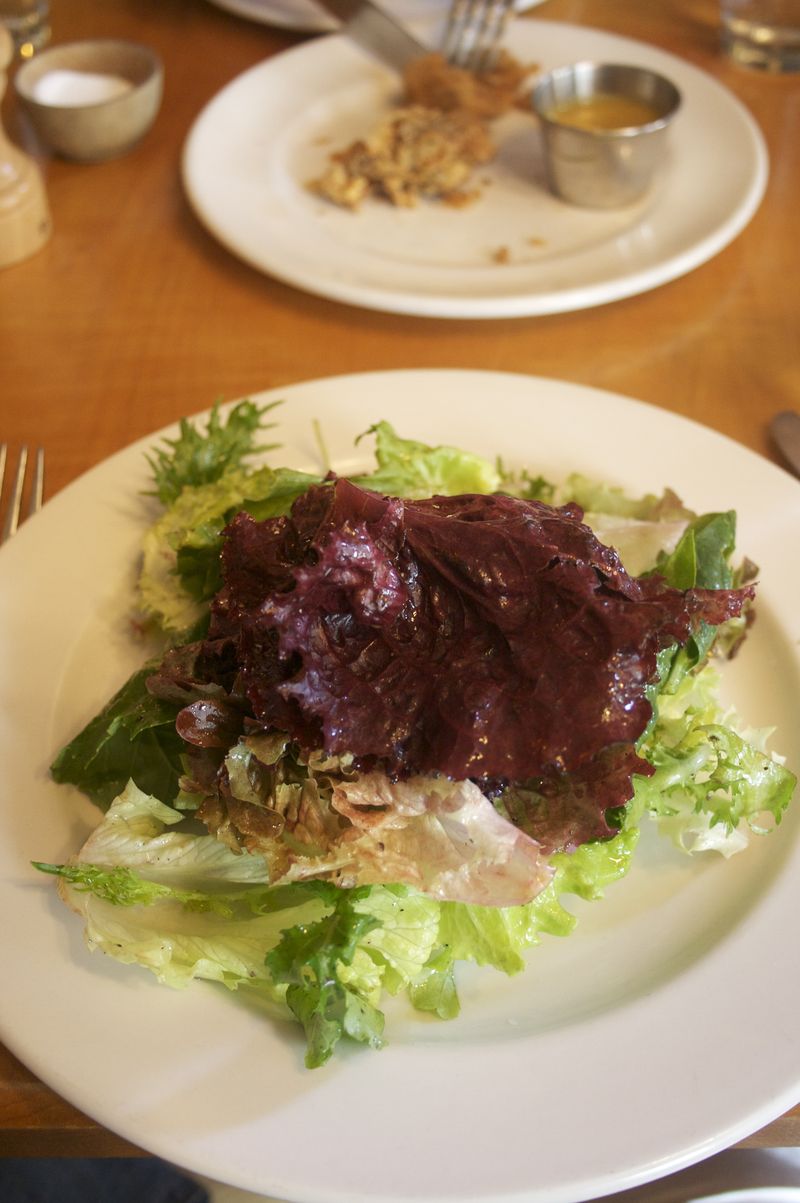 Teenage lettuces with herb vinaigrette.
Poached egg on spaghetti squash with bacon.
Matsutake, celery and grano padano.
Charred octopus, fennel, kalamata olives and citronette.
Pear and walnut and olive oil cake with kisumi ice cream.