Stir the Pots' 2011 New Year's resolution; this will be the year for breads of the world. Helping us out, I just met a bread baker from Italy who passed on a recipe for D.O.P. Pane di Altamura… Wow, what a pedigreed loaf composed of 100 percent semola rimacinata, a fine ground durum wheat. Unfortunately, I only had about 70 grams left in a bag I bought from my salume, Frank of Sorriso's Italian Pork Store. It was a challenge. Soooo… digging deep into a useful nearby bag of tricks (namely invention-by-necessity), I replaced the rest of said semolina with kamut, which hails from Asia Minor as opposed to what's found in Mediterranean major.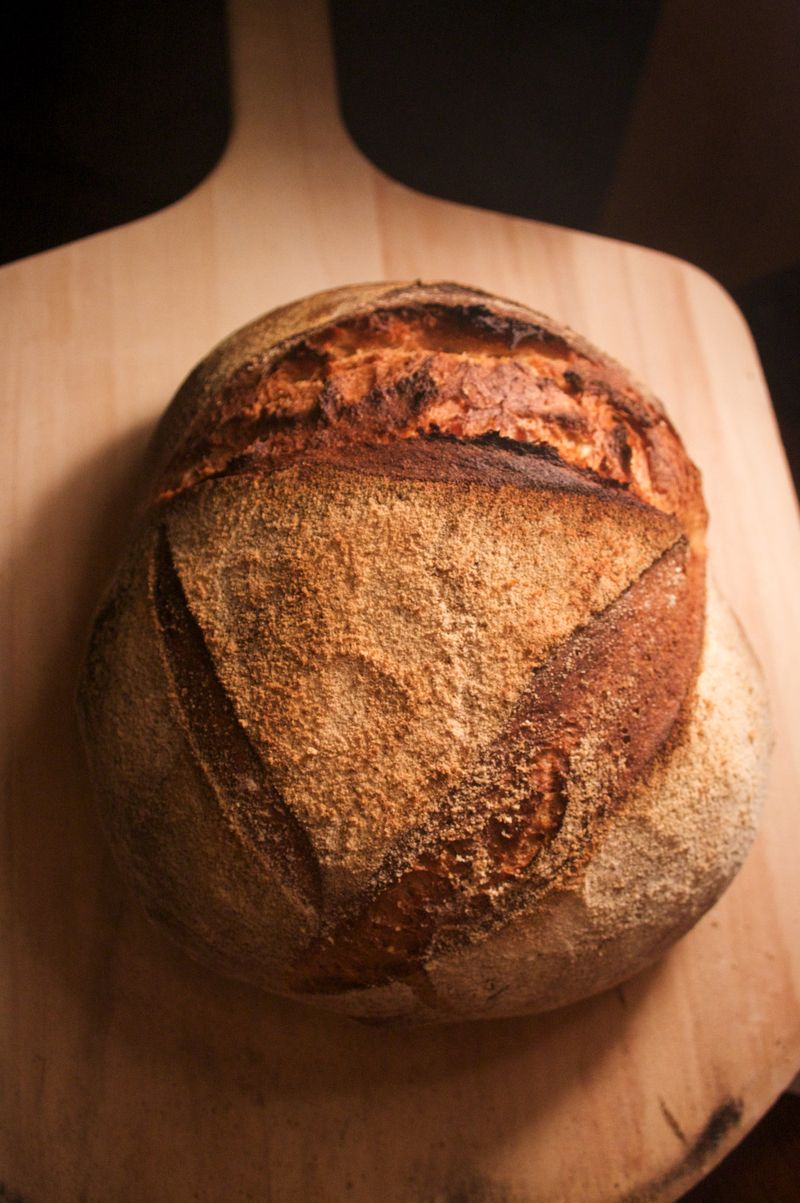 Is that brilliance, courage, or an insult to Italy, by my mother's blood, part of my own anscestral nation? Hopefully, it's the first two. Actually, I left the the answer up to the same  chef who gave me the bread recipe, Angela Musci from Bari whose wonderful baking inspired me to take a plunge and try this. She goaded me by saying, "we need eretici," or translated "we need heresy!"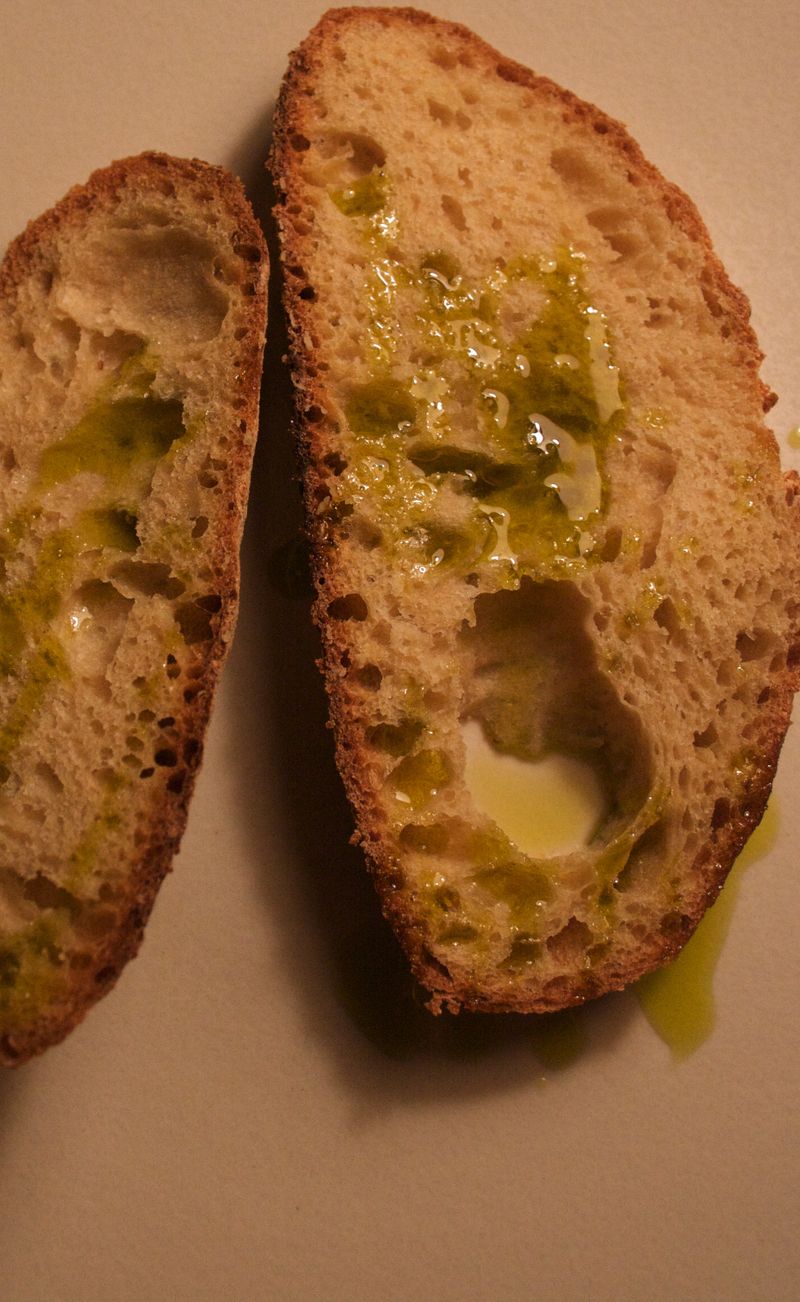 It got worse….I didn't have any semolina starter, so chancing that I was flying face first towards a 400 degree visit to Dante's inferno, I used my white starter! May the heavens forgive me. Just in case the heavens weren't so kind, I Googled Pane di Altamura, finding a few interesting guides for traditional shapes here. Though the final look of the bread make it look more rustic then wanted, I realize that his kamut is a grain I will continue to master. As for the pane, it's actually light and has a wonderful smell. Moral of this heresy? Good things come from baking or, "il pane che viene dal forno che è caldo come l'inferno!"