Recently, my brother Philippe was in New York City, heading an event for his Colorado employers and Relais Chateaux . Philippe is the multitasking chef, wine & spirits guy, as well the head fly fishing guide for  The Home Ranch in Steamboat Springs, Colorado.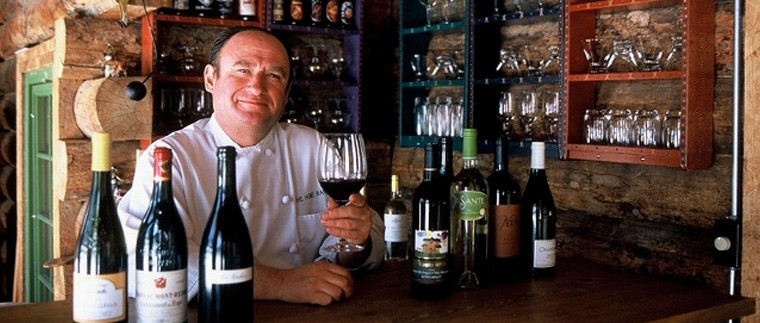 A plus of having my brother visit, a bottle of first class Cabernet Sauvignon left behind. A bigger surprise was trying a wine from Junction Colorado. It's called Colterris, and it's surprisingly akin in taste to an Argentine red, Colome. Philippe's present is the second wine I've tried and greatly enjoyed from high altitude regions in the Americas.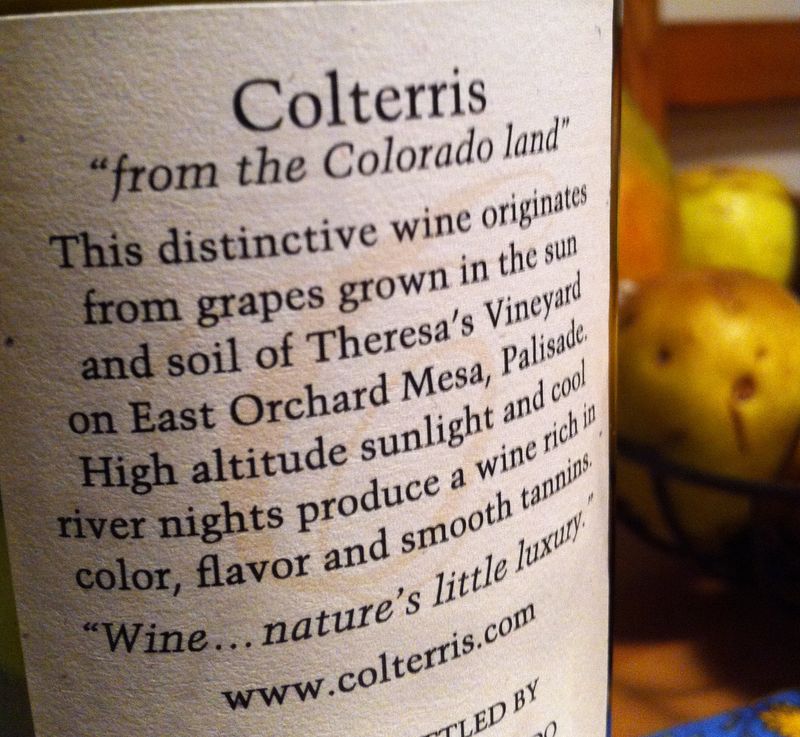 It's not the usual cabernet, this is pure fruit, lots of deep flavors with a palate of warm berries and lacking the sometimes harsh tannins. This probably could sit and age beautifully, but we drank the bottle. Hard to stop with such a good American wine!