Foaming to bake lately but out of levain… I finally had some time to feed the levain, and let that foam. The result is below.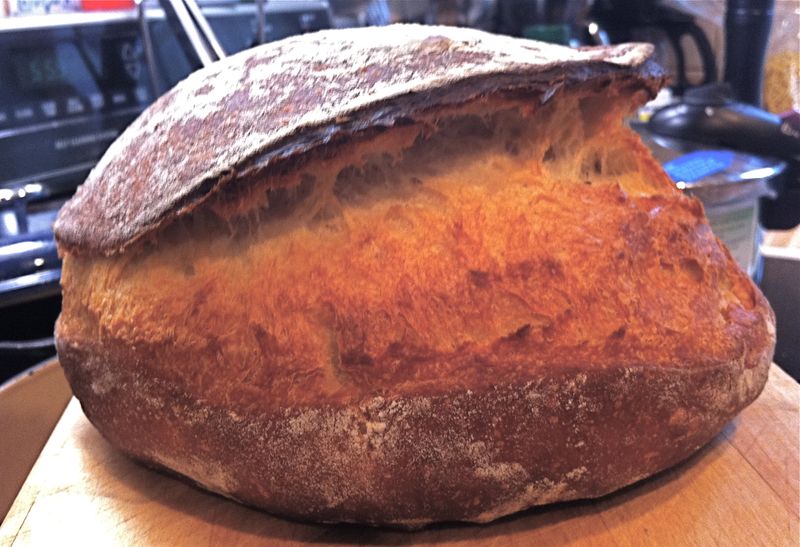 The loaf I baked was something modeled after a bread from Bouley Bakery from my time working there with the baker I remember just as "Marc." Cut around the circumference, it had a mushroom cap sort of look and a generic name "Italian bread." It was a straight up hybrid dough with some malt, and olive oil. It's a loaf good enough for wiping up sauce or with a bit of salsicce and formaggio!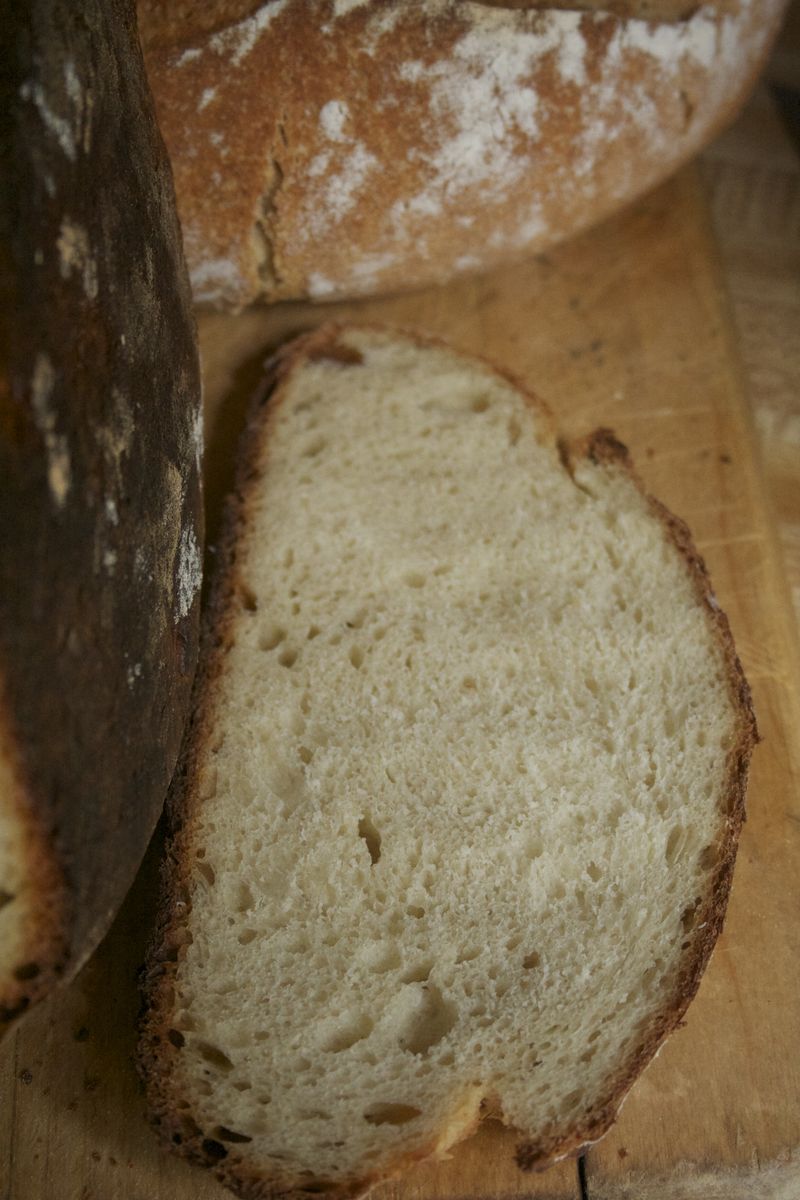 Adjusting to use a protein rich spelt with a slight adaption of Luc Martin's spelt sourdough spelt (he uses white spelt exclusively with a yogurt spawned levain) I mixed white wheat and some white spelt in the levain build, then half whole grain and white for a more rustic and healthy version of the high rising levain!