When I got these rye chops at Eataly, I forgot them. Getting an itch to bake, they miraculously showed up in the cupboard. Great find. My friend Nils had a formula worth trying, something we shared on our first aquaintance and meeting on Dan Lepards forum, Schinkenbrot.
It's a bread from the Westphalian region where Nils resides in Aachen, not far from Luxembourg. Regretably rye is still not as appreciated here. It's been my dream to bring it up to where wheat breads are in the market here.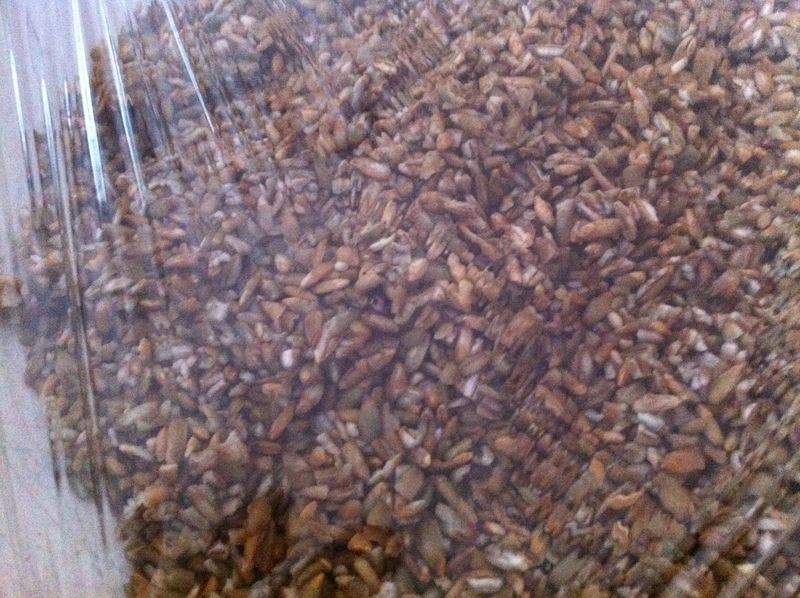 Nil's first translated a formula I had from a German baking book. 
Failing my first attempt at a loaf, I found one of Nils' adaption. All was looking really good, as initially I even got some rise before sending it to the oven. Nils has suggested leaving out some of the water, but in anticipation, I failed to read that, and the loaf being pretty wet, went to a loaf pan. It's a mistake.
I didn't prep this pan with oil or even rye. In the end, the loaf refused to budge from the pan and split horribly in two. But I could see from inside the crumb would of been a nice earthy aroma and crumb surely would of set. I'll be back!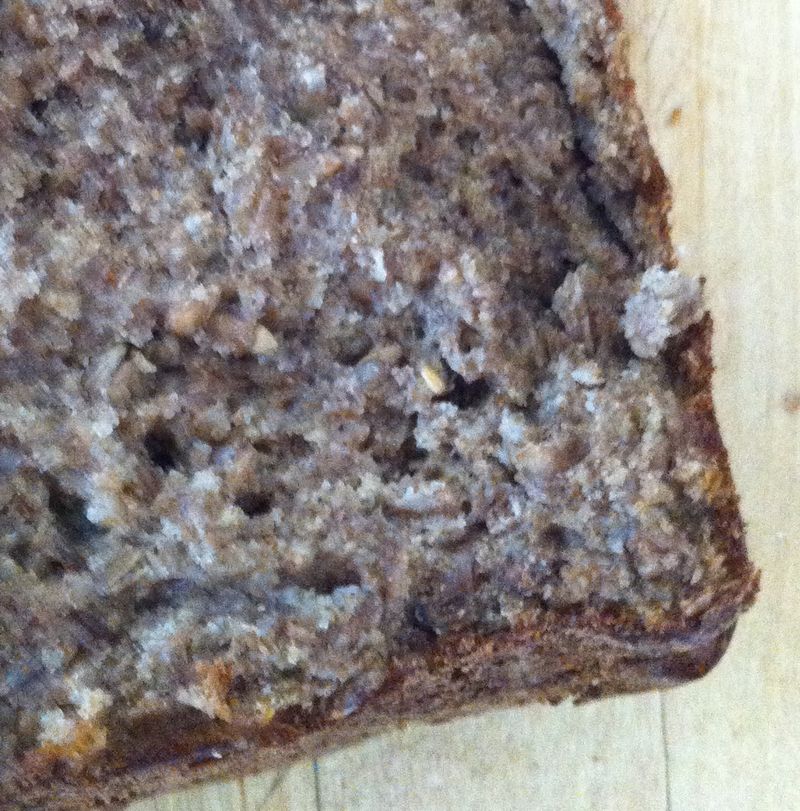 No worries, this sad loaf is going to compost!