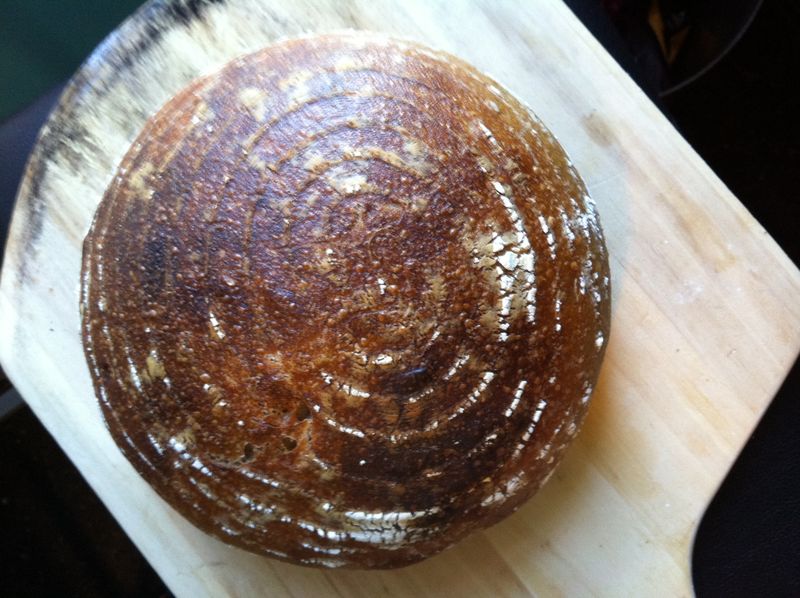 If you haven't heard of Gabriele Bonci, investigate! He's the guru of Roman style pizza, as well as a bread baker. He truly knows dough. Hes' something of a star on Italian daytime TV, with a segment doing all sorts of different things with dough. While imposing in stature, but delicate with dough, his hands express themselves poetically, manipulating the dough with accent and panache.
Since my mind (or hands) haven't yet quite captured his pizza style yet, I'd venture in making a Pane Casareccio, or home style bread. My only adaption was with 100 percent levain, and also discarding commercial yeast. Take a look at the video here. As the maestro says, "Pane (bread) saves lives." So true.
While preparing this early in the morning, I had to go out to shop for what I thought would only be an hour or two, sufficient time for a bulk proof. Not so lucky. It was more like 3.5 hours when I got back. So I knocked back the dough, shaped and retarded it overnight in the fridge.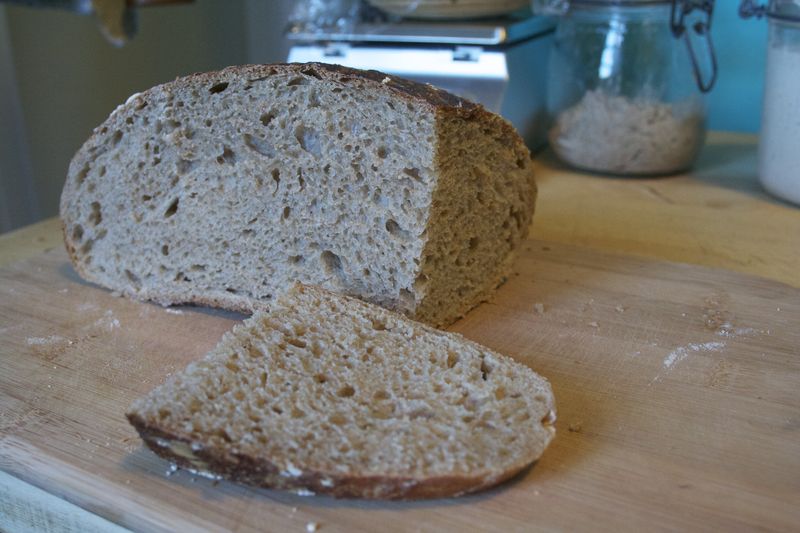 Next morning, straight into the oven it went even with some trepidation, I decided to leave it without a slash of my lame, giving a rustic look, instead I got a shiny round and brown thing….. Crumb, sensational, even though a bread friend commented about crumbs, " you male hole obsessed bakers should judge a bread by taste and mouth feel rather than just big holes!" Well, taste was amazing, sweet and just a slight acidity, this is a keeper and just worth smearing or layering with good things!