Agustín Oliet (or Gusete) is a man who loves his bread – or "pan" as they call it on the Spanish baking board where he posts, Madrid tiene Miga. His post was on a bread called "pan imposible." I found it intriguing and decided to give it a try. 
Using a Google translation and my own bastardized Spanish, I realized it's actually close to Jeffrey Hamelman's Norwich sourdough. Augustin is simply expressing the pleasure of making bread the old fashioned way, with sourdough, and that it isn't impossible to make delicious bread, simply and with age old techniques.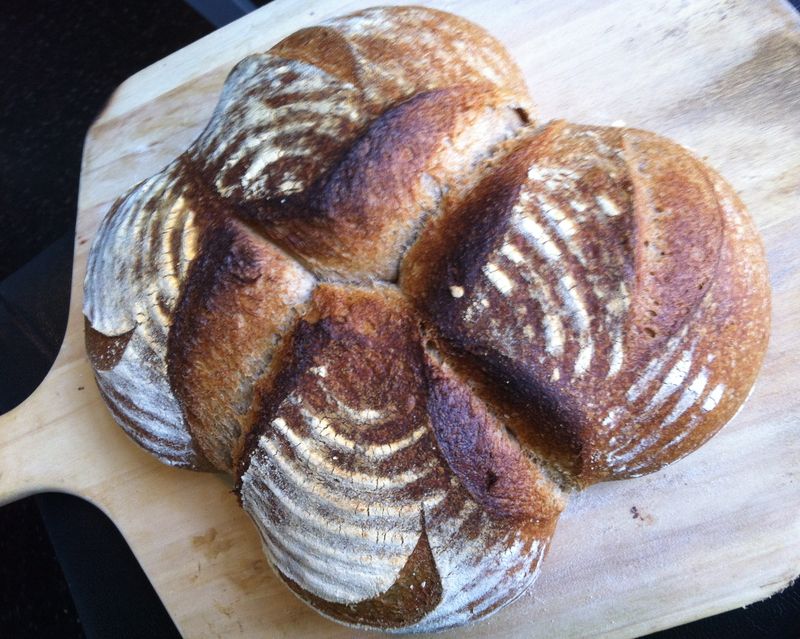 I had good luck using my latest flours, made from grain locally grown in upstate and purchased through Farmer ground flour. But that's another post. Anyway, thanks Augustin for leading me to a good bake.