December means it is Panettone time, but I always think of Dresdener Stollen as the meatier Holiday bread, studded with more then just silky air and perfume. It's a sugar coated log of nuts, raisins and whimsy. In actuality, it could be filled with virtually anything you want; exotic dried mangoes, figs, or in my case recently, dried cranberries.
Once baked, this lightly sweetened eggless dough is enrobed in butter. That's followed with a roll in granulated sugar and, second, in a coating of powdered sugar. The end result is a snowy mountain of a bread that could lead me to devour it in one seating, even though my doctor has warned me of my good and bad carbs. Bah, humbug!
Rather then trying to find supermarket candied orange, I was inspired to make some at home.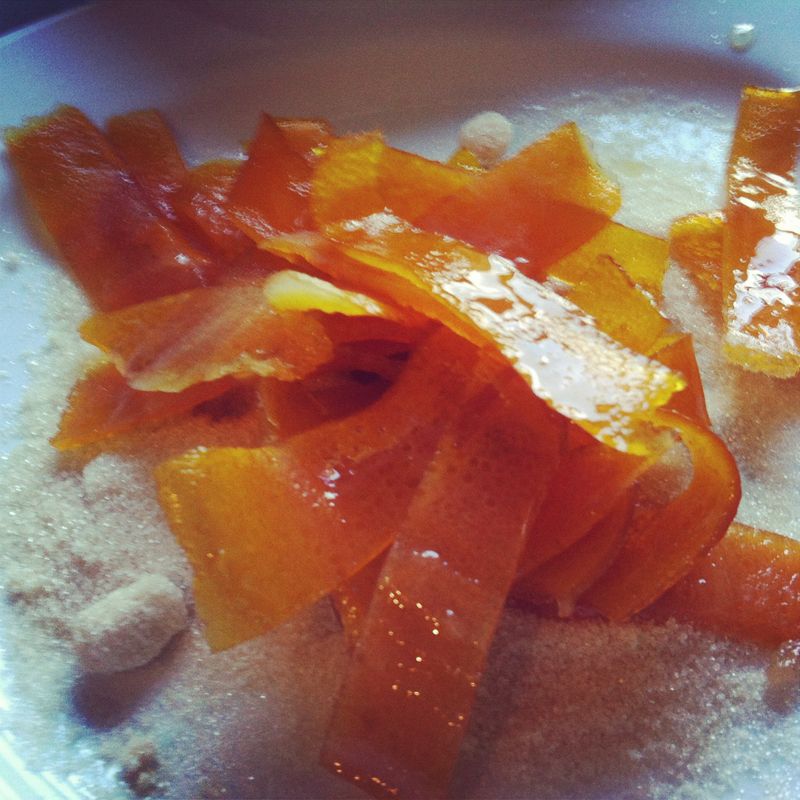 No matter the amount of work to make this classic Christmas sweet bread, it's all worth the amazing textures in the end.
This dough recipe comes from Dieter Schorner. It's something I have tried to replicate year after year. This time I had success, helped by introducing a bit of levain, and cutting back on commercial yeast. Note that the total yeast is about 5 grams, as opposed to the 35 grams originally in the recipe.