For a while now I've been trying to make a decent seeded bread, something close to a "vollkornbrot." Checking on fellow blogger/author and baker Martin Johanssen's new site, he had a formula that seemed so simple with its barley and seeds.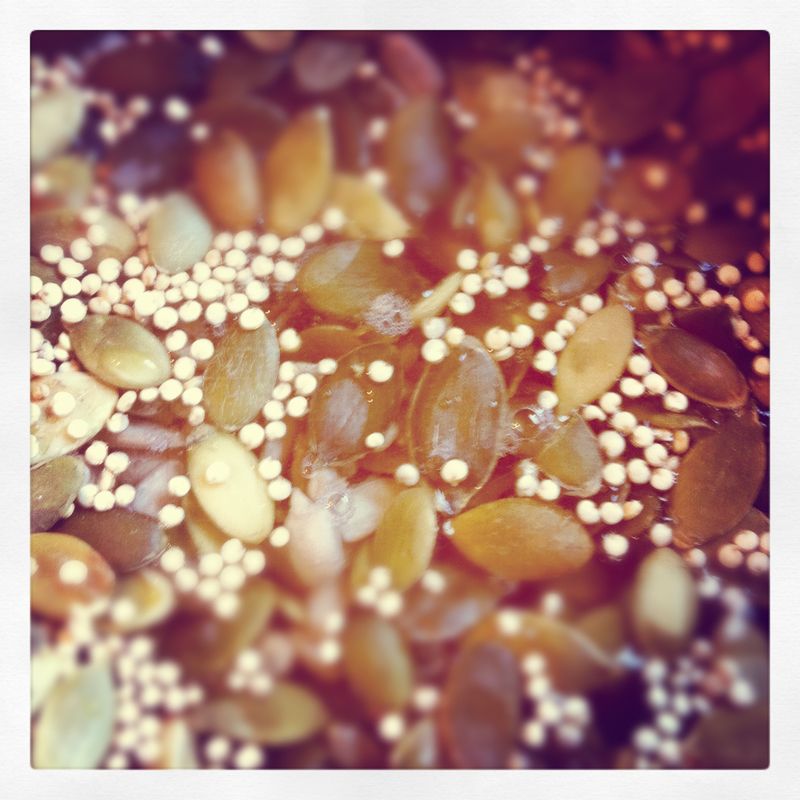 Where usually you use hot or warm water on the proofer's seed mix, he found that once mixed, the seeds turned into mush and were almost indescernible when sliced. So Martin used cold water to soak his seeds, a familiar melange of sunflower, pumpkin, flax and  barley. When sliced, the seeds transformed into  a mosaic of a crumb.
The loaf is bound by a mix of rye, wheat, some bread syrup, (sugar beet syrup I purchased from Schaller Weber). Lacking flax, I added in quinoa to replace it. Let me say it's the best bread I've had in awhile. I still don't know if that goodness lies in the seeds or Martin's approach of overnight dought retarding, a method different than the usual quick-proofed variety of rye breads common in German baking tradition. The flavor is rich, sweet with a nutty chewiness of the darkened loaf, definitley a keeper!