Cidre, or cider, is a refreshing apple beverage with a bit of alcohol. It's been a favorite of mine since I was introduced by my brother when I was a wee lad. Sundays we'd sometimes enjoy a lobster brunch, drenched with butter and quenched with, what else, cider!
On a recent outing to the supermarket, I found a bottle of Cherry Tree cider, produced by Original Sin. Black and sitting in the craft-beer section of the market, it comes in non-descript bottles but has a highly describable impact. Refreshing, delicious, satisfying. I have heard of Belgian kriek, the Belgian ale that's cherry flavored, and generally I detest flavored drinks, but my curiosity prevailed. Fast forward – a long 13 hour day, a cold bottle of cherry cider in the fridge, and some liver pate, ok….pop!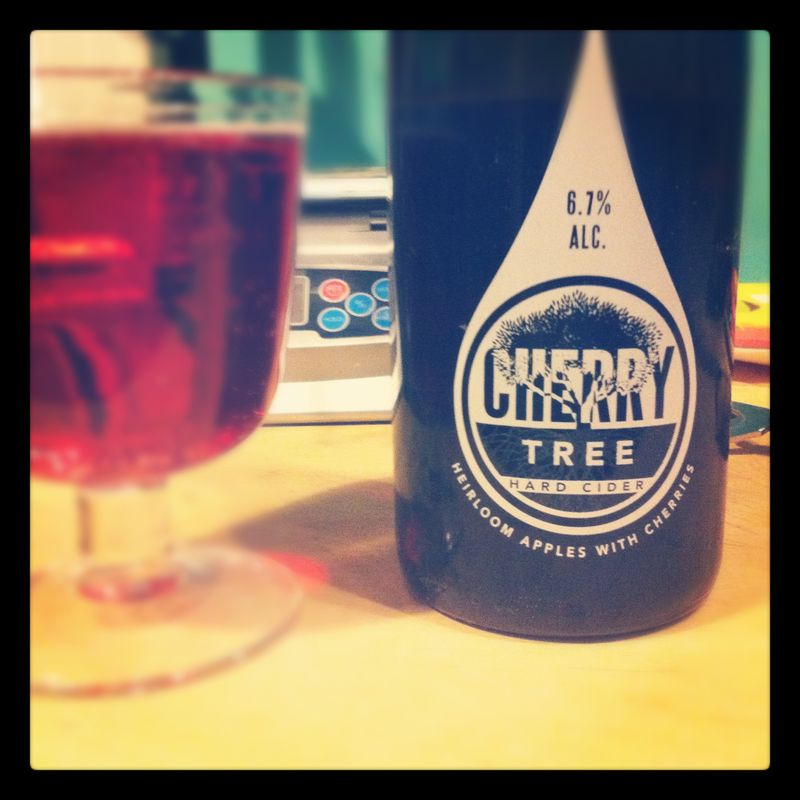 It's almost a shade of rose, with a bouquet that's not overly dry and not coyingly sweet, well balanced. It reminds me of Norman cidre more then most of the other ciders I've had on the market that usually are either too sweet or extremely dry and with out complexity.
Oh, and it went great with liver pate and German mustard!