Bread is a silent sirenity, especially late baking in dimmly lit kitchen. I spent such an evening recently, baking a loaf, the formula of which I'd found on the Facebook page of Antonio Cepas Alonso, a baker from Toledo, Spain.
I had spent a full day at work in the kitchen, then come home to bake. After mixing the dough and waiting for the bulk ferment, I lay down, but fought the urge to sleep. I wanted to finish the bread and take it to my mother's house the next morning. My eye's felt like lead, but after starting to doze off, I forced myself back to the kitchen. The evening was cool, and I wondered about the chance of an overnight final proof. But then I decided to retard it in the fridge for at least five hours, as it was just midnight when I laid the dough into the banneton.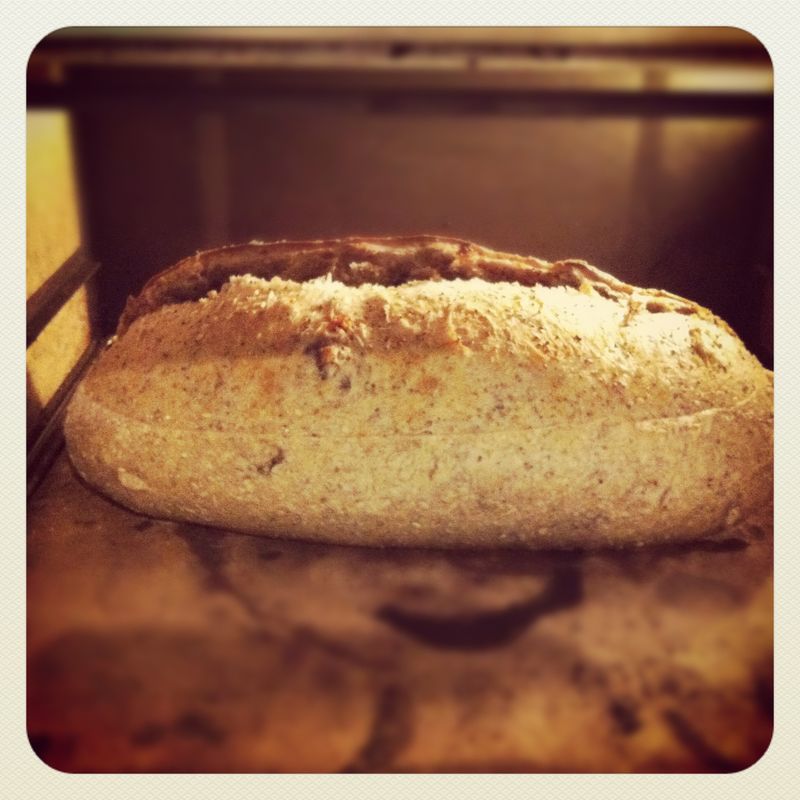 In the end, it all worked out. This bread is fabulous, having a moist crumb that's got a hint of honey. According to Antonio, who I managed to chat with after baking the bread, he uses the honey "to caramelize the crust in a more reduced cooking time." Antonio added that he uses "add's a small dose of honey every so often when refreshing the sourdough to stimulate some activity."
I hope to visit Toledo to sample his bread and meet the baker. In the meantime, I'll follow his advice and his gracious guidelines to make these breads here.