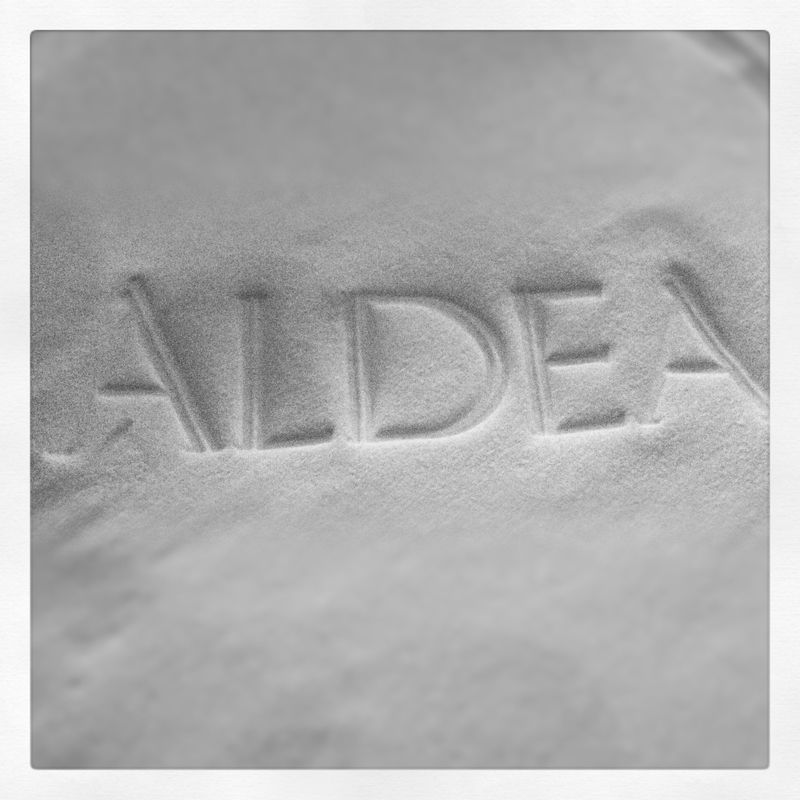 I have been wanting to try eating at the restaurant Aldea ever since reading this article. I was intrigued by the description of both the food and Chef George Mende's quiet concentration,which can be observed by patrons who watch him while sitting at bar seats around the kitchen.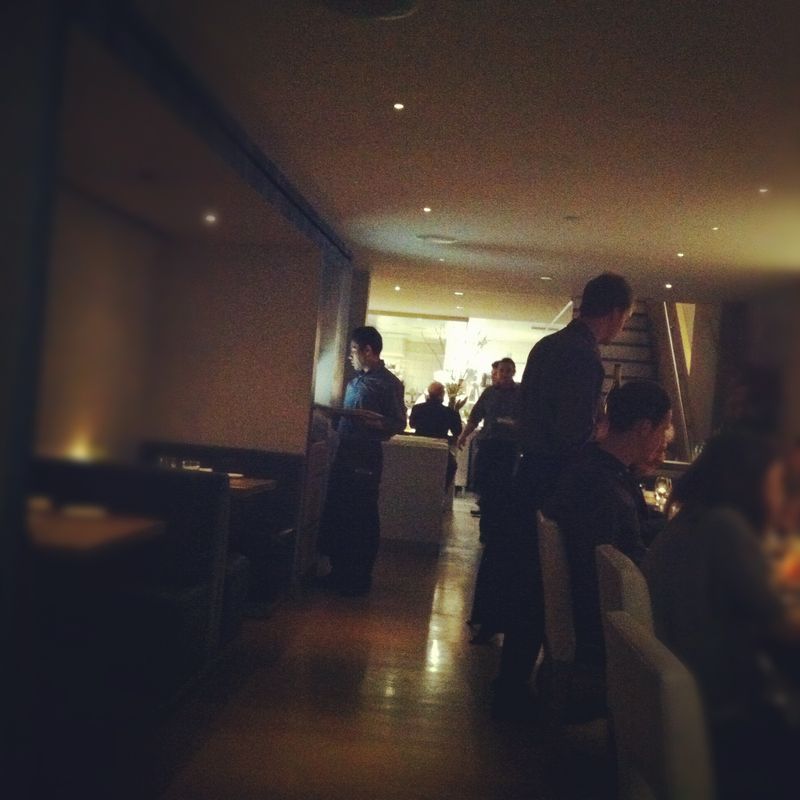 I headed downtown yesterday (St. Patrick's Day), and it seemed less people were venturing for interesting food then a pint of Guinness at local pubs. The dining room seemed less than full upon our arrival, but the momentum picked up as we started in on our first course. Here's a sampling of what we enjoyed.
Marinated Spanish mackeral with crisp burdock root and yuzu-soy vinaigrette.
Suckling Pig Pickled Kohlrabi, baby leeks, crushed potatoes.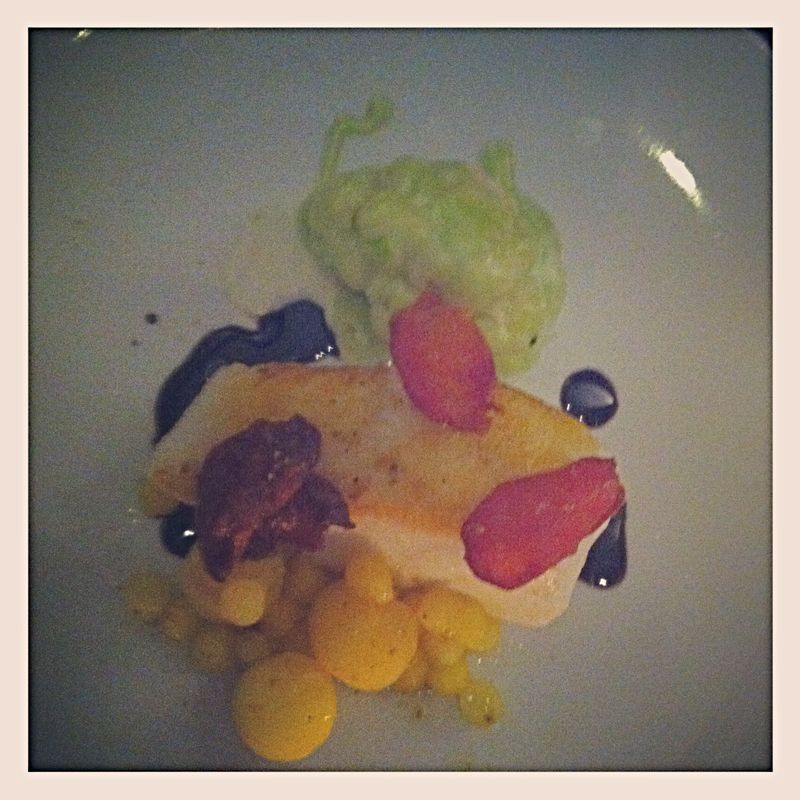 Sea Salted Chatam Cod herb glazed caluliflour, with curried mango, and black olive.
The staff were helpful in explaining dishes and suggesting wines. And Chef Mendes gave us the treat of coming over to say hello. His menu is a nod to the Spanish and Portuguese Iberian Penninsula, but the food isn't anchored in one place. He touches a range of influences and flavors, introduced from the various kitchens the chef has visited.
The restaurant has a sleek and dimly lit dining room, with the light and action coming from the directon of the kitchen. The food can seem modern, but the flavors are deep and delicious. Even the simplest dessert of "Sonohos," a Portugese doughnut with three sauces, feels homey and comforting, familiar yet airy and new.
"Sonhos" (Dreams)
There are a lot  dishes I'd wanted to taste on this interesting menu, which means I'll be back to visit.