Hemp - that super nutritional full of amino acid seed is making large strides into your supermarket shelves. I've been sprinkling it on my yogurt, and now I decided to bake with it, incorporating the seed into my loaves. While  making a German style Mischbrot with rye, I decided to use hemp in seed form but also make a paste like Dan Lepard did in his walnut and raisin formula I'd seen here. I figured the buzz and grind of the seeds turned into unctious paste…well, you know, full of flavor.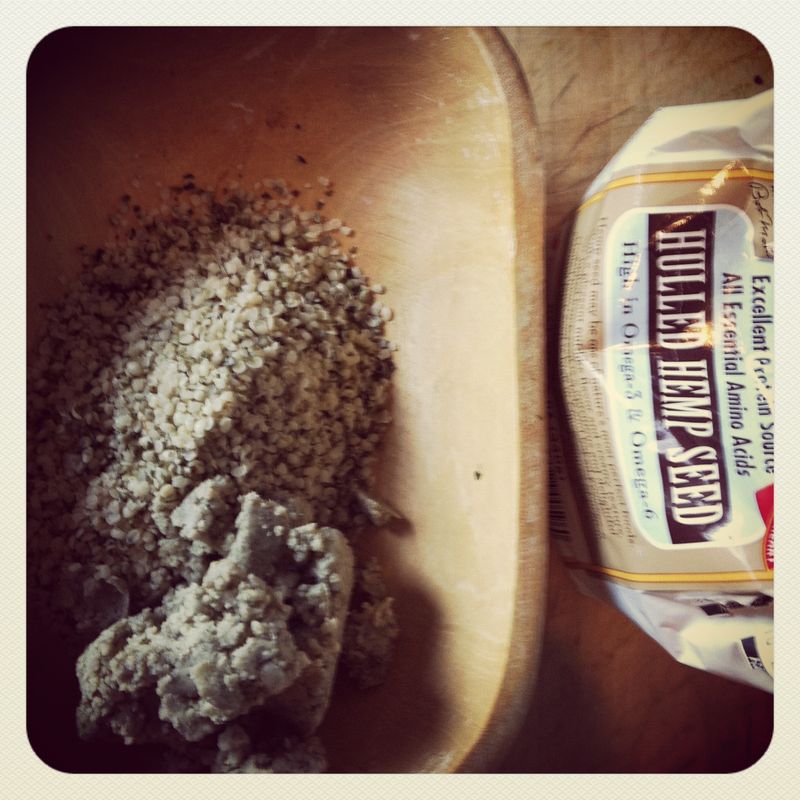 I'm still tweaking this dough, as I had to leave it retarded in my fridge for a dinner, which for rye heavy breads can be a killer. The taste and feel of the bread is still quite good, and I suppose there might be a change in the overall hydration next time as well, still testing!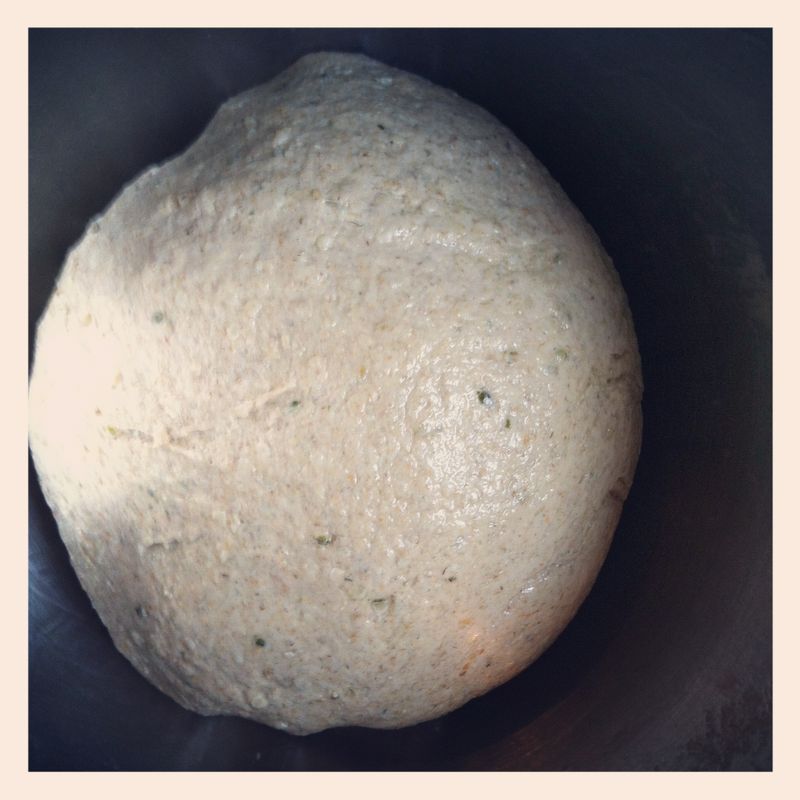 I mixed this dough, using minimal turns, in a Kitchen Aid. Initially the dough felt very wet, but while bulk fermenting about an hour, it seemed to firm up. Note, my baker friend, Mike Avery, told me American rye is thirsty. I really loved the flavor of the ground hemp; it's akin to tahini or peanut butter.
Rather then slashing the loaf with a razor, I docked it, giving it a more rustic character when the edges split.
The crumb is tight, the feel is soft and silky (I assume from the use of hemp), but maybe using white whole wheat flour in place of bread flour would have given a bit more strength to the dough.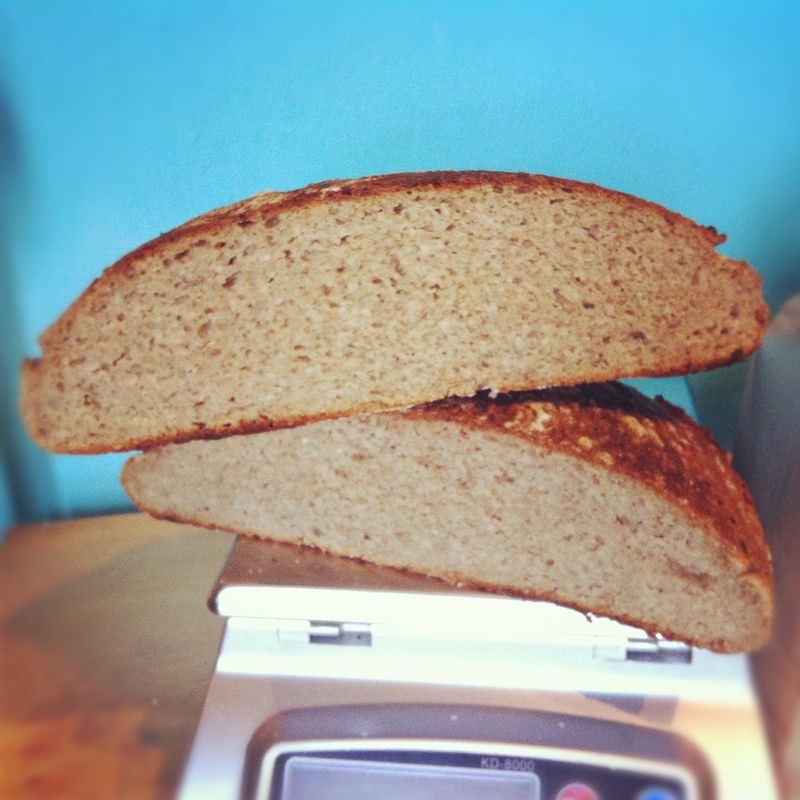 I sent a query to Dan Lepard about the dough's slow fermenting process during proofing. He wrote back, telling me that the reaction of hemp could be like spices in breads that inhibt the rise.
Here's the basic numbers
Hemp 20% (Half ground, the rest seeds)
Wheat 30%
Rye     50%
Water  70%
Sauer   20%
Salt       2%
Yeast     1% (optional)