Double Hydration. It's a subject I chatted about with baker Eli Colvin of Model Bakery in Napa California, whom I met on Facebook recently. Eli frequently describes his  doughs as having varying hydrations; from high 80s to even 100 percent, and not to mention whole grains, with long autolyse as part of the equation.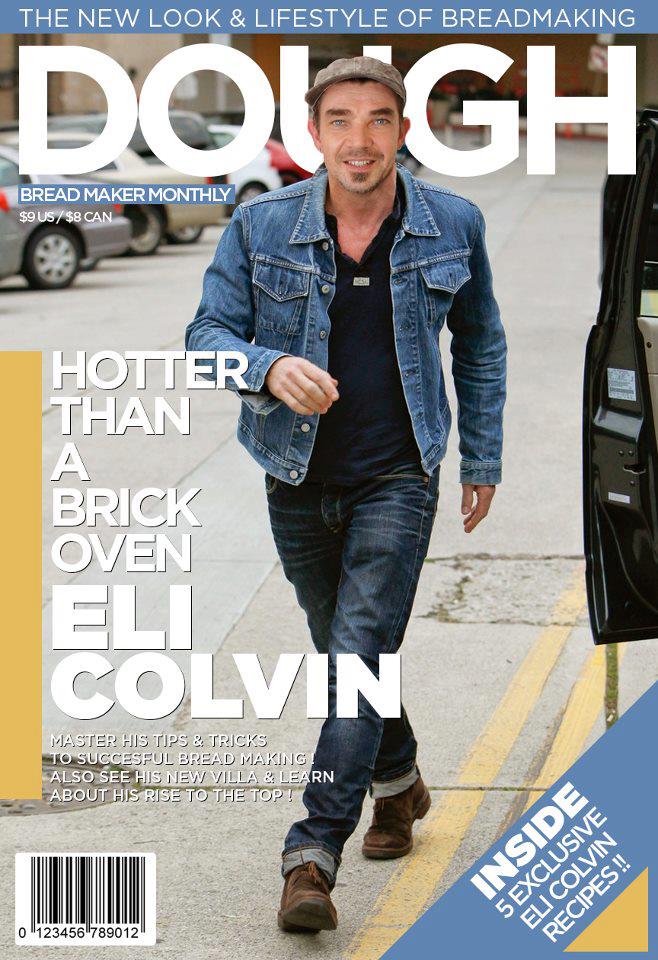 I'm in awe. I'm also curious as to see if I can replicate Eli's wonderful looking specimens that he's posted online a test of skill and luck. My curiousity peeked after a first attempt at a whole grain baguette he had posted , with a 16 hour autolyse and something like 80 percent hydration.
In truth, I didn't follow every step of Eli's detailed instruction (blame it on time restraints) but the results still turned out to be a moist and delicious bread.
Whole grain flour baguette with spelt poolish and wheat levain at eighty percent hydration: my attempt!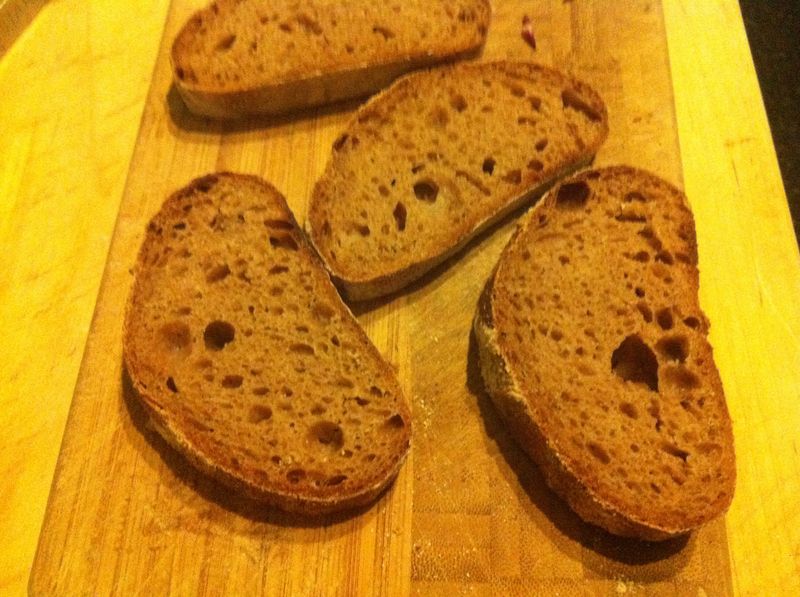 On hydration- Eli say's:
"The whole process isn't easy but well worth it. I mix my
whole grain at 100% hydration using a different method. I've been mixing wet
doughs for so long anything less than eighty-eight percent feels dry. Keep in mind flour in the States is pretty bad these days taking a lot more water over the last few years. Ninety-two percent feels like eighty-five percent ten years ago. Hope this helps and makes sense. I have tired
baker delirium at the moment."
Here is what I got with this bread. Even after my recent lessons in the skill of bassinage, doppio impasto,what we call double hydration in English.
65% white wheat            163
30% t85                          
76
55% rye                          
12
28% levain                     
70
2%  salt                           
5
92% h20                         
232
252%
total flour
My former bread instructor, David Norman now baker in Austin's Easy Tiger, had left me some answers as well on a comment on my post; which imparts a lesson on development and hydration regarding double hydration which is a great piece of information to jot down!

"Think of
it the same as holding out the fat in a brioche dough. The flour will
have an optimum hydration for good gluten development and trying to put a
lot more water in the dough from the beginning will hinder that
development and require a much longer mixing time. But if you hold out
the extra water until after you have fully developed the gluten, you can
add it in. It then becomes suspended in the gluten structure, much the
same way the fat is, rather than being absorbed by the proteins. This is
what gives the very open structure to a ciabatta."
            "Develop it
well with the water you used, then add more water, a little at a time
on slow speed. It should mix in. Then mix at high speed until you have a
cohesive dough again. Think the whole time about a brioche dough and
the changes it goes through as you add the butter into the well
developed dough."
Wisdom imparted in words-Eli Colvin
 I always break my thermometers so I stopped using them. I
don't use timers unless I need somebody to do something for me after I
leave. I trust my instincts. And I try different things just to see what
happens. I respect and admire all bakers but I do my own thing. And
that's how it should be. I'm in competition with myself. I stay unsatisfied with my bread so I keep trying to outdo myself every day.
I'm at the point that I should pass on anything I know to whoever wants
to ask. Theirs no secrets just learning from mistakes. And I've made em
all and probably invented a few new ones. I could go on and on but you
get the idea. It's a soul thing.