Visiting Southern California's Chef Anahita Naderi, who runs Ketrioc Cafe in Orange County, she brought me on a late night Iranian-supermarket crawl. What a delicious treat, from wonderful spices and fresh pistachios to the most amazing display of bread baking, which took place next to the cash registers.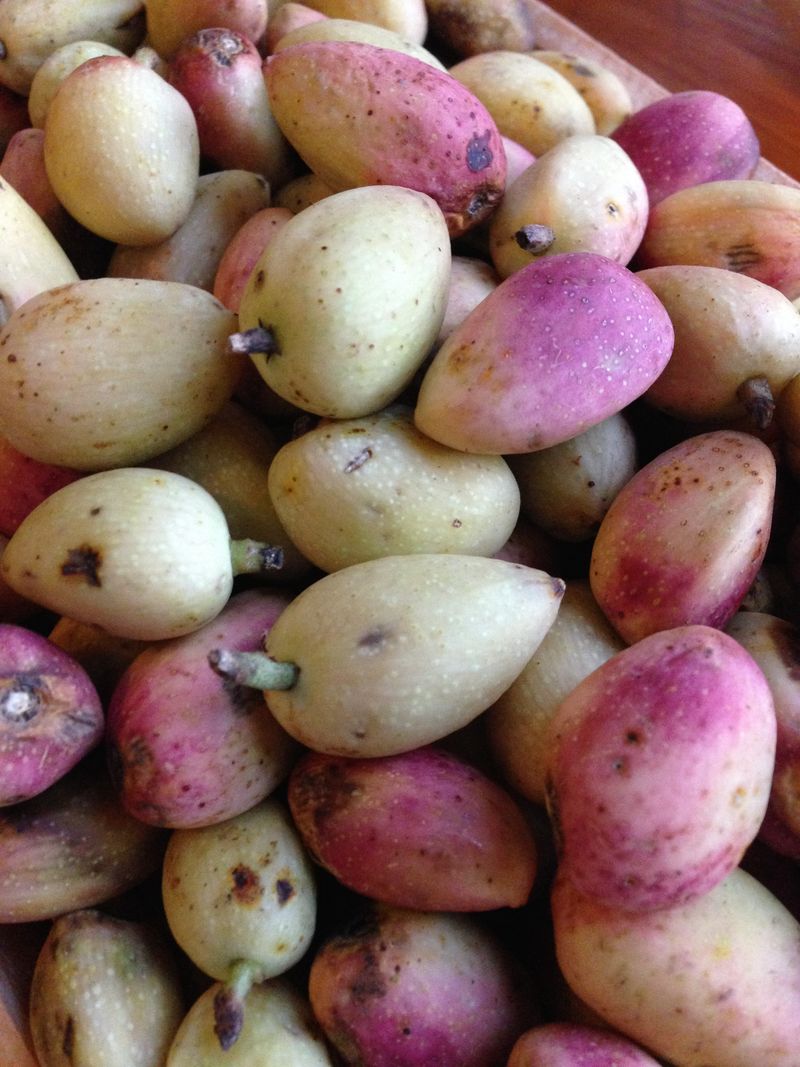 Below is a shot of two bakers stretching wet dough, feeding it horizontally to make Iranian sangak. With rotating loafs baking before our eyes, customers lined up for stacks of speckled bread wrapped in brown paper. It was a sight and scent that stayed with me for the next few days. 
Returning home to New York City, I decided to see what I could replicate in this Middle Eastern Bread. Ultimatley I used formula from my files for Barbari, a Naan-like bread that is a bit like Turkish Ramadan breads in Turkey.