I met Egoitz Fernandez (Fagus) at the pop up started by Dan Lepard and Iban Yarra in Donostia (San Sebastian) Spain. My first memory of this handsome Basque was of someone very quiet and intently focused on tending the oven, totally attentive to the craft. Since then we have kept in contact on Facebook, chatting periodically about breads and baking. Along the way he has helped me improve my abilities to recreate the "Extreme" loaf," signature of The Loaf In a Box. It's nice to be able to interview Egoitz on Stir the Pots, bringing back memories of the two days I spent with him in the  autolyse of summer days in San Sebastian.

 ©DanLepard photo
     How did you become a baker
I did my first attempts in bread about almost 5 years ago. I have always been curious about those (outwardly) simple things that surrounded me. By 2011 a number of changes in my life lead me to embrace new and creative proyects (home brewing, cheese making, etc.). One of those new constructive things was bread. My Grandmother used to bake bread at home in an old wood-fired oven and she taught me the basics to start in fermentation.
      Where do you work?
Nowadays I´m working in The Loaf Bakery, a small artisan bakery sited in Donostia- San Sebastian.
 What is bread for you, philosophically speaking?
For me bread, along with cooking (and almost every kind of fermentation) is one of those things that makes us a really peculiar animal. Human beings have been fermenting cereals for 6000 years ago. When I bake bread, I feel like I'm learning something new, something wild from a bond between the soil and humans. Baking bread is a gesture of repeating the same movements of those who came before and still nurture your neighbors.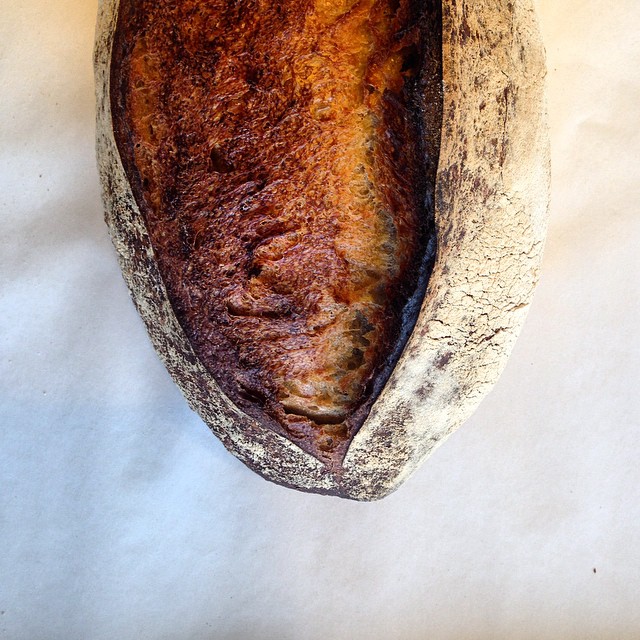 Describe what breads you make.
We make both yeasted and sourdough breads, always with organic flours. Most of them are stone milled. Currently we are making 9 to 10 types of bread every day, fermented with three different sourdoughs. We like to use long bulk rise, as well as high extraction flour, to make them more flavorful and aromatic.
     What's your favorite bread?
 I like almost every (good) bread, specially I love those with rye or corn flour.
Who are your mentors or bread gods?
 Dan Lepard and Iban Yarza. They were my very first mentors. Chad Robertson has been inspiring, along with lots of "anonymous" bakers from central and northern Europe.
What or how should bread be eaten?
 With your loved ones.
 How do you define well-made bread?
Balance. A well-balanced acidity and dark browned crust are, for me, the key to achieve the nutty and delicious cereal flavor that remains when the bread is gone. This aftertaste is what makes you want more. This is the real sign of a good bread, whatever is the flour of its is done.
What do you do when you're not baking?
Fermenting and cooking everything I can. Also yoga. And when I can, climbing.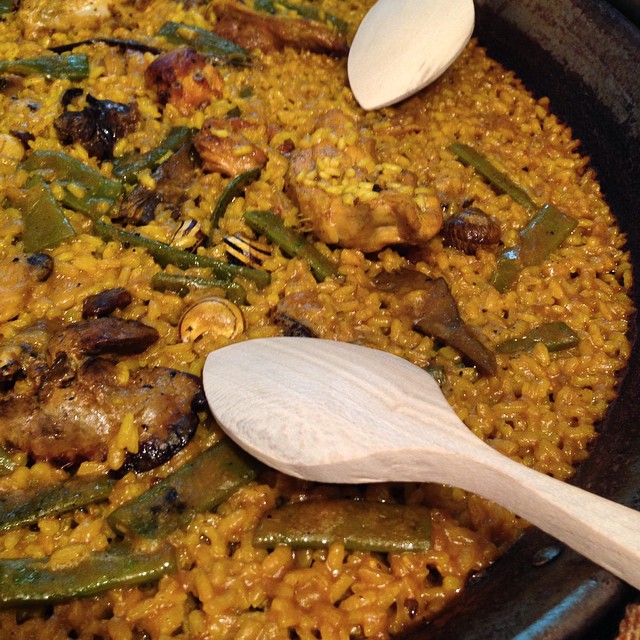 Do you want to open your own bakery?
I've always thought about that. But before that day arrives (if someday it arrives), I want to continue learning as much as I can from every baker who is aiming to share.
What was it like working in a pop up bakery in Donostia?
Working in The Loaf-in a Box was my first experience as an apprentice baker. I have a very good memories from these summer; sharing knowledge and passion, not just with Dan Lepard and Iban Yarza but with every person who spends time shaping, fermenting and baking with us. I remember those days like a big fermenting pot full of good people, excellent bakers and lots of fun. It was the beginning of relationships with lots of bread nerds (like me) who are from the bread world and make this "little" community alive.
What is a typical Basque bread?
We don't really have our own bread in Basque Country. There is no place to grow wheat,  or any cereal, except in the southern part of Araba, close to La Rioja. The most representative bread is a flat one called Talos. It's made with corn flour. In the past it was baked in the surface of the wood-fired stoves. It's a bread that is very close to Mexican corn tortillas.