For years, I have ridden my bicycle countless times to and from  Queens to my mother's Connecticut home in southern Fairfield County. The ride usually takes me through Astoria, a multi-ethnic neighborhood rich with food markets and restaurants.
One of my stops after a long ride is, you could say, a canoli pick me up. My specific destination is someplace I divulge with hesitance. Gian Piero. Okay, I've let the secret out. The folks behind this place deserve recognition. Their pasticceria makes the classic Italian pastries, cannoli, biscotti, sfogliatelli, etc and the  meanest and most incredible espresso.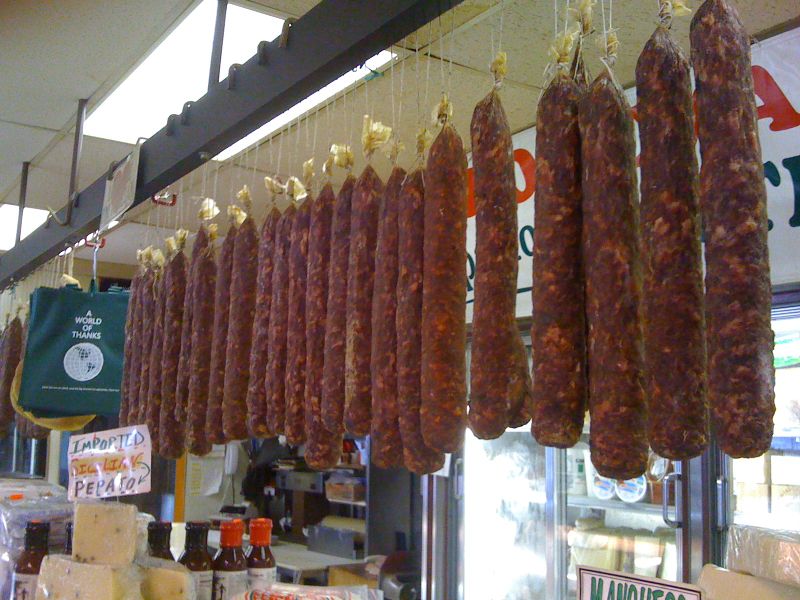 Anyway, last weekend brought me back there, but not with my bike. Rather, my wife and I were driving  to shop at a nearby Costco. After she heard my description of their coffee and desserts, she suggested we make a stop. As we sipped a macchiato (and after we bought a box of cannoli's for my sister in-law) I noticed a sign on a store front window across the street, "Salumeria Sorriso's." Costcos would have to wait, because I had to check it out. I wasn't disappointed. It was a delight, filled with dried,hanging Sopressate, various Italian cheese behind the counter, all sorts of sundries and specialties, from olives, anchovies, capers, oils and vinegar. Buonissimo, food orgasm!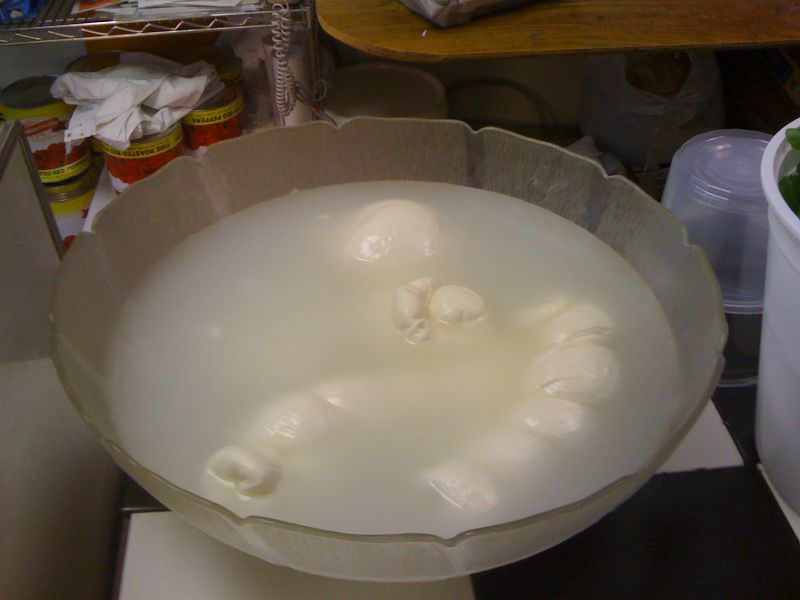 Since I have been on a roll making pizza of late I couldn't think of a better thing then some fresh mozzarella cheese, some 00 flour, this place had it all, and why not some homemade fresh percatelli?
Frank, the helpful owner, made suggestions for the fresh pasta. When I asked about making my own mozzarella, he gave me some fresh curd. We couldn't resist the  homemade sopressate, with just a slice to sample of the fennel and orange perfumed sausage. And it goes on and on, from good to better and all in the old world charm of a neighborhood family store with value and homemade feel without having to go to another borough.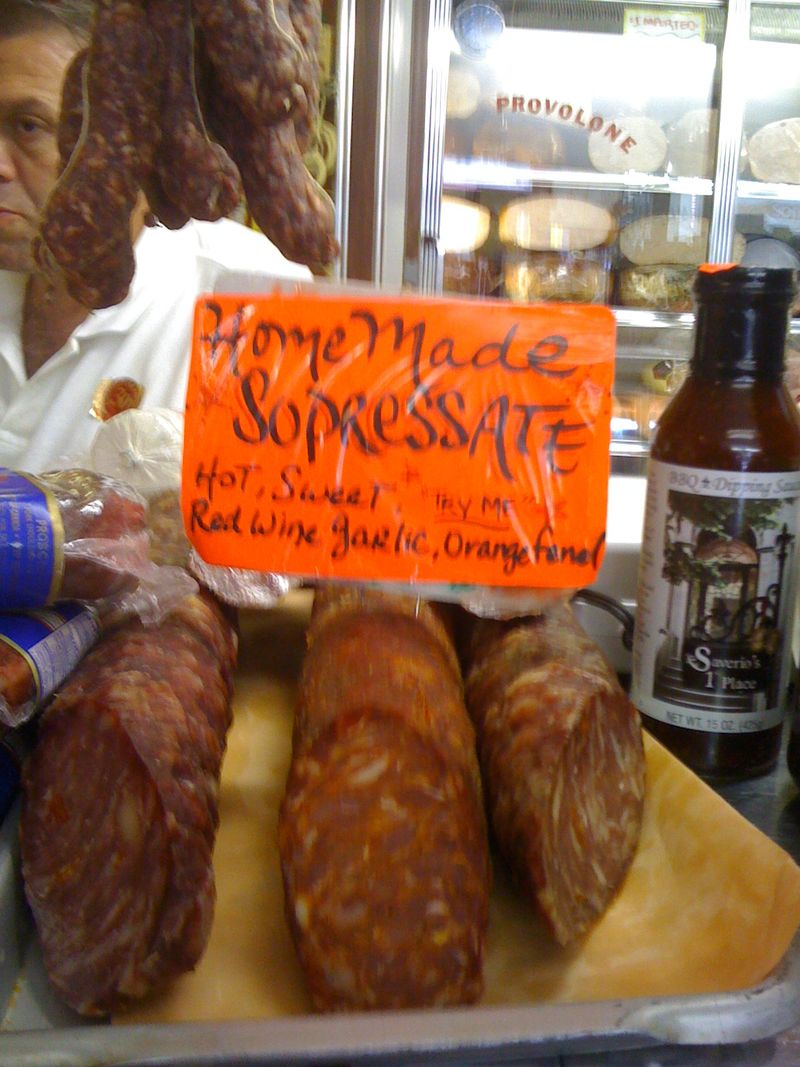 Sorriso's 44-16 30 AVE.Astoria, NY 11103