My jets haven't cooled from my west coast bread workshop followed by a brief one day layover in NYC and then?
Abracadabra, alakazaam! I am in Istanbuuuuuuuuuuuuul! Back in Istanbul with Dilara!
It's been a few days now (make that a week) since I arrived in Istanbul. Time (bad pun asides) really does fly. Fast paced and whirling like a dervish, I've returned to see what's cooking in m friend Dilara's kitchen. As on my last visit, I am trying to wow her. Not easy, as she seems to inspire every cook or chef within her orbit to make her dizzy with their particular, unique culinary skills. Am I up to the task? Or can I just kick back and just enjoy my return, getting to see my Istanbul-based kitchen friends? 
Dilara has already taken me to tour the local food scene. Among the destinations, a market called Yalova. Just outside of Istanbul, it's on the Anatolian side, it's a farmers market with fresh, locally grown products; huge figs, delicious tomatoes, purslane. Dilara tasting everything tells me to pick what I want to use.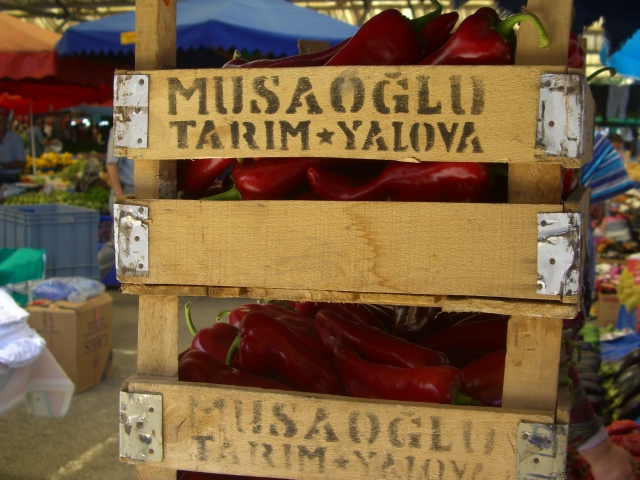 Back in the kitchen, a constant parade of friends and colleagues come to visit Dilara. She is the muse, the Svengali of the Istanbul food scene that draws interesting characters from all sides of the world to cook for her.
As I get myself re-acclimated with Dilara's kitchen,she keeps me on my toes. She wants me to make a certain tart. She wants it to be prepared with certain ingredients. She wants me to… (honestly?) to make her dizzy. She smiles and closes her eyes. She tells you you're not getting things right. She tells you things are perfect. They're this, they're that. She has you in her orbit. Don't take it personally, whether her responses get you paranoid, pissed off or whatever. She's infectious. All you want is to make her happy.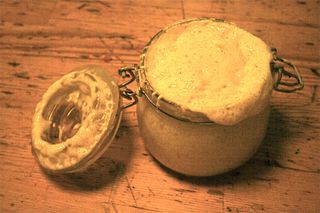 So I make some levain. Then we make some sour pickles and kimchi. Flavors and pots fly. It's a Turkish circus cooking lab, with Dilara sending me to the high wire. Or the roiling seas of the Bosporus in a dinky rowboat. Somehow it navigates on its own, making the difficult seem possible. For those chefs used to a brigade style system, welcome to la différence!
This next week we have a visitor coming to Istanbul, apparently a famous chef. If I am lucky I may get a photo or shake hands with this legendary bad boy of food. But in the meantime I have met and made new friends, and hope to get to the bazaar and see some more of Turkey before I return home!