Yes, I am still here, busy at work. But I'm also ready to enjoy a night of drinks and food with friends. As I did for the impromptu wine and snack party thrown together the other night. You don't want to spend all day cooking for a festive evening, and then find yourself exhausted, or continuing to prep while they're there. Or, at least I don't! Take it from me, you want to enjoy your company, eating and drinking along with the guests. With this in mind, I winged together some easy hor's deuvre for my guests. I had a pate made earlier in the week, no problem, slice garnish with some lettuce, cornichon and mustard, et voila!
Of course a nice loaf of bread or two is nice, with rabbit terrine, so why not a loaf of pain au levain?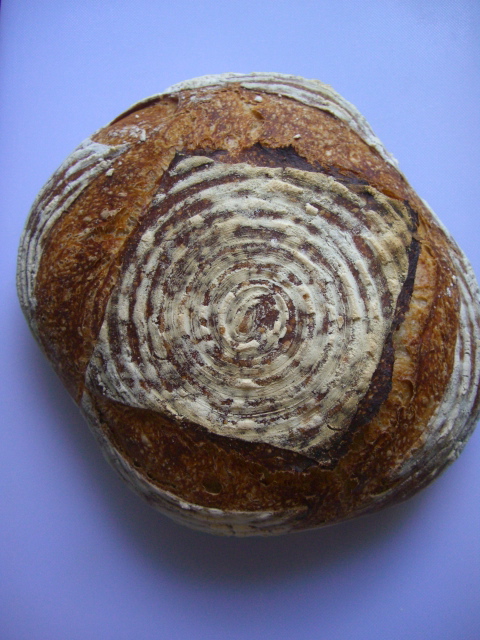 And, if you make the salsa yourself, who would  blame you for cheating with some purchased tortilla chips? I whipped up a Oaxacan style chipotle sauce and a roasted tomatillo and aguacate salsa – one two three!
Then I went for a favorite for parties and bar style eats; Buffalo chicken wings. From a classic I   adapted,I pan fried the wings (avoiding the deep fry) to get some color, tossed them in a Sriracha, Worcestershire and butter sauce, into the oven and baked till golden and yummy, of course with the usual accoutrement of blue cheese and celery sticks! Very old school, but oh, so good!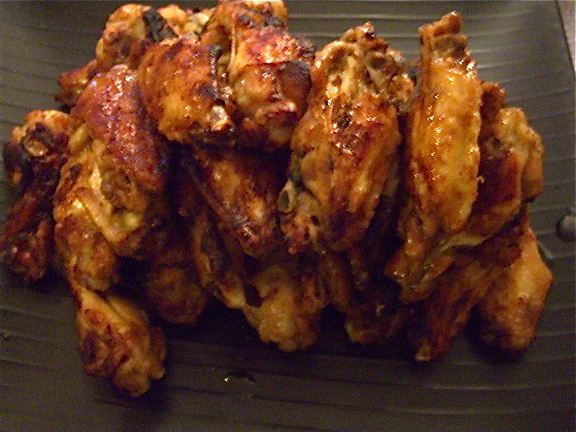 And leftovers are never a bad thing, great for filling up things. For instance, some mini empanadas on the fly! These bad puppies got some braised turkey leg and mushroom filling, big hit!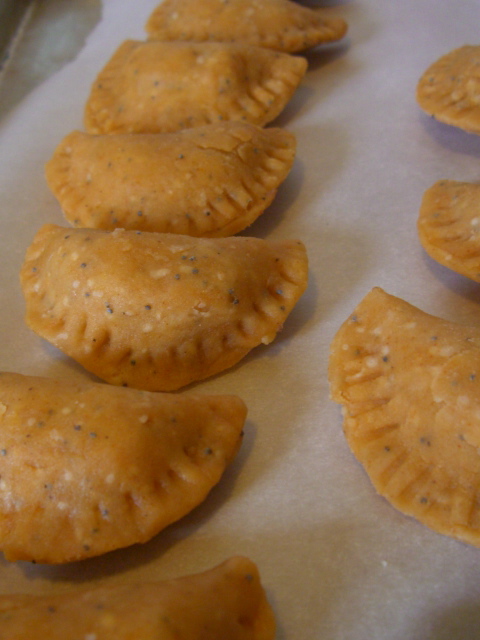 Moral of the story: when entertaining  you don't always have to pull out every stop to dazzle or kick back. Let the wings cook themselves, have a glass of wine, reheat the empanadas, voila! No one cares if your olives or cheese dip are store bought, just a nip tuck or some adorning of olive oil or oregano makes it delicious. And hell, after four or five bottles of wine, you'll be acclaimed as a master chef. Or cool smooth host.