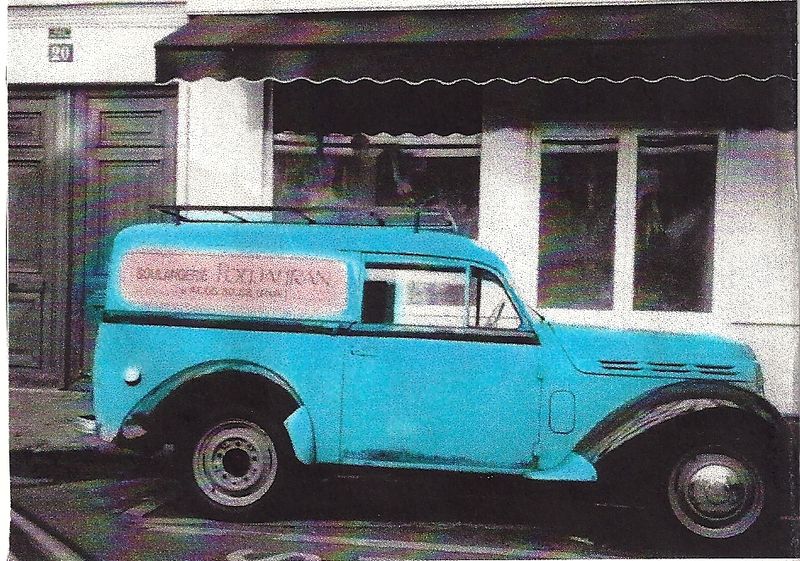 It seems like ages have passed since I first stumbled on to the Rue Nicot, walking into the small boulangerie of no other then Jean-Luc Poujauran. His shop was filled with flaky and crusty favorites. I remember how the baker peeked out of the back of the shop, spying as I gawked at his fine bread and pastry selection. Fast forward and sadly his shop is no longer in business. But I was able to find a recipe purportedly his for a quatre quarts aux chocolat, via the French magazine Marie Claire. While bread baking today, I decided to give this recipe a go. It's quite nice, even embellishing here and there with a bit of teff, similar to Aran's recent efforts. And concerned about fat, I substituted cream with a touch of kefir along with mix of yogurt, the two in equal measure. I finished it, gilding of the lily with a bit of piment of espelette, cinnamon and cocoa nibs for texture. And because they are good!
Quatre Quarts au chocolat d'aprés Jean-Luc Poujauran
Makes two small cakes 3.5×6 inch molds
4 Eggs
189g brown sugar
100g Flour( I substituted a quarter of the flour with teff)
40g Cocoa
120g Butter, soft
60g Heavy cream or yogurt (I used Fage and some Kefir)
I eye balled the spices to about a 1/2 teaspoon and about a tablespoon of cocoa nibs.
Beat the eggs and sugar to ribbon stage.
Sift the dry ingredients and fold gently into the egg sugar mix.
Finally delicately fold in butter and cream.
Fill molds and bake at 350 degrees between 40-50 minutes depending on your stove.