Since I came to America as a kid, I grew to love tuna fish sandwiches. You know the type; a can of tuna mixed with celery, onion, and mayo, then heaped into some fresh sliced bread. It's good "old school" comfort food. But sometimes a fresh and lighter version can be just as comforting.
It's fall now. Sometimes eating tuna salad seems more a summer kind of meal. My brother, who was visiting from Colorado, decided to cook us dinner the other night before he left to head back home. Our starter was a fabulous carpaccio of tuna with kimchi salad. I snapped the picture of it before he finished plating it. Not exactly the tuna on toasted white, but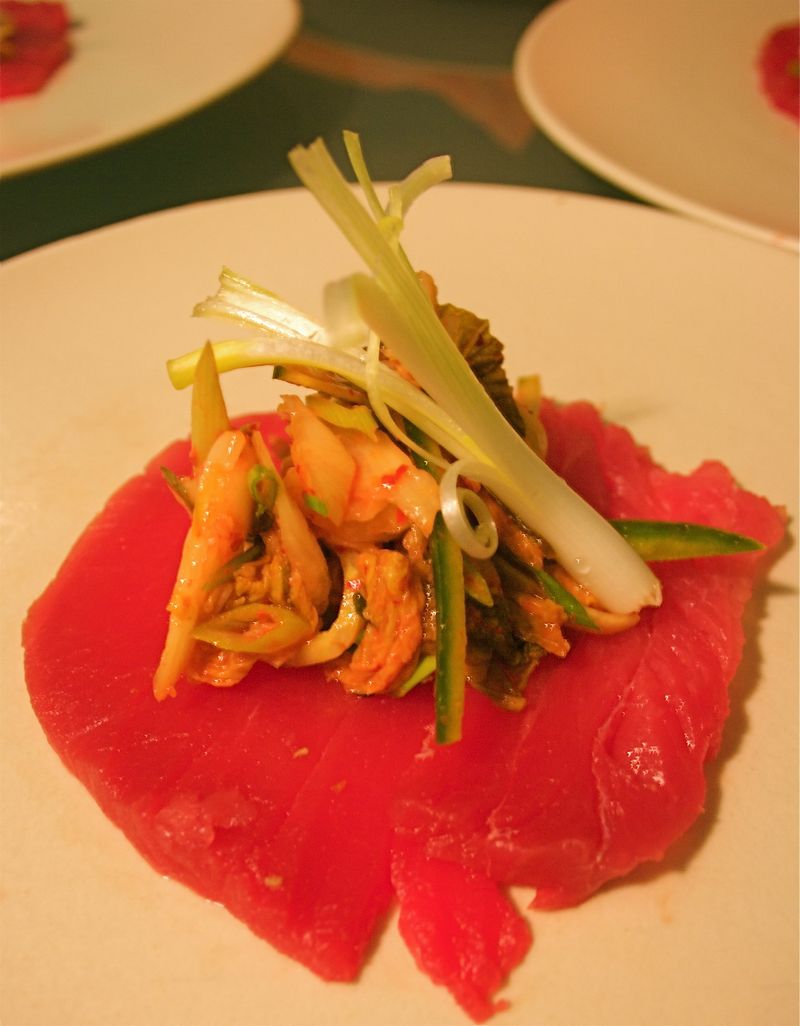 He left me a nice chunk of fish, which he suggested I use for some pain bagnat (the French version of a tuna sandwich). That sounded just right, but I hadn't had any time for bread baking… so I just whipped up a pseudo-Nicoise salad instead, using anything that seemed to fit found in my fridge. With nubs of a toasted baguette, it was… divine. Really. The divinity flourished with a glass of the remaining half of a Channings Daughters Chardonnay my brother left us, as well.