When using it for baking bread, rye flour offers both benefits and constraints. The lack of gluten makes it more challenging then wheat to form, or even find a holey crumb. But the taste and dense crumb are what make it delicious, none the less.
Since my cupboard is full of rye, I have been attempting to use it up. Today I baked a Jewish rye bread of the type I learned to make at FCI, this one featuring caraway seeds. I improvised with the recipe, instead using  brotegewurze (bread spice) along with some kalonji seeds.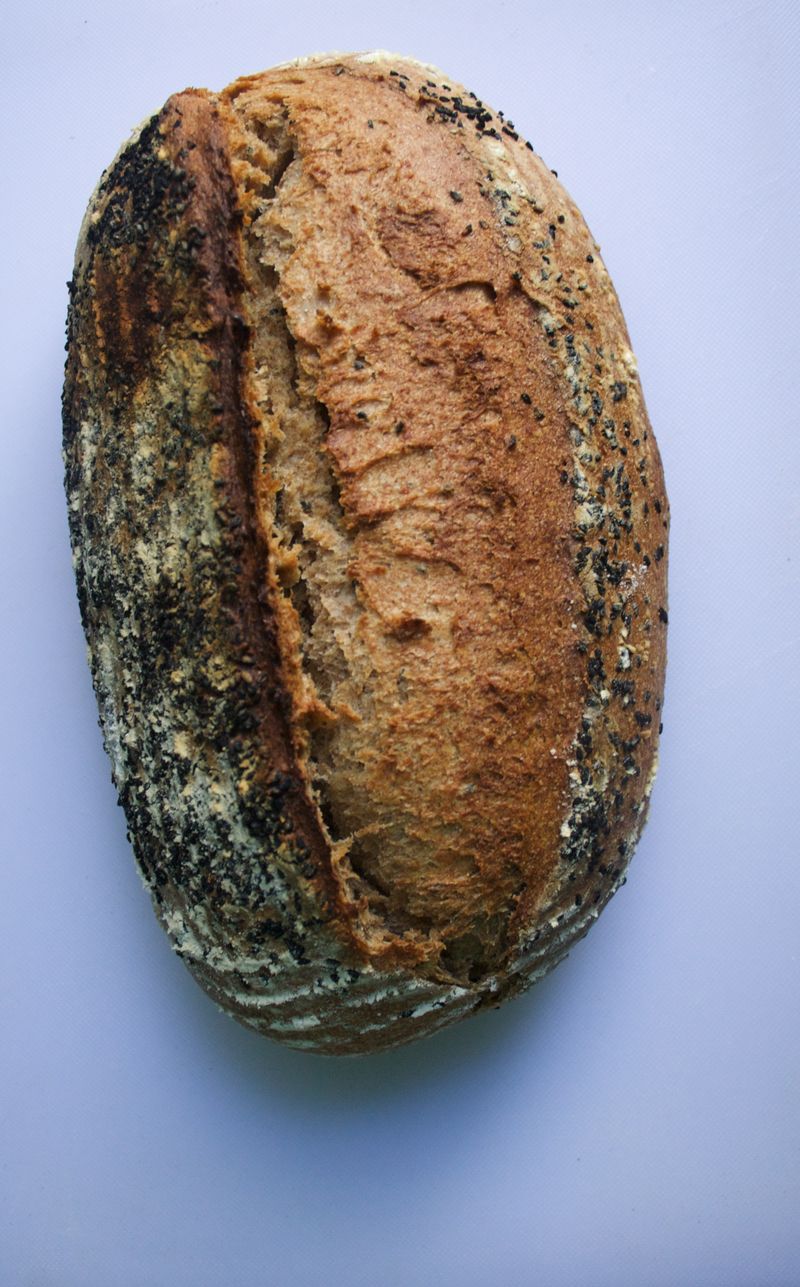 Then there is the "Schwarzer Hamsterbrot," full of seeds fit for a hamster but more likely to be slathered with some cheese or wurst for a human like me! This adaption of Wolfgang Süpke's blog favorite came from a fabulous baker/blogger.