My friends (and fellow bloggers) Zen Chef and Mindful Eats recently proposed a creative tweet-up, which basically is an offline collaboration organized via Twitter.  On a service break at work, I ran from my mid-town NYC kitchen downtown to Nolita. There, at The Little Cupcake Bakeshop, the owner  Massimo had lent me and my friends the time and space to chat, crack and seperate eggs, and create some ice cream.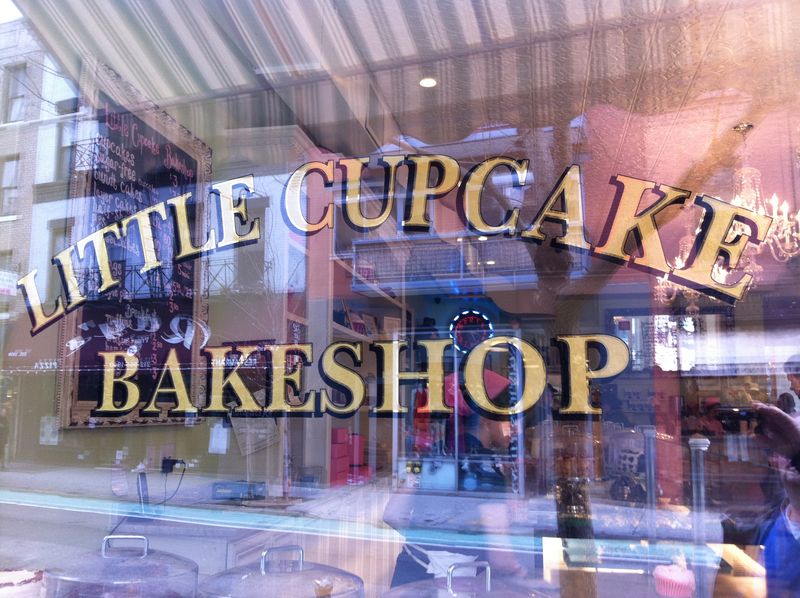 Here is a bit of picture while helping Zen chef churn his libations, including vanilla, maple walnut, chocolate (Mindful Eats loves chocolate!) and olive oil ice cream!
Mindful Eats provided the eggs and ice cream from her partnership with local organic milk producers NYFoods, as well.
I only got a spoonful of the churned chocolate, which was delightful, before needing to to get back to serve dinner at work. Next time!