In this time of budget cuts and people in terrible need, wasting food is wrong. My mother grew up in France during WW II. She didn't starve but she did quickly learn the value of frugality. I guess she passed on a those values, though avoiding waste doesn't mean a person should embrace suffering and matyrdom. Far from it. It just means being creative. Here's some flavorful approaches to being creative with leftovers.
Recently I had leftover risotto with shrimp from a weekend brunch. So I whipped up some eggs, chopped up some onions. Along with some beet tops, Which I served as a vegetable side.
That calls for a rice, shrimp frittata with sauteed beet tops….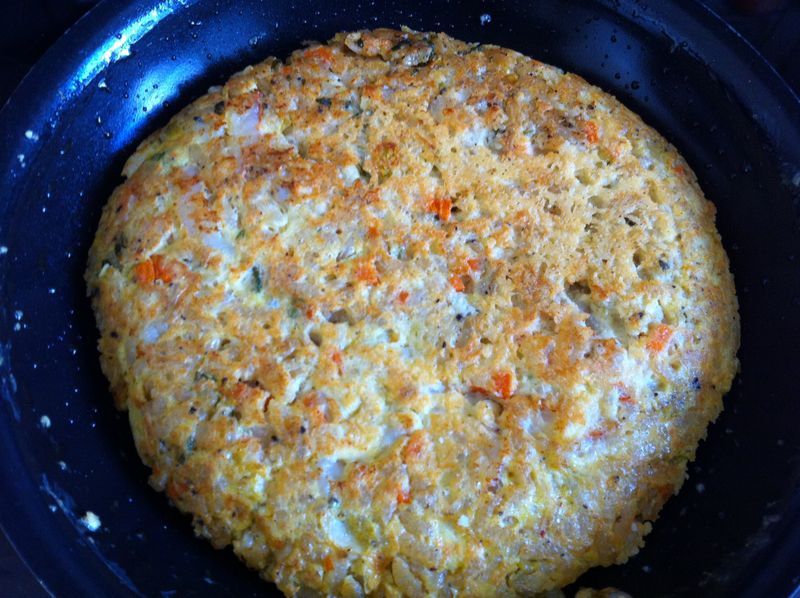 With the same leftovers (shimp and risotto) take a couple eggs, sautéd onion, and make your frittata!
A salad with yogurt sesame dressing as a cleanser!