When I was a kid, "diners" were the epitome of plain unfettered food joints where people could eat cheap but honest food. But at some point, diners seemed to lose their "Mom & Pop" intregrity, outsourcing their muffins and pies, and over-dressed, overcooked hamburgers becoming their main claim to authenticity, the most authentic quality excess oil. 
Blame it on the late 1970s, when the Saturday Night Live "Cheeseburger, Cheeseburger, Cheeseburger"" monologue served as an emblematic brand for the category, distorting something that was unpretentious but satisfying into something ambitiously downscale. America's joyously accessible "greasy spoons" somehow lost their grease, perhaps because they also lost the elegant craftsmanship of trained short-order cooks. 
Today, there is a new breed of diner. M. Wells in Long Island City. I've been twice, it's a leader in this movement. As my previous review suggested, I love the place, even if the doughnut recipe wasn't set and they were still being re-made as I watched. Returning recently, I was met with servers offering home made biscuits and ruhbarb jam. I also had a piece of maple pie, which I can only best describe as damned good.

What amazes me about this place is the friendly, comfortable family feel. As you eat, you can peruse the spice rack of what's going on the food, and even watch prep being done in front of you, making whole experience even more rewarding!
The food pays hommage to old favorites that will never lose their charm, just be tweaked here and there.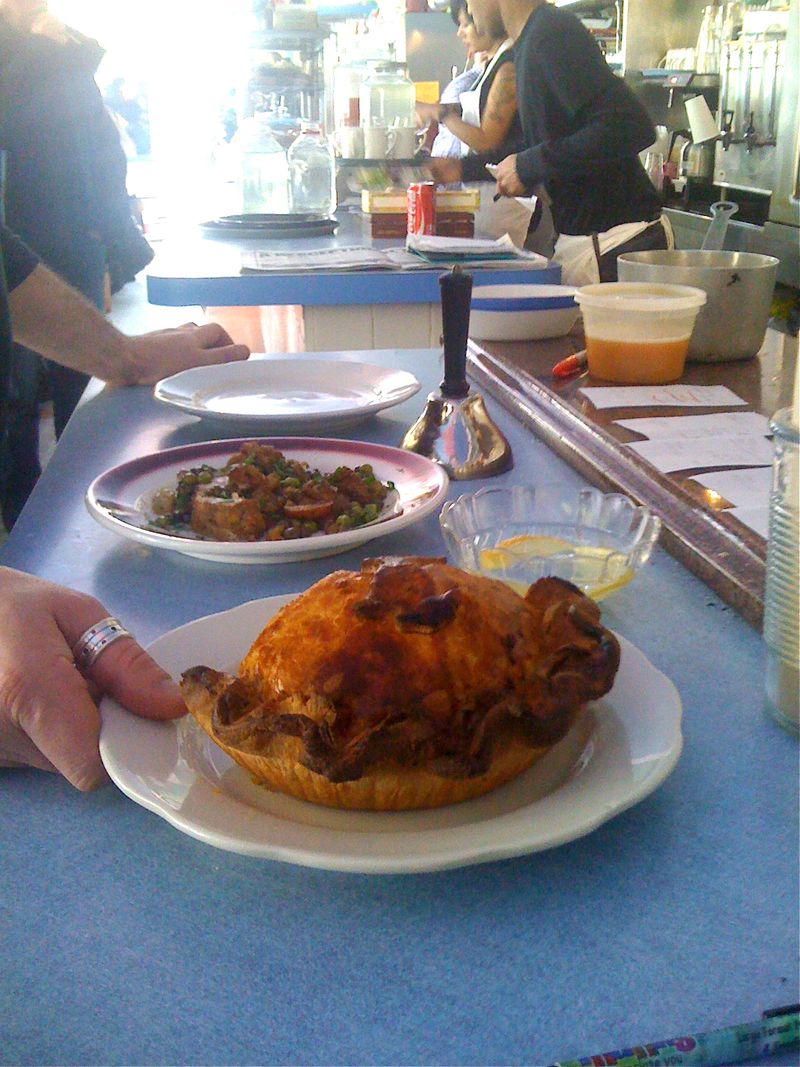 Mind you this isn't an ordinary diner. Still, it's not a fussy, over-complicated gourmet diner, either. It's just honest food, celebrated with nuances and nods from the eclectic mind of Chef Hugue Dufour and the inviting staff.