While juicing some carrots for a "raw" carrot soup, I realized my  juicer was creating a sort of carrot-compost, leaving finely milled shredded carrot. My breakfast cook looked at me knowingly, then remarked in half question, half suggestion, "dessert?"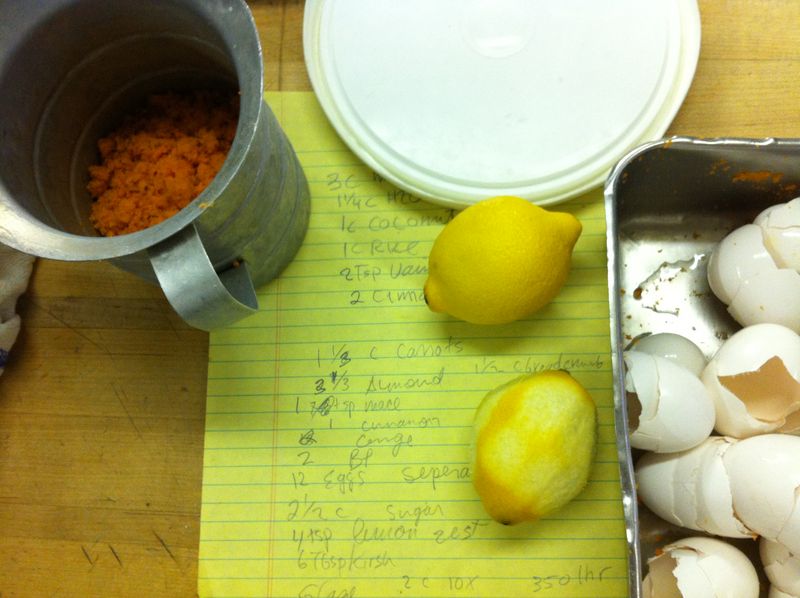 Yes, indeed. Compost to dessert, and a special treat, too. Carrot cake, but with a Swiss feel, reminding me of my days as a pastry cook as well as visits to Switzerland for stays with an excellent baker, my sister.  Anyway, I ended up with a carrot cake you could find in any Swiss "backerei" (bakery).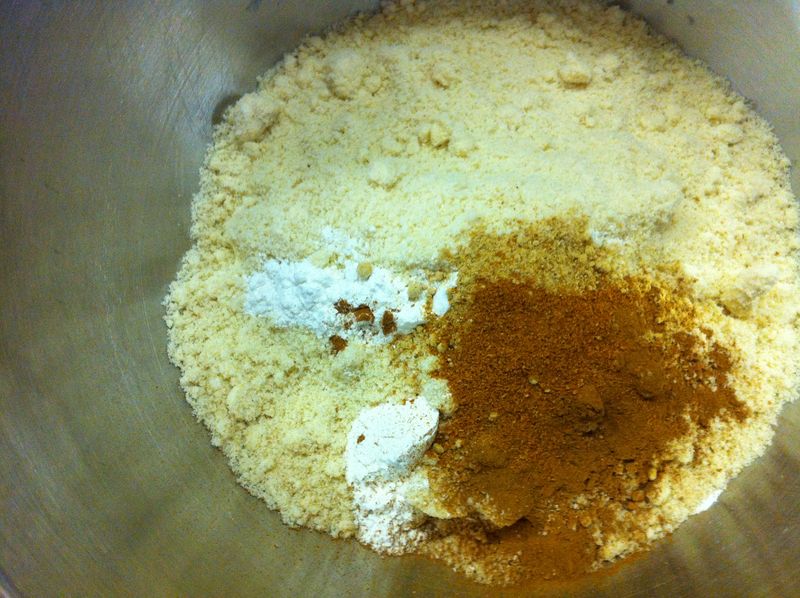 Named Rüebli torte, it's a cake whose orchestration of yolks and whites deliver richness and airy goodness along with the sublime mixture of flavors found from carrots, almonds, and various spices. 
I love the simplicity in Swiss confections. They are simply cakes but they have a particular finesse that seems to reflect urban Viennese swank with farm house basic succullence. There is a frugality, but rich and hearty feel to lots of the pastry I tried, kind of naughty kid desserts with crowns for a Sunday treat!
A simple glaze of powdered sugar, vanilla and lemon topped with flaked almonds, I didn't have the usual marzipan carrots, nice old touch, next time!
Rüebli Torte makes 1 cake
4 eggs seperated
200g sugar
200g carrots grated fine
50g corn starch
200g almond flour
1/4 tsp cinnamon
1/4 tsp mace
1/2 tsp ginger
5g Baking powder
1/4 tsp salt
zest of one lemon
Lemon glaze:
1 cup powdered sugar
2tsp lemon juice
1/2 tblsp water
1/4 tsp vanilla
1 Buttered and floured,10 inch spring form pan
Bake 50 to 60 minutes at 350 degrees.
Beat yolks with 3/4 of the sugar to ribbon stage. Add grated carrots, almond flour, and zest. Mix till incorporated. Whip egg whites adding sugar once they've developed some light peaks, finish with sugar until egg whites just become stiff. Combine dry ingredients and add to yolk mixture, fold in half whites, then the remaining till mixed. Fill cake pan and bake, check doneness with a toothpick, there should be no batter showing. Cool on cooling rack.
Glaze:
Combine all the ingredients and mix, pour over the top of cake and spread with a spatula evenly and allow to flow down the sides. Optional toppings, marzipan carrots , toasted almond flakes or chopped almonds around the sides of the torte.