Pasta is one of my favorite foods. It's both humble and versatile. And it's fun to marry with flavors. It's also easy to make from scratch too. Would'nt it be nice to have my own Pasta Extruder from Arcobaleno. But money is tight. So I make do with my mom's hand-me-down hand crank from Atlas.That is until I just got my new Kitchen aid pasta attachments!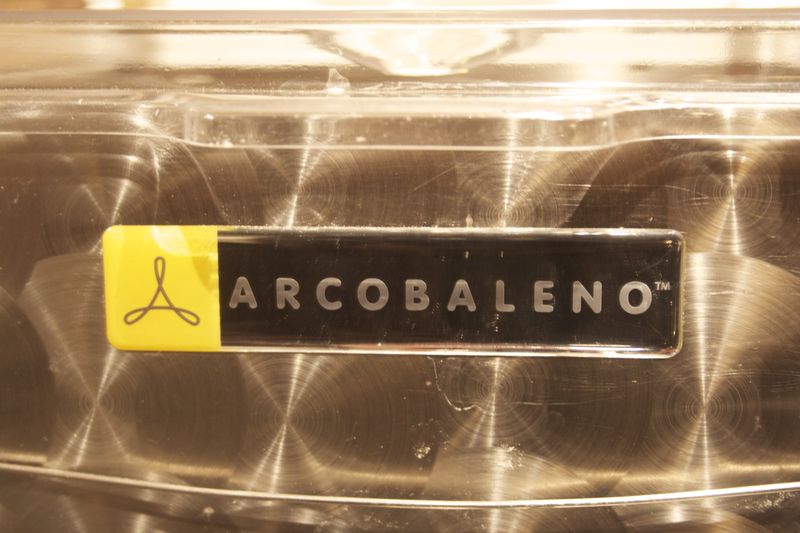 With it, I have frequently used my school-pasta formula, with its egg noodle texture from wheat flour, oil, and some salt. In truth, I was never was satisfied with its less-then-authentic taste and feel. So last year I asked a friend for some help. Since then, I have been in a pasta making frenzy. Recently, I tried my hand at some eggless orichiette pasta, but screwed up the ratio. So I added some kamut to my semolina. It resulted in a reasonable responsive dough that extruded some nice shapes, rigatoni and fusilli.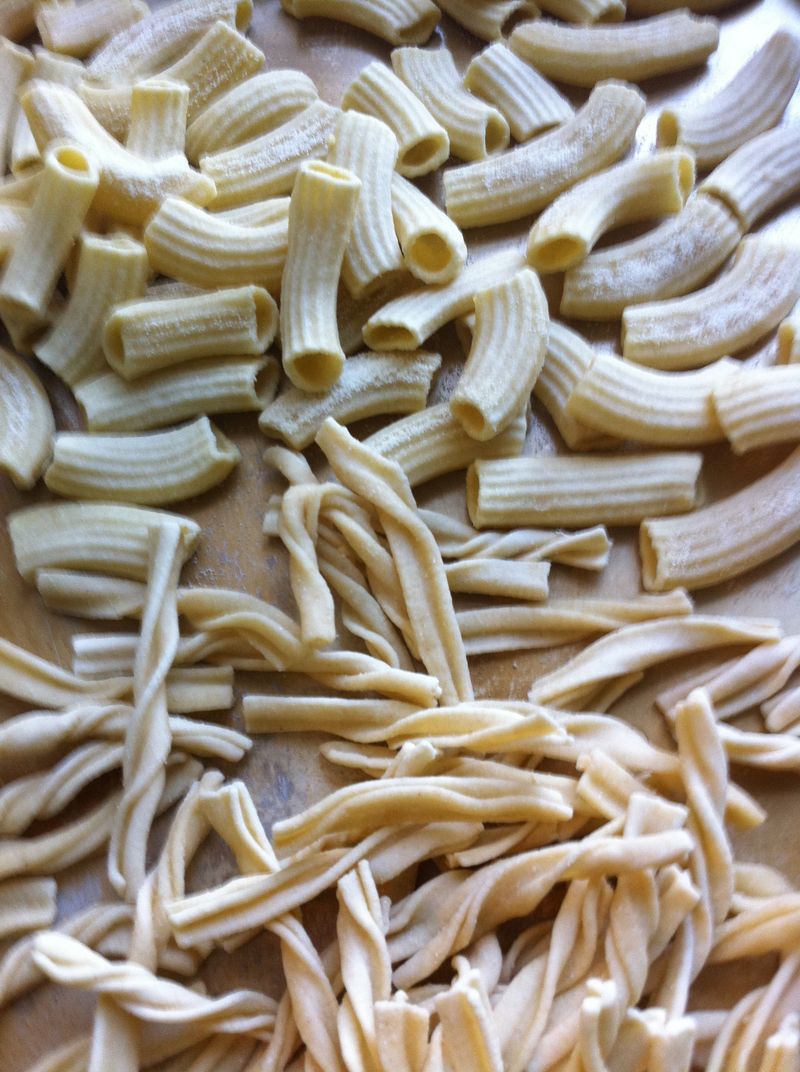 Dry pasta no eggs:
100 percent Semolina
40 percent water
Boiled water mix with semolina, it's a dry dough, don't add more water!
Follow your Nonna's hand cut style or just use your extruder to pull your noodle.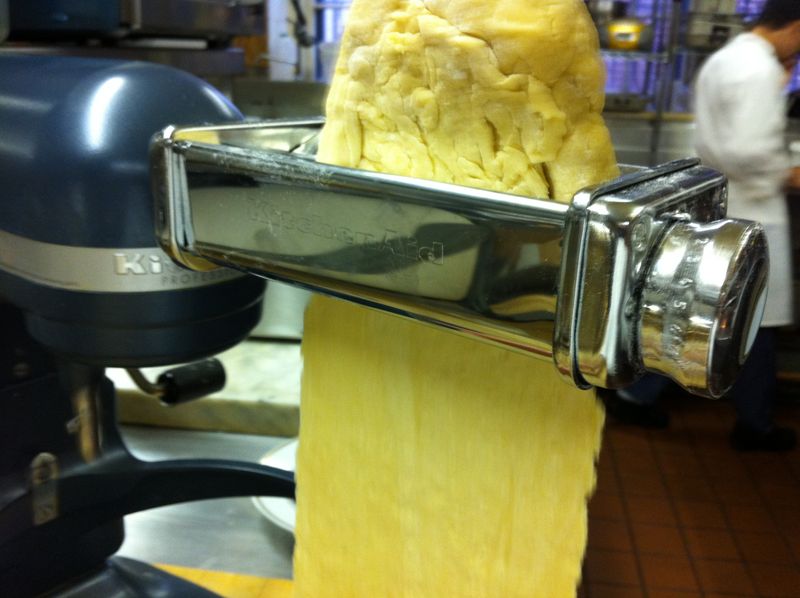 As for toppings, certainly there is an orthodoxy somewhere written in stone, but I'm not Moses coming down from the mountain. I love pasta with meatballs, I love it with cheesy sauces, or just some herbs, anchovies, garlic, yes, it's your choice.
Pasta lends itself as the sauce holder, the textural canvas of so many good things, plainly speaking it's meant to twirl on a fork and land in your mouth, Va bene, ora va fare la pasta!
 Egg pasta:
210g Wheat flour
2 eggs
pinch of salt* optional
Mix, rest and use your noodle to make whatever shapes you like.
Variazione with semolina:
140g wheat flour
70g semolina
2 eggs 1 yolk