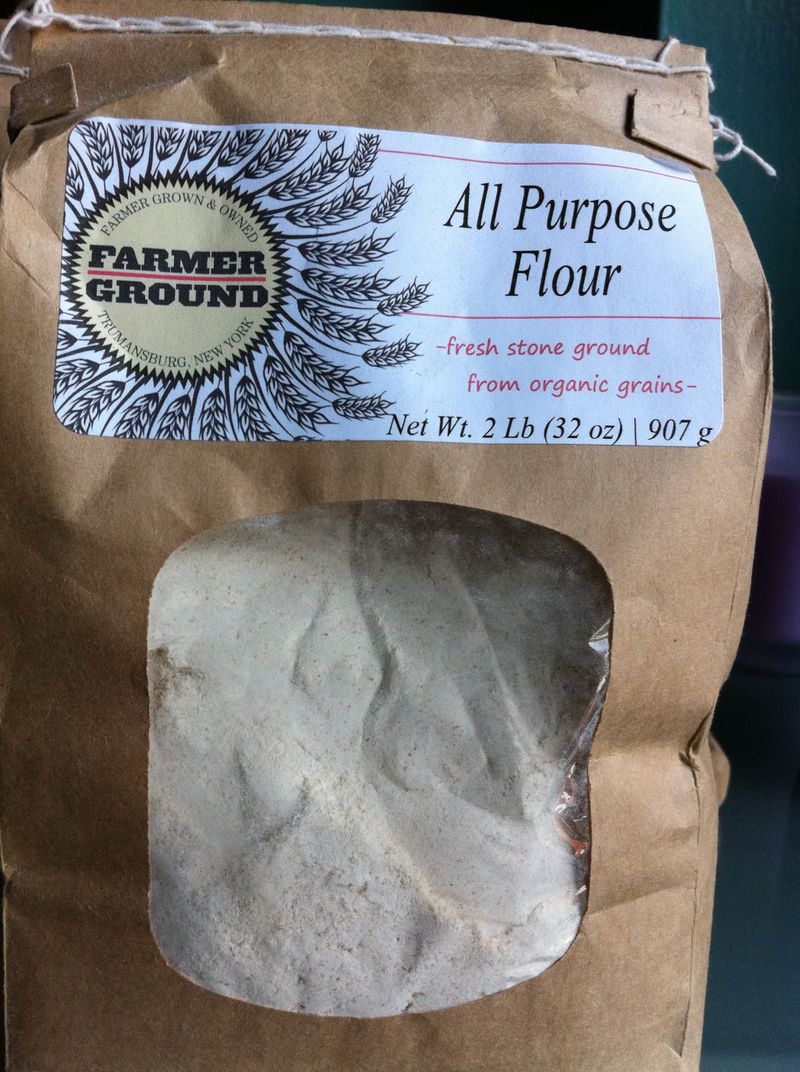 For a few months, I've thought about selling bread at one of my local farmer's market. I have to admire those who sell at these terrific additions to modern life. They bring big value to so many people. Personally, I hesitate of moving from buyer to seller, namely because of the need to provide necessary forms and get past inspectors, etc.
Well, today I picked up some ground flour packaged by a farmer in a town called Trumansburg, New York. I decided to use this local product with a formula a friend gave me, using it with some rye, wheat, and lots of fruit and some nuts. The end result is it reminds of a bread known as "pain au seigle rustique," a rye fruit loaf we baked at the French Culinary Institute.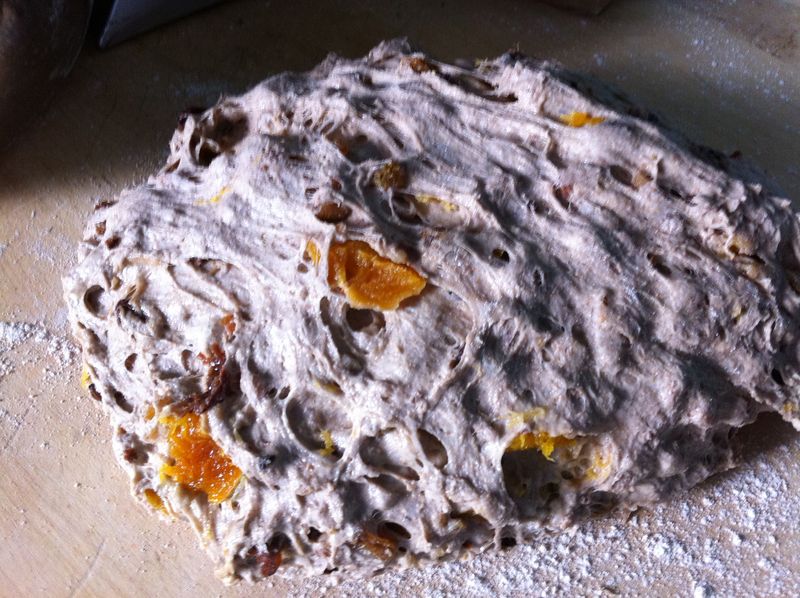 For now, this farmer's flour complements the formula. The dough makes me happy. And so does the fact that I have a better sense of the roots of this flour, coming from a farmer upstate.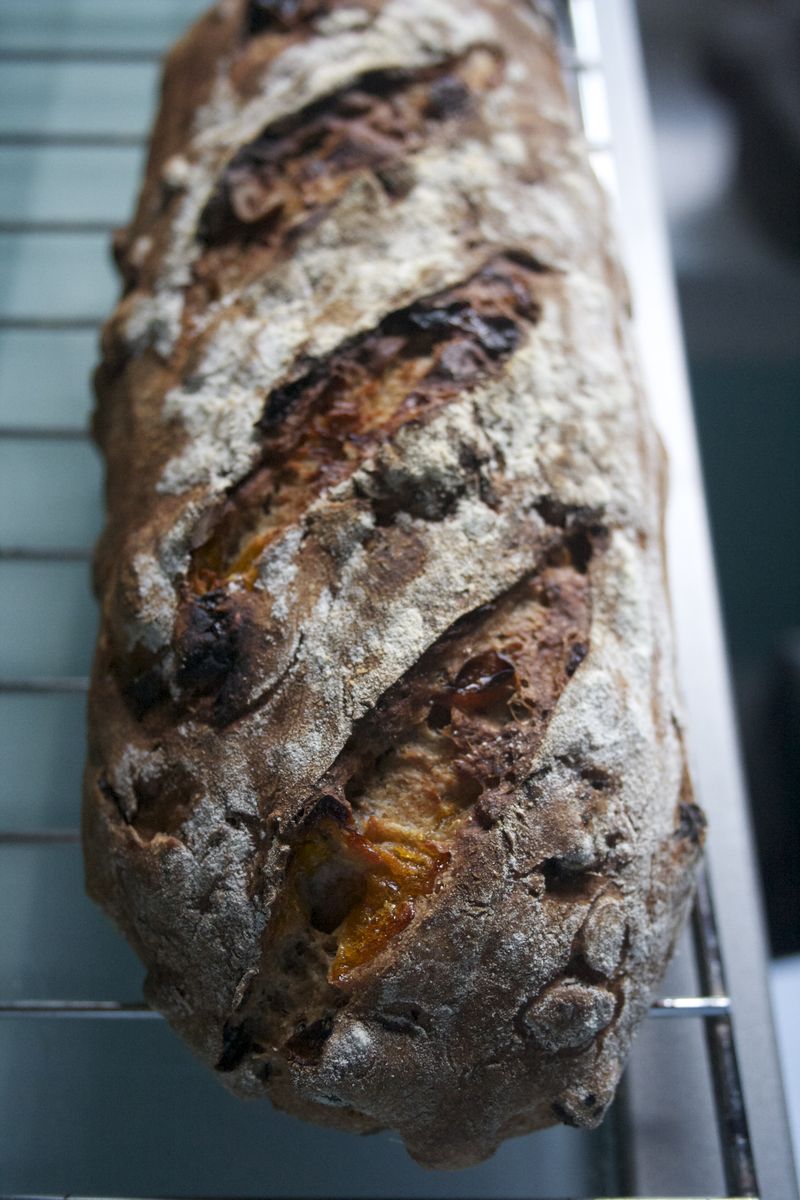 Can't wait to slice this and slather with Stilton or goat cheese!